Researchers at Norway's Institute of Marine Research (IMR) said residues of seven different types of pesticide were found in commercial salmon feed, but said the potential impact on fish health or food safety is negligible.
Researchers Marc Berntssen and Ingrid Johnsen said that despite the finding of the pesticides, which include pirimiphosmethyl and chloropyrifosmethyl -- both commonly found in animal feed -- the fish break down the contaminants during their life cycle.
"The residues of the pesticides we are talking about are the 'new' pesticides, which are easily degradable," researcher Marc Berntssen wrote in an email to IntraFish.
"Compared to other contaminants such as PCBs (polychlorinated biphenyls, a group of industrial chemicals), these pesticides do not accumulate in salmon flesh."
There are currently no broadly recognized regulatory limits for pesticide residues in salmon flesh, though there are limits set for residue levels in land-based proteins in some countries.
Studies so far have shown no evidence that salmon pick up the pesticides in their flesh.
"The few analyses of salmon that we have carried out show an absence of residual levels -- below limit values ​​for meat from, for example, chicken, pork, and more," Berntssen said.
The largest source of the pesticides is from the plant-based ingredients in the feed, he added. More than 70 percent of feed formulations are plants such as soy.
"There is no reason for great concern for consumers. The largest source of these pesticides is plant products, not really from animals eaten as food, since they break the pesticides down," Berntssen said.
Supporting the research
Feed giant Skretting is familiar with the issue of pesticide residues in fish feed, and one of the company's researchers has been involved in the Marine Institute project.
Skretting said it rigorously complies with rules and all EU rule changes for specific pesticides.
"We have asked our suppliers to confirm that they are aware of the rule changes and whether they find pirifosmethyl and chloropyrifosmethyl in their raw materials," Skretting spokesperson Leif Kjetil Skjaeveland told IntraFish. "They do in some cases, but never over the legal limit."
Regulators alter advice and limits on residues in animal feed and food. Chloropyrifosmethyl, for example, recently became illegal to use in the Europe Union. New lower limit values ​​in raw materials will be introduced in November.
"As a result, we have contacted our suppliers and received confirmation that these rules will be followed," said Skjaeveland, adding that Skretting's customers can be sure there are no contaminants or ingredients in the company's feed that are not allowed under EU regulations.
Moving target
One challenge for the sector is that there are currently no existing regulations in the European Union for how much of these substances are allowed in fish feed. Instead, EU rules are based on limits ​​for products such as wheat, beans and rapeseed used in animal feeds.
"So it's important for us to gain knowledge that is relevant to fish and fish feed," Skjaeveland said. "That is why we are positive about projects that contribute to knowledge that can help the EU to improve its regulations. It helps us to handle our responsibility to ensure that the fish feed is safe."
Norwegian Seafood Association's Kjetil Hestad said the issue of pesticides in salmon feed is not new for the Norwegian aquaculture industry or the food industry at large, and that European Union and Norwegian rules regulate pesticides with the aim of keeping them out of the supply chain.
And while it's an issue that impacts several industries, that does not mean aquaculture should not take it seriously, he added.
"I think it is positive that the Marine Institute is now looking at this, and I'm glad that researchers are working to get a better understanding, so that we can produce safer food," Hestad said.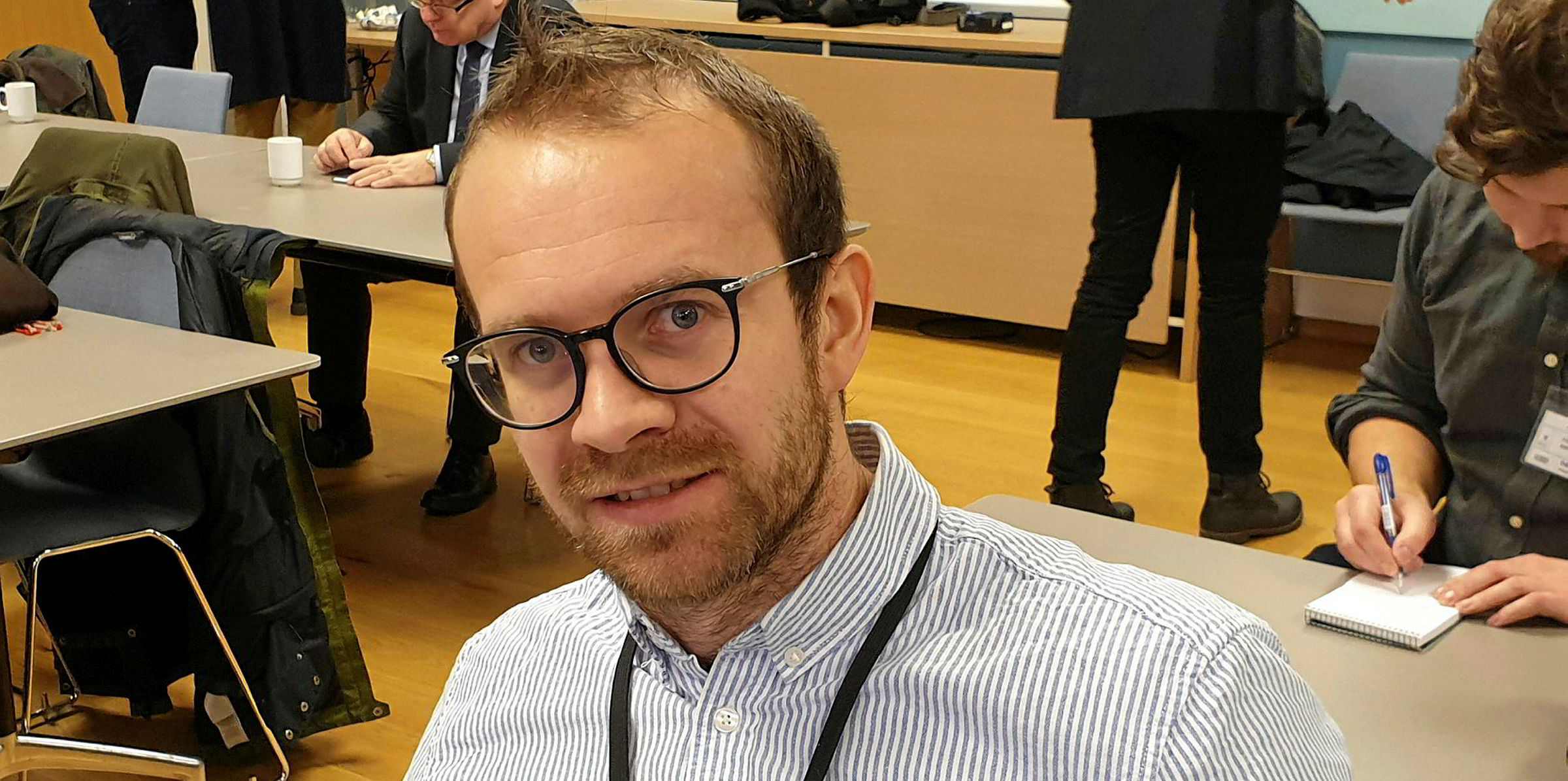 Henrik Wiedswang Horjen, head of communications at Seafood Norway, told IntraFish the aquaculture industry has a full view of the substances found in both feed and seafood, and rigorously tests the levels.
"Every year, fish feed is analyzed for many additives and undesirable substances, and the same is done for animal feed," Horjen noted.
The analysis is conducted by the Marine Institute on behalf of the Norwegian Food Safety Authority, and results are published for the public to see.
"There is nothing to indicate that there is any danger or breach of EU rules," he said.