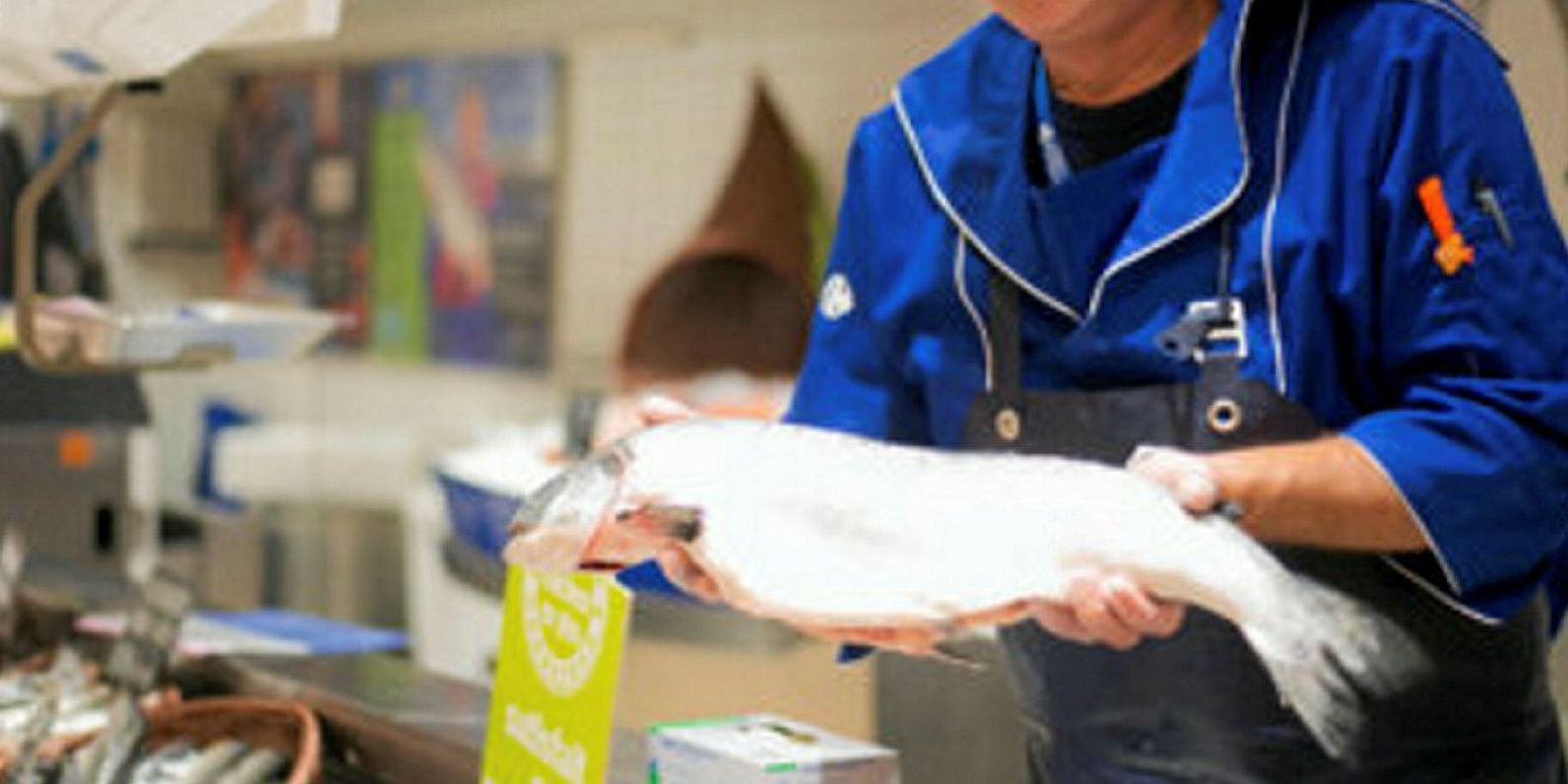 A fish counter at French retailer Carrefour. Farmed salmon has taken a hit from foodservice disruptions, but the boom in retail is poised to benefit the fish dramatically, says one analyst.
Photo: Carrefour
Coronavirus will usher in 'unprecedented retail demand' for salmon
The pandemic is driving a shift in consumer habits that will recruit new salmon consumers at home, an analyst at Sparebank 1 says.
30 April 2020 4:23 GMT
Updated 

30 April 2020 11:59 GMT
Analysts at Sparebank 1 are predicting "unprecedented retail demand" for salmon as the coronavirus crisis spurs home consumption. Retailers are