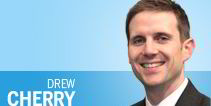 Though the seafood industry stretches far back into human civilization, businesses come and go, and seemingly faster in this industry than others lately.
The exceptions have tended to stick to the principles of its founders, but have ensured those traditions haven't kept it shackled from forward thinking.
Danish seafood processor A. Espersen is among those. Founded in 1937 as a cod filleting operation in Ronne, Denmark, the company has grown to a powerhouse, both in Europe and globally, and this year celebrates 75 years in operation.
Over