Activists are planning a protest outside Marks & Spencer and Selfridges off Oxford Street in London on Wednesday to urge Christmas shoppers to boycott farmed salmon.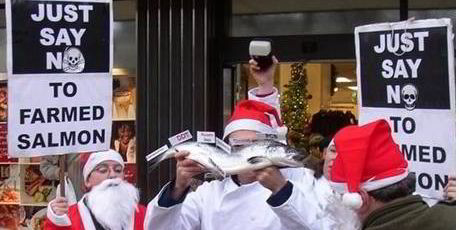 Boycotts of farmed salmon were also launched Monday in Ireland and in Canada.
"So called 'Scottish' salmon is a scam, sham and a consumer con," said Don Staniford, director of Protect Wild Scotland. "M&S is shamelessly selling salmon branded as 'Lochmuir' which doesn't even exist -- from Scottish Sea Farms which isn't even Scottish (it's Norwegian).