Individual fish and chip shop businesses may be forced to close their doors because of staffing problems linked to the patchy availability of COVID-19 tests and results, the UK's National Fish Fryers Federation (NFFF) said.
Amid the imposition of several localized lockdowns and fears of a national lockdown aimed at preventing a second wave of the virus, complaints among the UK public over the unavailability of tests and sluggishness in receiving results are commonplace.
Cases of people being told to travel to take a test in a different part of the UK, even to where COVID-19 rates are concerning, have grabbed media attention.
UK's phenomenal fish & chips sector
There are currently some 10,500 fish and chip shops in the United Kingdom. That dramatically outnumbers fast-food outlets, including McDonald's and Kentucky Fried Chicken.
British consumers eat some 382 million meals from fish and chip shops every year, including 167 million of just fish and chips.
Annual spend on fish and chips in the United Kingdom is in the region of £1.2 billion ($1.4 billion)
80 percent of people visit fish and chip shops at least once a year, and 22 percent visit fish and chips shops every week
Source: National Federation of Fish Fryers
The UK's chief scientific adviser, Sir Patrick Vallance, this week warned the country could see 50,000 new coronavirus cases a day by mid-October if action is not taken.
The government of Boris Johnson is hoping to get through the winter without resorting to national lockdowns, although the idea of a two-week "circuit breaker" has been bandied about.
To get through what may turn out to be a harsh winter period, the trade body is advising shop owners to slim down menus, maintain click and collect services, introduce delivery services and take on extra staff where possible to cover for workers that may be missing due to testing or illness.
But NFFF President Andrew Crook doesn't envision widespread closures this winter even if COVID-19 forces regional or national lockdowns because of a series of measures brought in to ensure the safety of customers and staff.
"For takeaways we are not expecting it to be too bad but we can certainly carry on through whatever is thrown at us," he said.
At the same time Crook sees fish and chip businesses with eat-in facilities facing a tougher time.
"If you can't sit in your own lounge with your family, why are you going to sit in a restaurant with a lot of strangers? So, I think it might affect that side of things a little bit."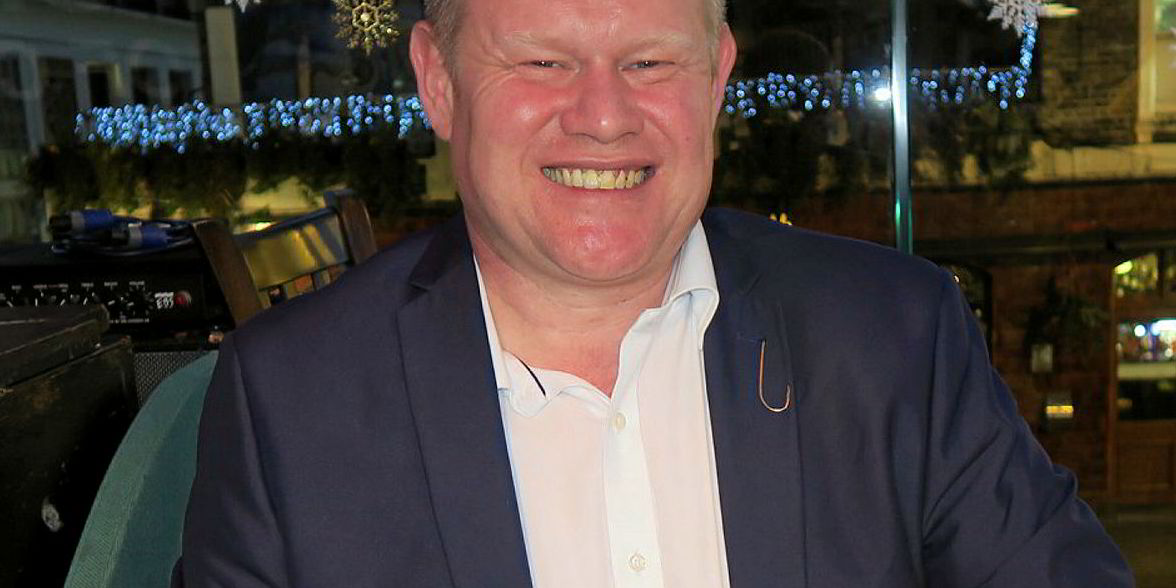 The UK's 10,500 fish and chip shops -- a critical driver of consumption for Atlantic cod and haddock across the country -- staged a remarkable comeback after an estimated 80 percent of shop owners flipped their window signs to "closed" when the country went into lockdown in March.
Shops implemented a string of innovative measures, including working back-to-back in kitchens, the installation of screens between workers and customers, the creation of separate click-and-collect lines outside shops, and the establishment of click-and-collect points inside.
Contactless payments and scheduled pick up times have also helped to smooth operations.
Some shop owners still do not allow customers back inside their premises, something that may rankle once the weather turns colder.
One problem for the NFFF offering advice to shop owners is a lack of harmonized guidance between 10 Downing Street and separate devolved administrations in Scotland, Wales and Northern Ireland.
As part of an effort to sharpen fish and chip shops' communication with customers, Crook has been working on a nationwide mail out offering guidance on maintaining databases of customers so businesses can quickly warn them of any change to business operations, menus or opening hours.
Read also:
Grimsby's seafood processors return from lockdown with 'a vengeance' as UK initiatives reignite sales
Young's Seafood owners eye London Stock Exchange listing
Iceland Seafood International inks $24 million in new retail contracts as COVID-19 pivot pays off
---
Coronavirus has impacted every inch of our lives and businesses. An upcoming IntraFish Business Intelligence report offers a detailed analysis into effects of COVID-19 on the seafood industry. Get more information or pre-order your report todayat Intelligence@IntraFish.com and check out our current reports here.