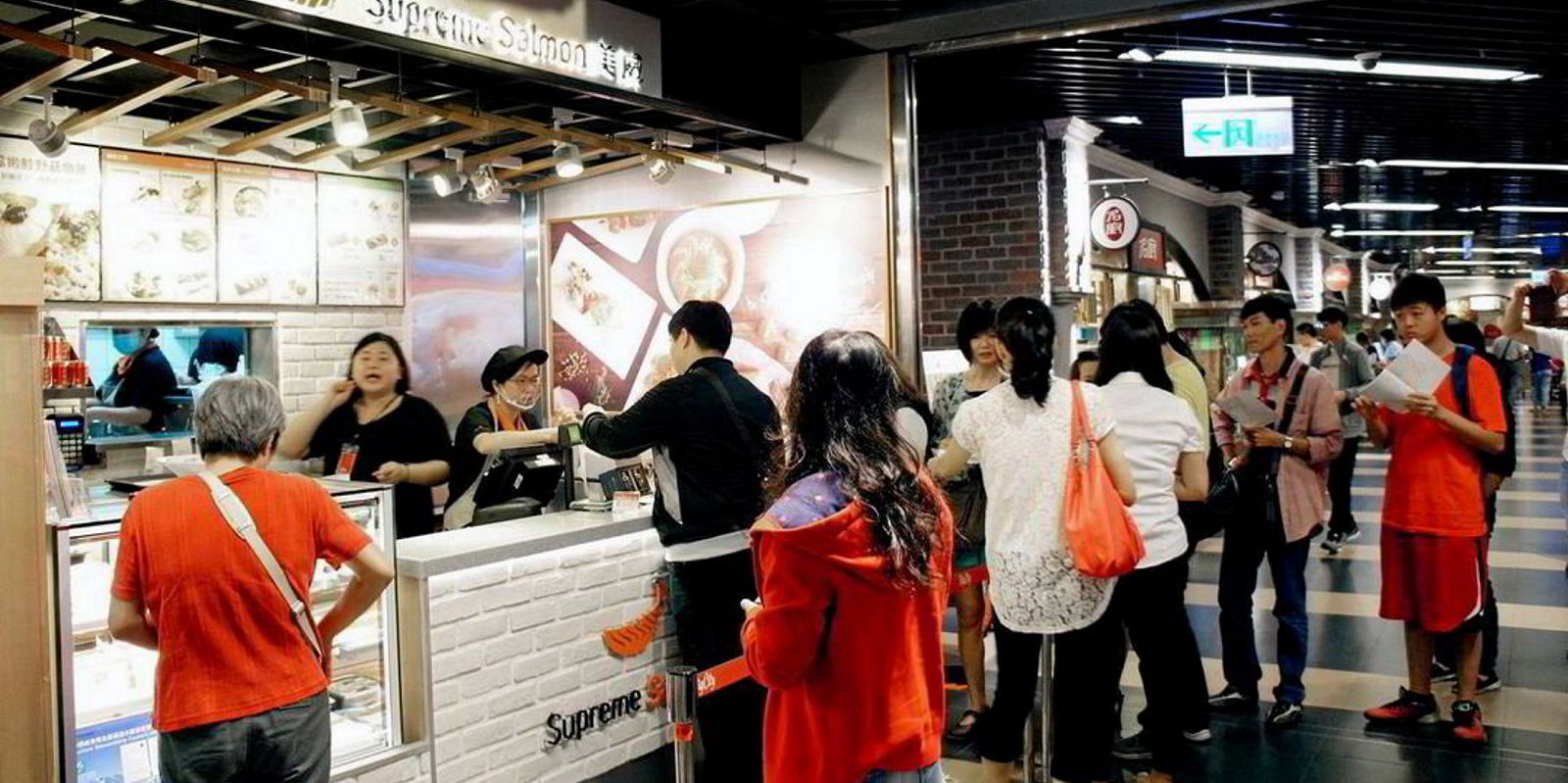 Mowi had big plans. Here is the opening of one of its "Supreme Salmon" restaurants in Taiwan in 2016.
Photo: Mowi
Salmon farming giant Mowi had a plan to open 2,000 restaurants across China. It ended up with five.
The restaurants were expected to generate $2 billion in revenue, but the company has quietly 'downgraded' those ambitions.
12 January 2022 5:01 GMT
Updated 

12 January 2022 14:45 GMT
In 2018, global salmon farmer and processing giant Mowi announced plans to open up