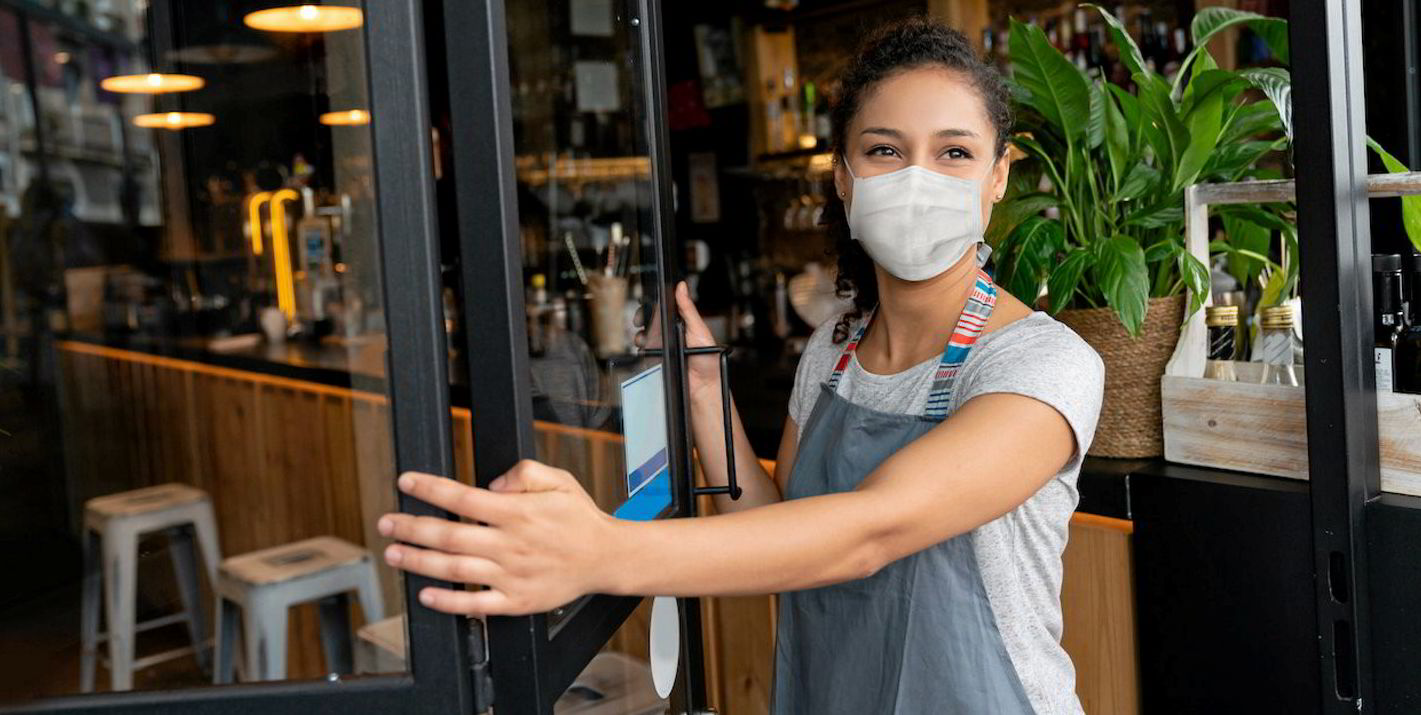 COME ON IN: A waitress opens doors for restaurant customers as COVID-19 lockdown restrictions relax. The uplift in foodservice business is driving much higher salmon prices in the US.
Photo: OpenTable
Salmon demand surges on US market as foodservice rebounds, retail strengthens
Prices have not been at current levels since massive algal bloom outbreaks in Chile in 2016 decimated production and choked supply off to the country.
26 May 2021 6:15 GMT
Updated 

26 May 2021 12:09 GMT
Salmon prices have risen to their highest level in years in the US market,