More than $1.4 billion (€976 million) had been wiped off shares in publicly traded salmon farming companies on the Oslo Stock Exchange by Tuesday's close after samples taken in a Beijing seafood market showed the presence of COVID-19, including one allegedly taken from a board used to process imported salmon.
All major salmon shares listed on the exchange fell sharply Monday, with only Mowi and Grieg Seafood seeing very small recoveries Tuesday with all the others losing considerably more value.
Mowi, the world's largest and most valuable salmon farmer on the stock exchange, had taken the biggest hit Monday when shares fell nearly 6 percent to NOK 176.65, wiping off $586.7 million (€520.9 million) from the group. And Tuesday saw little sign of recovery, with shares showing a less than 1 percent rise to NOK 177.70 and putting market capitalization down around $530 million on Friday's close.
--
[Click here for all of IntraFish's coverage of how coronavirus is impacting the seafood industry.]
--
Leroy Seafood was down 2.4 percent to NOK 56.86 Monday losing $88 million (€78.1 million), and saw a further drop Tuesday, losing 1.5 percent off its share price to NOK 56.02 and wiping another $52 million off its market capitalization, while Norway Royal Salmon fell 2.7 percent to NOK 238.80, a decline of $29.9 million (€26.5 million) with an even bigger drop Tuesday, by 3.1 percent to NOK 228.6 and a further $46.2 million decline.
Grieg Seafood's share price took a 5 percent hit Monday, dropping to NOK 95.50, shaving off $59.2 million (€52.6 million), but Tuesday saw a slight recovery, with a 1.5 percent rise to NOK 96.90 and an improved gap on Friday's market capitalization of $42.5 million. Bakkafrost's stock price took a similar drop Monday, ending at NOK 591, trimming $172 million (€153 million), and Tuesday took another plunge, falling just over 4 percent to NOK 565.50, creating a $329 million deficit on Friday's market capitalization.
Bakkafrost CEO Regin Jacobsen told IntraFish he expects a delay in the Chinese salmon market as the supply chain is "sanitized."
Salmar was another decliner with its share price sinking 3.8 percent Monday to NOK 435, losing $205 million (€182 million) and another drop Tuesday, with a further 1 percent fall to NOK 428.80 and a total loss on market capitalization since Friday of $278.2 million.
Through May, Norway shipped 10,579 metric tons of salmon to China, down 6 percent. The decline was linked largely to both the logistical challenges the country faced during the early parts of the year, as well as a subsequent rise in salmon prices, according to Paul Aandahl of the Norwegian Seafood Council.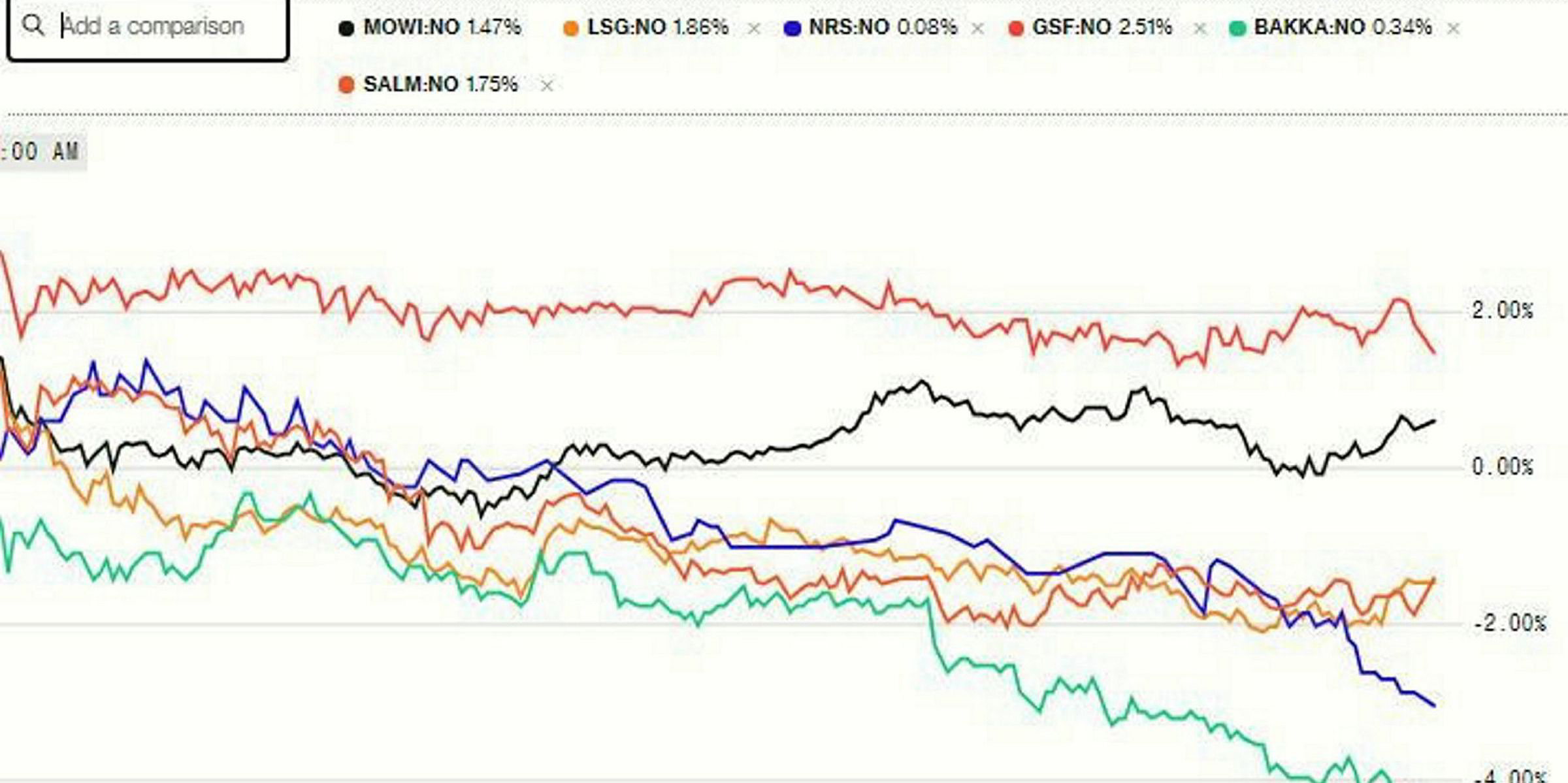 Sign up for our FREE salmon newsletter
The South China Morning Post reported that 40 samples taken at the Xinfadi market tested positive for the virus, an unwelcome de ja vu for the country, which traced the initial outbreak of the deadly virus to a similar wetfish market in Wuhan, China.
Seafood sales were disrupted at the time in part due to fears of transmission via seafood products.
A team of international experts issued a statement soon after reports linked the first COVID-19 case to a Wuhan wet market that sold fish that transmission via seafood was unlikely, IntraFish sister publication TekFisk wrote.'