The stock price of the world's largest canned tuna producer, Thai Union, skyrocketed in the last week as panic-buying consumers stockpiled products in preparation for global lockdowns.
The company's share price -- like those of most other consumer goods companies -- was on a steady decline as the outbreak spread.
But unprecedented country lockdowns -- during which consumers are only allowed to leave their homes for essential goods -- saw the company's shares surge 17 percent, from a low of THB 12.20 (€0.35/$0.38) on March 12 to THB 14.30 (€0.41/0.44) on March 20 (in black below).
The share price of US toilet paper giant Kimberly Clark (in orange) followed a similar pattern, rocketing nearly 18 percent between March 12 and March 17 to hit $144.07 (€133.55).
Versus the NASDAQ Composite Index (in blue), both ended up "winners" over the past week, despite the overall slump in global markets.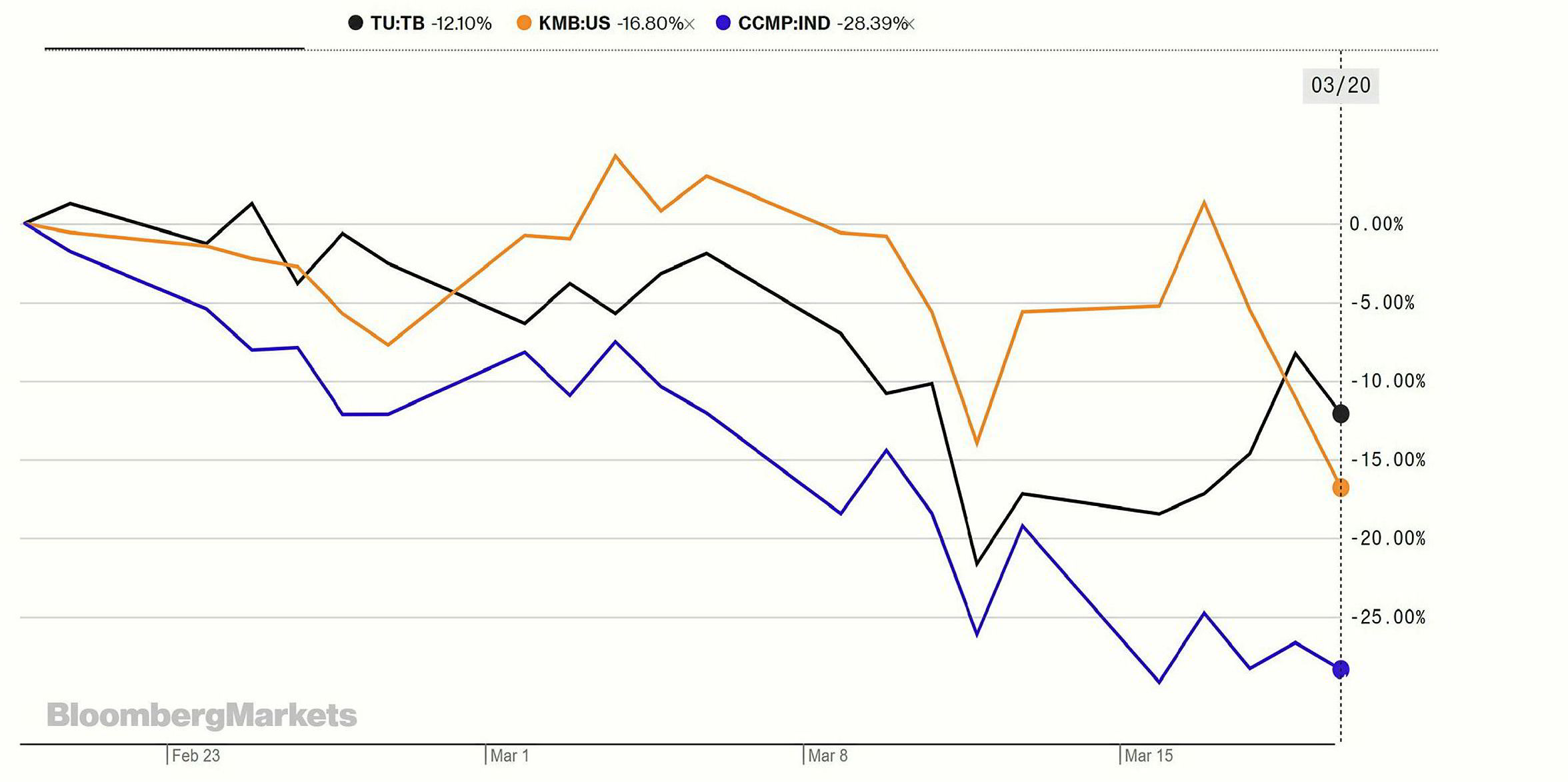 What happens next is anyone's bet, but there is some concern that the prevention of normal routes of trade could soon limit the ability of some tuna companies to restock supplies, particularly in the United States.