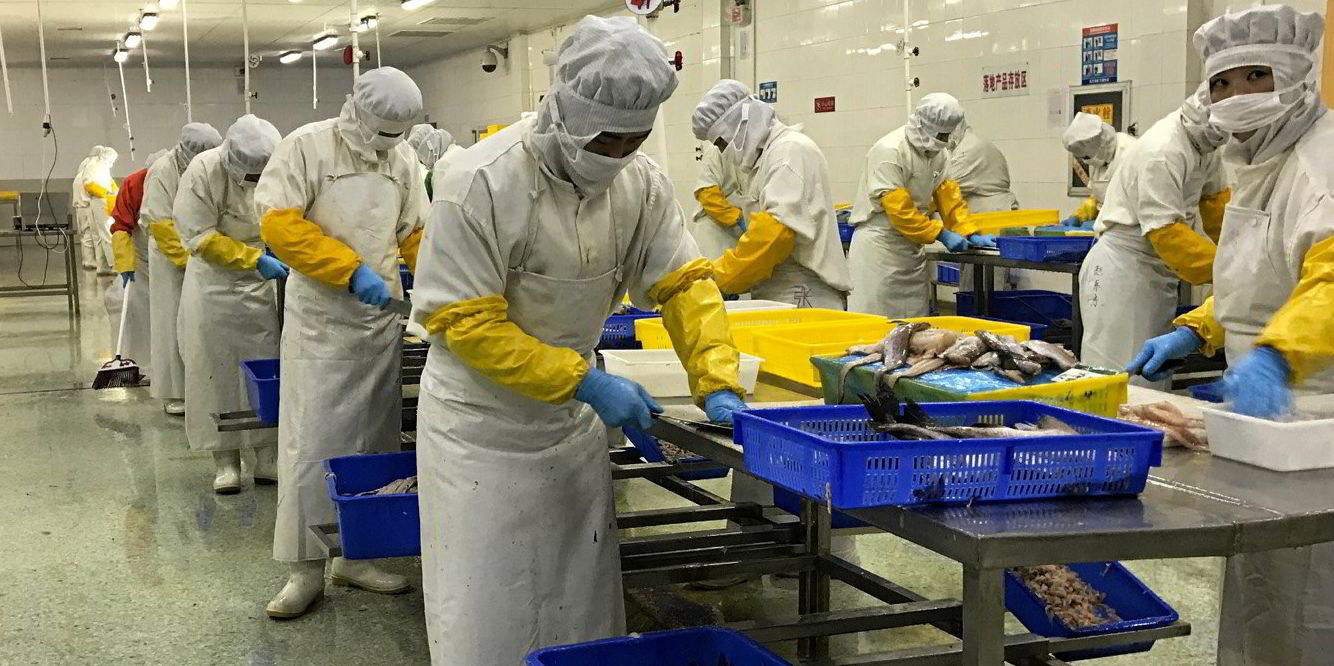 Workers at Chang International's processing facility in Qingdao, China. Disruptions in the supply chain from COVID will lead to continued tightness in the cod and haddock markets on the US markets.
China disruptions mean cod, haddock shortfall likely to continue
Supply chain mismatches are expected to dominate much of the rest of the year as COVID-19 knock-on effects hinder trade flow.
14 July 2021 6:00 GMT
Updated 

14 July 2021 12:03 GMT
The US cod and haddock markets can expect to see continued shortfalls in supply for much of the rest of