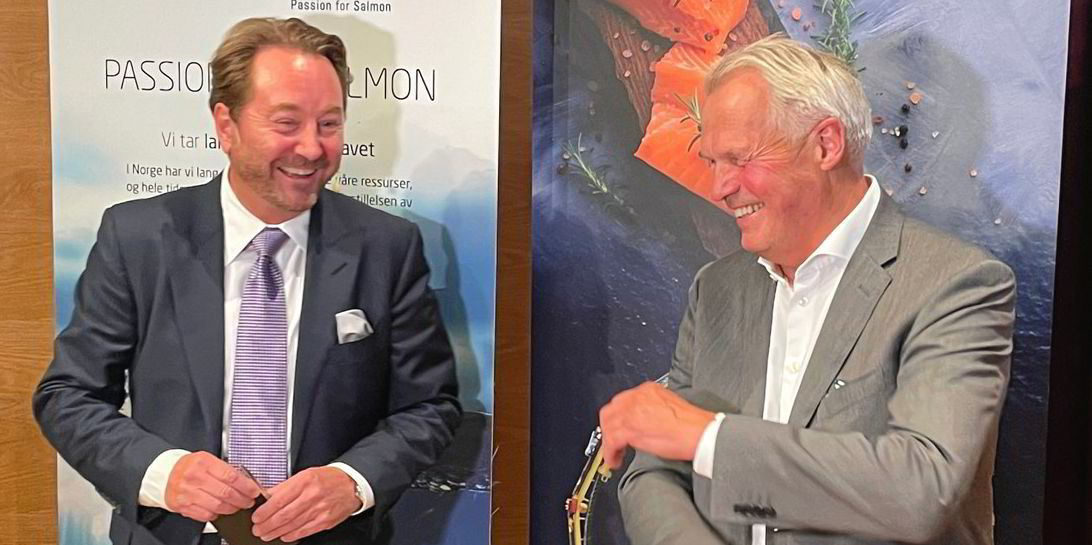 Aker Group's Kjell Inge Rokke (left) and SalMar's Gustav Witzoe at the announcement of the formation of SalMar Aker Ocean, the offshore salmon farming project. The two men are among Norway's wealthiest, but found commonality in their humble fishing industry roots.
Photo: Bent-Are Jensen
Liverpool vs. Manchester United: The roots of Kjell Inge Rokke's partnership with SalMar boss
Aker chairman Kjell Inge Rokke and SalMar founder Gustav Witzoe may not cheer on the same football club, but they seem to have found plenty to agree on about the future of aquaculture.
14 September 2021 6:45 GMT
Updated 

14 September 2021 12:21 GMT