Thai shrimp and ag giant CP Foods has reached a deal with a Spanish shrimp supplier granting it exclusive European distribution rights for post-larvae raised from CP's Homegrown Shrimp broodstock in Florida.
Under the terms of the deal, Noray Seafood, whose farming operations are based near Madrid, will have exclusive rights to import CP's shrimp broodstock and supply post-larvae across Europe, CP Foods' Robins McIntosh and top executives at Noray Seafood told IntraFish at the Global Shrimp Forum.
High-quality shrimp post-larvae are a critical part of successful shrimp farming, and are selected for any range of qualities including increased resistance to disease and faster growth. Post-larvae have been linked to disease outbreaks in some countries that have devastated shrimp sectors.
Noray will construct a new hatchery to produce the post-larvae developed from CP's broodstock. In addition to supplying larvae to the small but growing shrimp sector in Europe, the company will use the larvae for expanding its own operations.
The shrimp farming sector in Europe remains small, but a larger number of companies -- including Noray -- have attracted interest and funding for presenting a lower-impact farming method close to local markets.
Noray's new hatchery will be completed by February, and will be ready for market by April. The aim is to be able to supply upwards of 50 million post-larvae.
The hatchery process for shrimp is notoriously complex, Noray Chief Technology Officer Manuel Poulain said.
"It is a difficult process which is why shrimp hatcheries are so valuable to companies," Poulain said.
Once the CP "breeder" shrimp are imported into Noray's hatchery system and the eggs are fertilized, they are moved into a larvae tanks for two weeks, followed by post-larvae tanks until they reach 1 milligram, and then two weeks later into a nursery tank.
At 20-25 milligrams, they are moved to a pre-growout tank until reaching 1.5 to 2 grams, after which they head into full growout.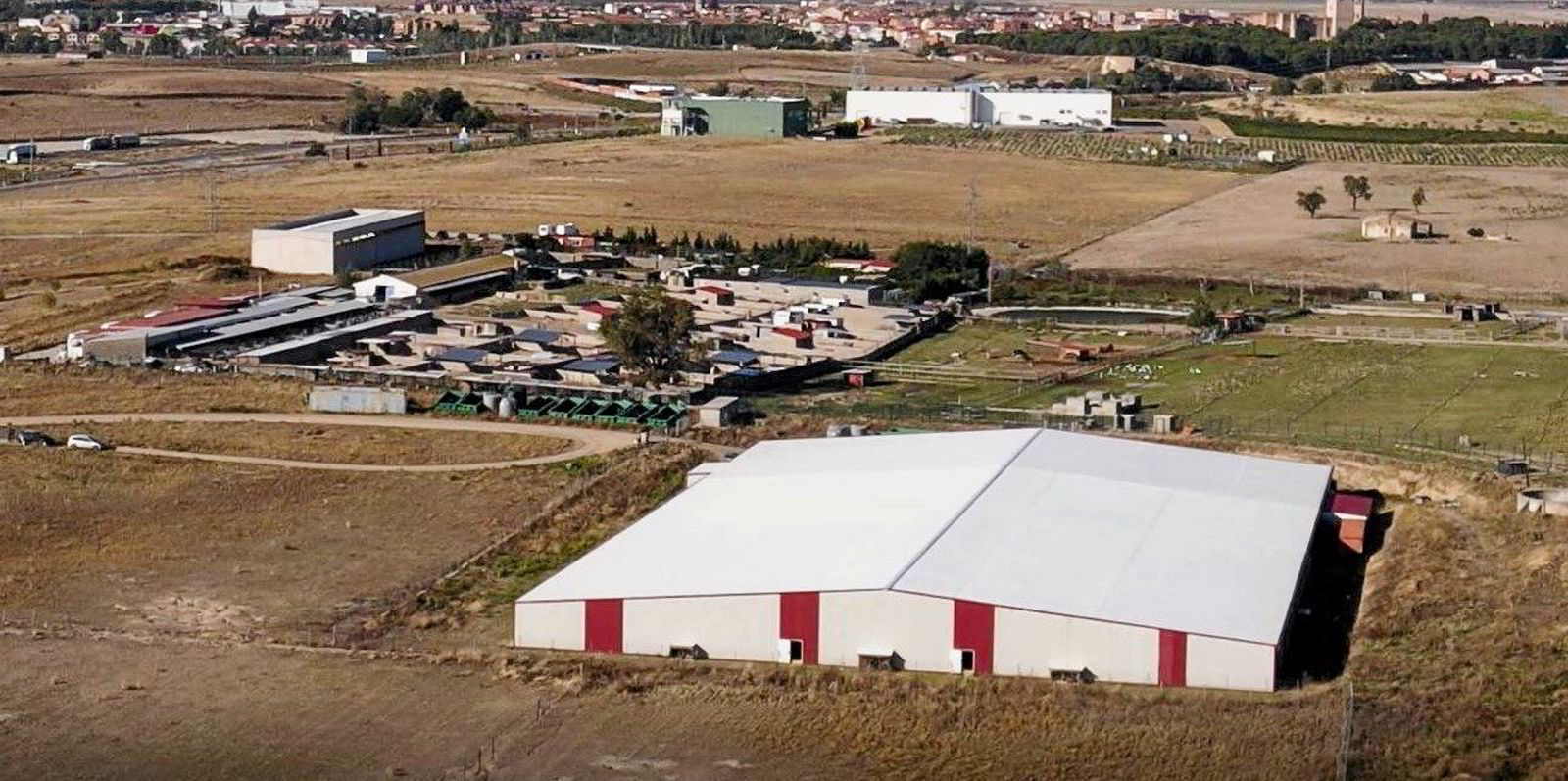 Noray, founded in 2006, is one of the few shrimp farmers operating in Europe. The company produces 1-1.5 metric tons per week currently, but financing it secured earlier this year will allow the group to proceed with an expansion plan that will ultimately allow it to produce 500 metric tons of shrimp for supplying into the Spanish and European markets.
The company has a small existing hatchery, and operates across around two dozen tanks. The water for the shrimp is biofiltered, which has created a disease-free environment for the shrimp.
The company packs and supplies head on, shell-on shrimp to Spanish retail under the Noray brand.
Founder Bjorn Aspheim, a Norwegian native who has formerly worked in salmon trading, said the process of getting Noray to commercial production has been "a lot of downs and a little up."
"But this is a major step for us. We've been working on striking this deal with CP for some time, and it's been mutually positive for both of us," Aspheim said.
"Robins [McIntosh] has been to our operation to help get ideas on the Homegrown project over the years, so it's been a good collaboration."
Last year, Noray Seafood received a €16 million ($18.2 million) investment led by French private equity fund Creadev to accelerate its expansion plans for sustainable indoor shrimp farming in Spain.
Creadev holds a 20 percent stake in Netherlands land-based yellowtail producer The Kingfish Company and is a significant backer of insect meal producer InnovaFeed.
Co-investors SWEN Blue Ocean, Stellar Impact (a private equity fund managed by Telos Impact) and existing investors joined Creadev in the funding round.
The Noray deal is the second major partnership CP's Homegrown has revealed this week. CP and American Mariculture entered into an exclusive shrimp distribution agreement that will allow AMI to distribute Homegrown's genetically selected shrimp stocks in markets globally.
CP is one of the world's largest agricultural groups in Europe, with around THB 512.7 billion ($14.1 billion/EUR14.1 billion) in revenues in 2021. The company posted record revenue in the second quarter of THB 156 billion ($4.3 billion/EUR4.27 billion).
New! Shrimp Newsletter
Track our enhanced coverage of the rapidly growing global shrimp sector with our weekly newsletter, rounding up breaking news, analysis, insight and commentary.