A handful of key players in Europe's aquaculture sector are teaming up to launch a new feed specifically designed for land-based shrimp, in a bid to boost sustainable production of the species.
European land-based shrimp producers Crusta Nova and Förde Garnelen – a 100 percent subsidiary of recirculating aquaculture systems (RAS) turnkey supplier Neomar -- are joining forces with Dutch insect meal producer Protix and Aquafeed Germany to develop and market the feed, known as SHR EX.
Through the partnership, Crusta Nova and Förde Garnelen are implementing insect meal in their specially developed land-based shrimp feeds for the first time in Europe.
The feed, which replaces marine proteins with locally produced insect protein from Protix, has been specifically designed for the needs of European land-based shrimp farms as they increasingly move towards greater sustainability.
The product, which will be sold by Aquafeed Germany, shows a significant improvement in shrimp growth and survival rates, said the companies.
Starting out as an idea and a small fish tank in a bedroom in 2012, Crusta Nova is now the market leader for land-based shrimp in Germany and Austria, with a modest revenue of around €5 million ($5 million).
Crusta Nova's vannamei shrimp -- reared in a 30-metric ton capacity recirculation aquaculture system (RAS) facility near Munich airport -- is available at German retail chains FrischeParadies, Rewe, Edeka, HIT Markt, Globus, as well as in foodservice and at numerous specialized fish shops.
For land-based shrimp farming and technology, there are certain aspects of the business model that are particularly important for a constant, successful output, Fabian Riedel, CEO and founder of Crusta Nova, told IntraFish.
Namely genetics, post-larvae, and water treatment technology, but most importantly the feed, he said.
"When we started in 2016 the feed was not developed for clearwater RAS farms or land-based shrimp farms, because there were no land-based shrimp farms yet," Riedel said.
With most of the shrimp feed developed in the last 10 to 20 years, the feed mills are based where shrimp farms are located in southeast Asia and south America and the formula is made for open pond farms, said Riedel.
"And that was a pain point for us from the beginning," he said.
The feeds that were available were not 100-percent suited for land-based shrimp farming and that's what prompted the companies to seek out their own feed formula.
Need for feed
Bert Wecker, CEO of Neomar and Förde Garnelen, is farming shrimp in RAS systems in North Germany and said there have until now been "no suitable feeds for our kind of farming technology."
There are two aspects – the feed has to fit the species and it has to also fit the environment, he told IntraFish.
And the feed formulas required for cage or pen culture are totally the opposite of those required for RAS systems.
"We need feed with high protein and low fat and in pen culture they need the opposite," said Wecker.
RAS systems also have higher stocking densities, so the feed needs more additives such as vitamins to push the health of the species.
Another aspect which differs between the two farming systems is the feed costs as a percentage of overall costs.
In cage culture, more than 50 percent of the costs are feed, whereas in RAS it is closer to 20-25 percent, said Wecker, given that RAS systems have much higher electricity costs and depreciation.
"So, we are really looking for feeds with a good feed conversion rate (FCR) and high feed efficiency instead of low price," he said.
New! Shrimp Newsletter
Track our enhanced coverage of the rapidly growing global shrimp sector with our weekly newsletter, rounding up breaking news, analysis, insight and commentary.
While the major feed suppliers such as Skretting or BioMar can easily develop feeds that meet land-based requirements, the sticking point is the current market size of the industry – it is simply too small.
"The big companies like Skretting or Biomar know exactly what to do with RAS systems… but the market is just too small," said Wecker.
Crusta Nova and Neomar estimate the capacity size of the European land-based shrimp sector currently at around 250 metric tons, with a feed requirement of "maximum" 500 metric tons.
"That's too small a volume for the big players," said Wecker.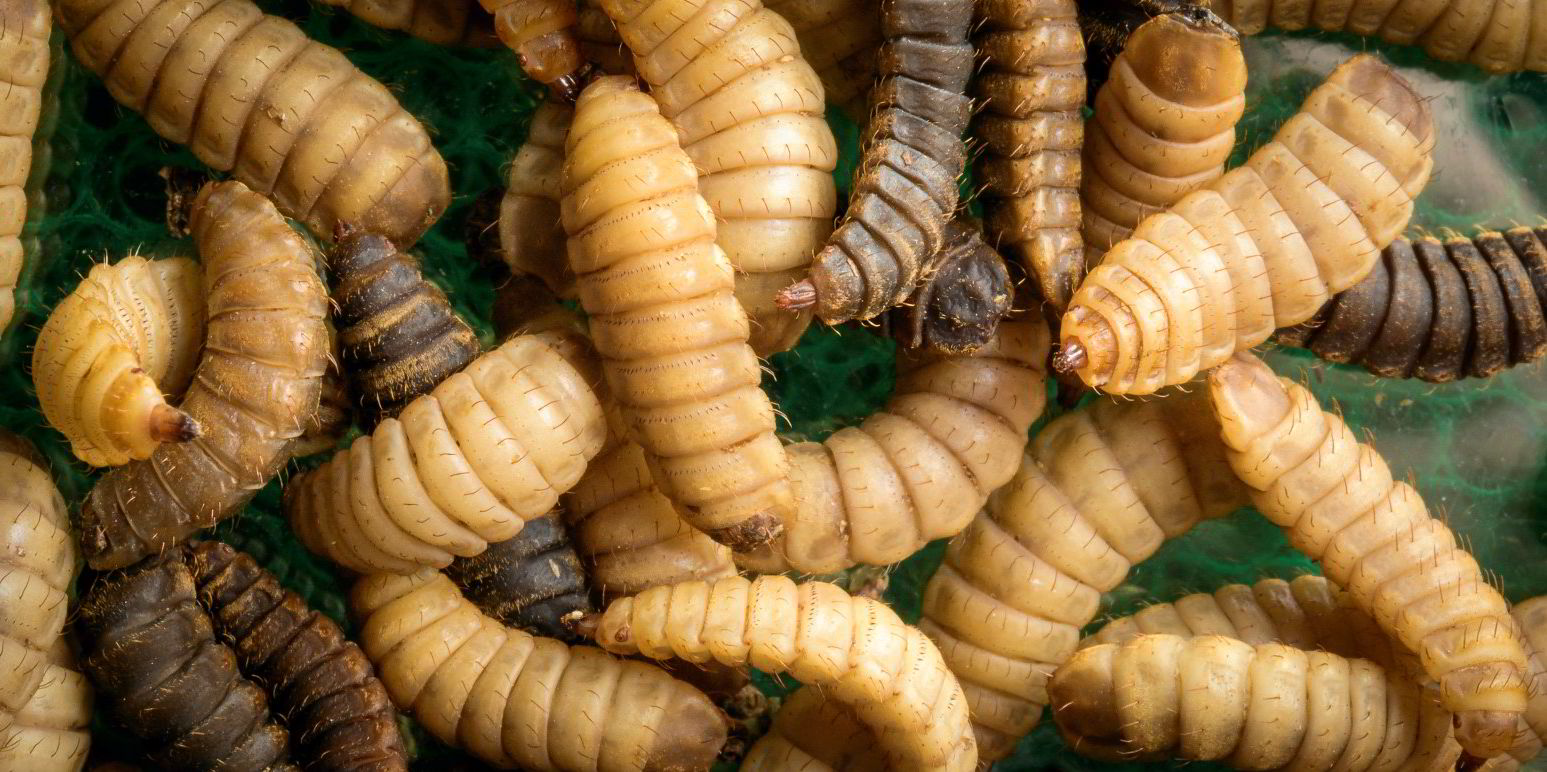 Circular system needs
In addition to having appropriate feeds available for the fledgling sector, the producers are also looking for more sustainable and transparent feeds which has become increasingly important for customers in the last few years.
Inevitably, part of this is down to replacing or minimizing the inclusion of marine ingredients, hence the partnership with insect meal producer Protix.
Although there is still fishmeal and fish oil in the new feed, the group has managed to fully replace the inclusion of krill meal with insect meal and plans to ultimately replace marine ingredients altogether in the future.
However, for now, price remains a challenge: insect meal producers still have high production costs because the scale is not big enough, he said.
"Eventually the prices will go down and be competitive with other animal proteins - but for us it's important to move into that quickly with this partnership between the feed manufacturer, the shrimp farms and also the Protix guys," said Wecker.
Strength in numbers
The partnership aspect is the most important aspect of the launch, said Wecker.
The executives said they have seen the benefits in the salmon sector from promoting fishmeal and fish oil replacements in their feed and want to replicate it.
"We already see salmon products in the German market where the label says 'fish oil-free produced salmon'," said Wecker.
"This is a good story for consumers, so we have to work on that as well."
The producers believe that if they can display the same message on their products, they can sell at a higher price point.
Crutsa Nova produces just 20 metric tons of shrimp per year and Neomar produces 5 metric tons per year, representing 10 percent of the total expected EU market.
"But we will see a huge scale up of the industry over the next 5-10 years, we just need a little more time for RAS," said Wecker.
"The production efficiency is not that high yet and we also need good marketing concepts, so there's still some way to go. I think we are already quite far with Crusta Nova, but the point is it will happen – it's same story in the salmon industry."
Given current land-based salmon projects and plans, the projections are that 25 percent of the salmon market will be on land in the future, said Wecker, and it eventually will be a similar situation for shrimp.
"The wheel is turning and in 5 to 10 years we will see a significant percentage of the shrimp is produced in land-based systems," he said.