This is not just a seafood story. The pandemic has forced huge inflationary pressure onto all industries around the world. The price of everything has risen, from electricity to flour to chicken and fuel.
But for New Zealand's fishing industry, totally reliant on diesel for vessels, freight for exports, and migration for labor, inflation is taking a particularly severe toll.
"The costs increases in fishing during the past two years, but particularly the last 12 months are hugely significant," Tony Hazlett, CEO at fishing company Talley's, told IntraFish.
Hazlett, whose company harvests around 115,000 metric tons of fish a year, said an increase in diesel costs alone over the last 12 months added NZD 1.40 (€0.85/$0.91) per kilo to a fillet of fish landed on a frozen-at-sea vessel and over NZD 2.50 (€1.52/$1.62) per kilo to a land-processed fillet caught on a smaller vessel.
"Combine this with wage increases over three years of more than 25 percent and freight costs increasing by 100 percent or more, and you get a picture of what is happening," he said.
Stay on top of the New Zealand seafood sector
Receive an Alert when we publish stories on the New Zealand seafood industry.
While there are general inflationary pressures across all inputs, there are also key commodities seafood companies must purchase and over which there is no cost control, agreed Sealord CEO Doug Paulin, listing specifically steel, fuel and freight.
"All have gone up hundreds of percent, adding massive bottom line costs," Paulin told IntraFish.
Fellow fishing company Sanford is also feeling the burden of rising overheads. Having struggled with market-related issues over the last two years, the group is now being hit from the other end, CEO Peter Reidie told IntraFish last month.
"It's everything: fuel, freight, feed, supply chain costs, flexibility, timeliness," he said.
Docked boats and selective fishing
For smaller seafood companies across the country, the costs are coming to a disastrous head, with many less-capitalized vessel owners forced to dock their fishing operations as overheads outweigh potential revenue.
Westfleet Seafoods CEO Craig Boote recently told New Zealand newspaper Stuff that if the government did not apply fuel discounts to all New Zealand businesses, the fishing industry "could be on its knees in weeks."
The big corporates are not quite at that point, with most using hedges to help manage costs and prevent such an immediate and drastic disaster.
However, in Sealord's case, these hedges, which were instigated at the start of the pandemic, will drop off in the next six to seven months, leaving the company facing tough decisions.
The climax has made Sealord and others far more selective about when to harvest.
"We are a seasonal business and we now have to start choosing which trips to do and which not to do based on current spot prices," Paulin said.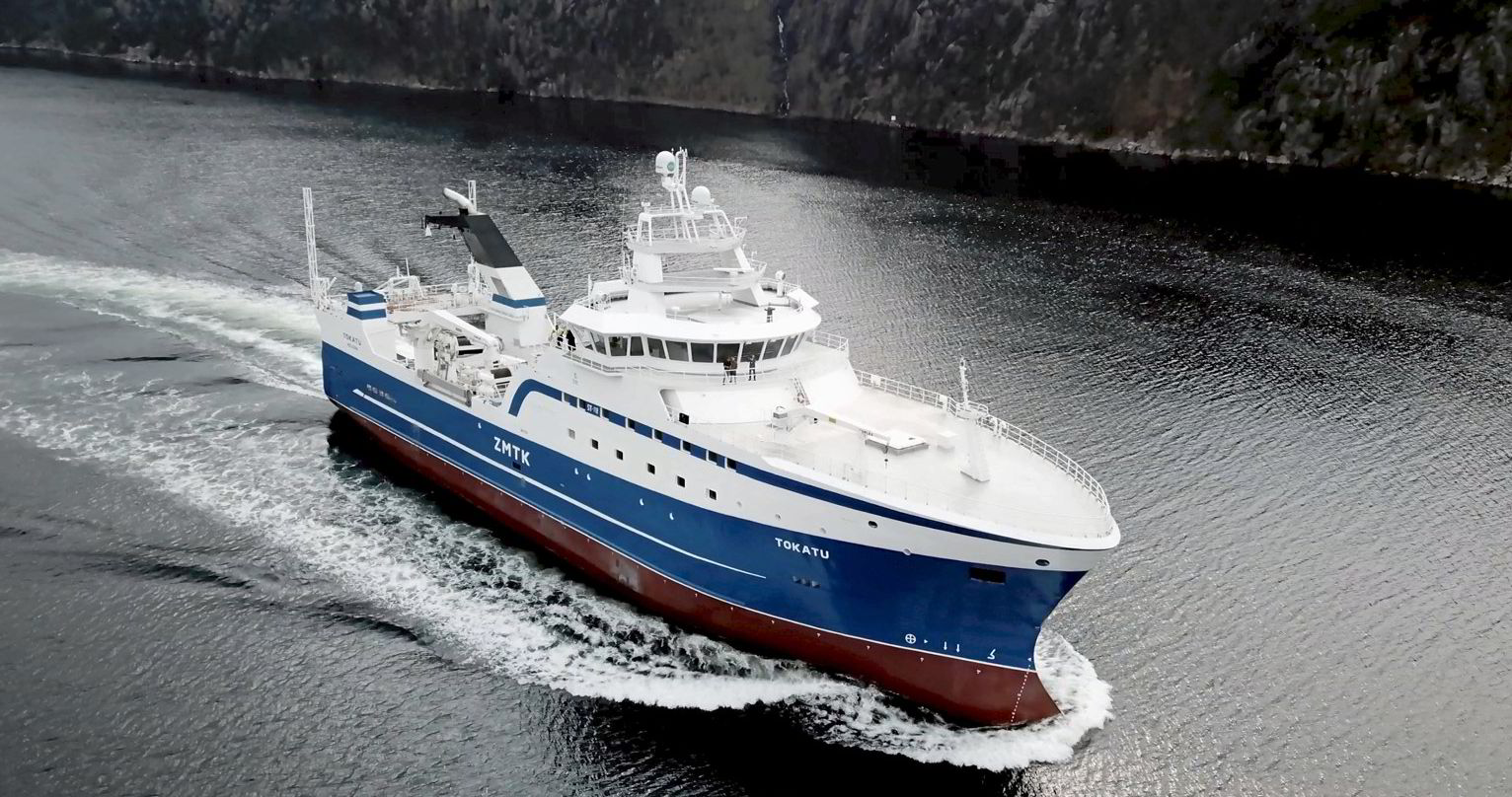 'Simply not enough people'
Labor is also a huge contributor to the crisis.
"The biggest impacts have been a lack of production staff in factories leading to lower than optimal production levels," Hazlett said.
And there are two important components to this.
The first is that COVID-19 and the relatively late arrival of the fast-spreading omicron variant to New Zealand's shores have made people sick.
"And sick people don't come to work," Reidie told IntraFish.
At its Auckland processing factory - the largest of five - Sanford has consistently had 50 percent of its staff out sick since January, which has reduced output from up to 190 metric tons of whitefish in a week to just 100.
While Sealord has largely avoided any major spread of the virus among its staff thanks to daily PCR testing, it is strongly feeling the impact of the second, more worrying component of the crisis: the actual lack of people to work in factories and vessels.
A small country, with an unemployment rate that has fallen to just 3.2 percent with the closing of borders, New Zealand has always relied on working holiday visas for its labor force, particularly in industries such as seafood processing.
But with New Zealand borders strictly shut to tourists and even its own passport-holders over the last two years, that influx of labor has disappeared.
While borders are set to start relaxing in July, the executives IntraFish spoke with felt it unlikely workers were going to flood back into the country any time soon.
Because of this, Sealord has "given up" on its land-based processing facility for this year.
From its Nelson, New Zealand, base, its wet fish factory processes hoki from May to September and other key species such as orange roughy, dory and ling throughout the year.
In the same location its coated factory produces crumbed and battered products such as battered hoki, fish fingers and crumbed dory fillets all year round, which are sold in New Zealand and Australia and exported around the world.
"Traditionally we would have 400 people in that factory [in high season], but this year I don't think we will even get 100," said Paulin.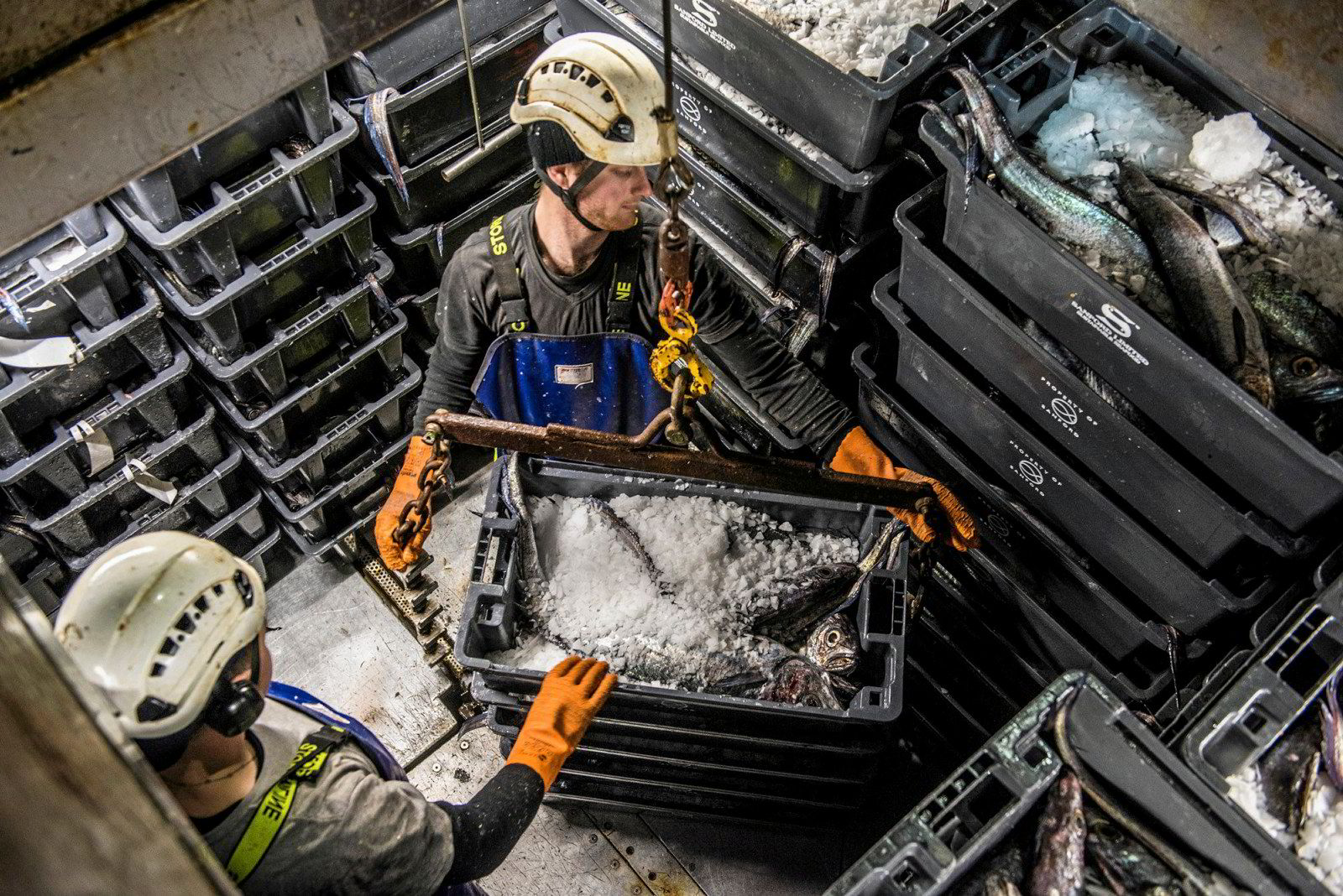 Not nearly over yet
Mitigating this crisis is tough. Knowing how long it will last is next to impossible.
"Seafood prices have to go up," said Paulin, who adds that so far it has been difficult to pass on the full severity of the cost increases.
While the labor component could improve in the second half, it is hard to tell with so many other factors at play. Meanwhile, inflation seems unlikely to abate any time soon.
"Who knows how long it will go on," said Paulin, noting only that they have not been able to get anyone to sell them hedging on fuel prices after their current term runs out.
Hazlett estimates it will be between one and three years.
All three executives mentioned some degree of automation in order to cope better with the situation, and Reidie suggested that third-party manufacturing, preferably domestically but abroad if necessary -- could be brought in.
The ability to offer better remuneration could also help coax people employed elsewhere to the sector, but this is not an easy answer when other costs are spiraling.
Time for a paradigm shift
But these solutions will take time and there is not too much time to waste.
"We are now in inflationary times and we may even be working towards an inflation spiral," said Hazlett.
"We need availability of a workforce at competitive rates, and an environment where we can rely on logistics and supplies at reasonable and stable prices, including fuel and energy pricing.
All three CEOs agree that the price increases have not compensated for the additional costs. They also agree that to some extent these prices will need to keep rising in order to stimulate reinvestment in the infrastructure required.
In Hazlett's words: "The costs will not return to pre-COVID levels...We need to set a new paradigm."