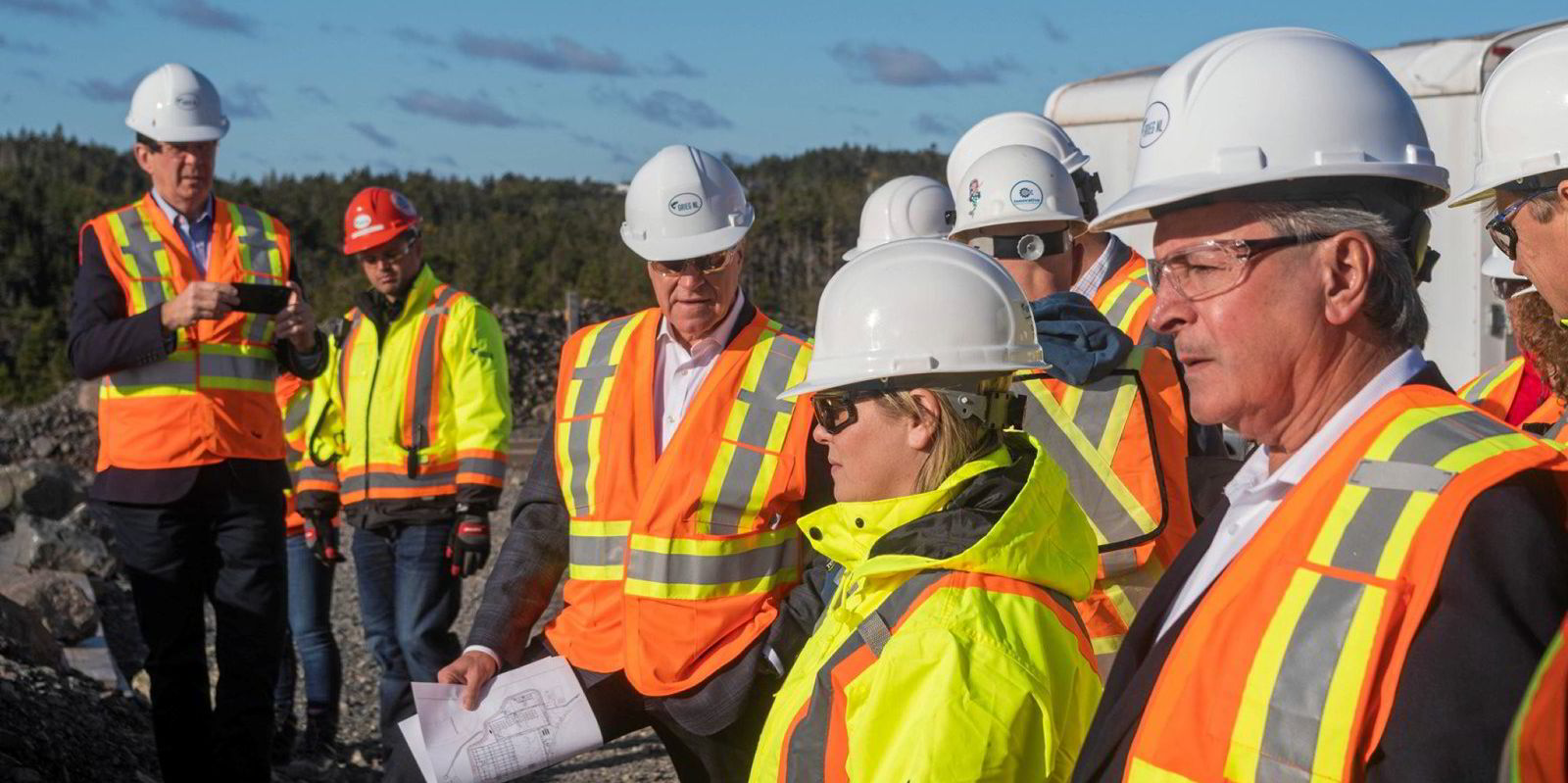 Grieg Seafood Newfoundland executives and planning officials at the groundbreaking of the Marystown facility. The company reported June 14 that it has detected ISA in a fish at its newly built smolt facility.
Photo: Grieg NL
Grieg Seafood detects deadly ISA virus in Newfoundland salmon smolt facility
A single sample of an already vaccinated fish tested positive, but its unclear so far if any of the other 118,000 fish in the same tank has been infected.
14 July 2021 21:30 GMT
Updated 

15 July 2021 12:05 GMT
Grieg Seafood Newfoundland said Wednesday it detected Infectious Salmon Anemia