John Risley, co-founder and current board member of Canadian seafood company Clearwater Seafoods, thinks salmon farming as currently practiced in Canada is unsustainable, and he is calling for a halt to expansion of the industry in eastern Canada.
Risley, in an op-ed column published Tuesday in Atlantic Business Magazine, argues that netpen salmon farming threatens the survival of wild salmon runs in eastern Canada and relies on the use of wild fish to feed farm-raised salmon.
"I am increasingly aware that members of our government's science community are concerned about the environmental costs of salmon aquaculture as it is currently carried out on the south coast of Newfoundland (and for that matter the southwest coast of Nova Scotia and the south coast of New Brunswick)," wrote Risley.
"What is particularly concerning are plans to expand the industry to areas west of where they now operate, where currently pristine rivers support healthy populations of wild fish. How can this be reconciled with the federal government's new Blue Economy Strategy?"
More trouble for Canada's salmon farms
Risley's indictment of salmon farming comes at a time when international salmon farming companies are fighting increased NGO and political opposition in Canada.
Biological challenges on Canada's east coast and major government changes being made to its British Columbia operations are causing salmon farming giant Mowi, for example, to rethink growth plans for both regions of Canada.
Its Canada operations reported a fourth quarter earnings before interest and taxation (EBIT) loss of €43.1 million ($52.4 million), more than three times the loss in the same quarter the year prior.
Mowi's board of directors has approved a plan they said will return the region to profitability and "establish Mowi Canada East as an appropriately scaled, lean business unit. "
The volume growth potential in East Canada remains significant," the company said.
The company's operations in British Columbia are not faring much better. The Canadian government's decision to phase out salmon farming licenses in Discovery Islands, British Columbia, by June 30, 2022, impacts 30 percent of the company's total annual harvest volumes in the region.
Norwegian salmon farmer Grieg Seafood is also looking to expand in Canada. Alongside Norway, the east and west coasts of Canada form the pillars of Grieg's production growth plans, which include a NOK 2.6 billion (€241.5 million/$286.6 million) investment aimed at lifting volumes to 130,000 metric tons by 2025.
In 2020, Grieg acquired Grieg Newfoundland, Canada, with a long-term annual harvest potential of 30,000-45,000 metric tons of Atlantic salmon.
Canada's Cooke Aquaculture has operated in eastern Canada since 1985, when it established Kelly Cove Salmon.
Cooke is looking to expand its Kelly Cove Salmon operation in Nova Scotia. The plan includes the first new open-pen salmon farm in Nova Scotia since a moratorium was imposed in 2013 and lifted three years later.
Last year, the company gained approval to renew its existing marine aquaculture license and leases in the province's Liverpool Bay. The company is currently seeking approval to allow Cooke to add 46 pens and increase capacity to 1.8 million salmon in Liverpool Bay.
It is looking to expand production to 30,000 metric tons in the province, after Mitsubishi-owned salmon farming giant Cermaq scrapped plans develop in the region. Cooke is investing CAD $112 million ($80 million/€74 million) in Nova Scotia.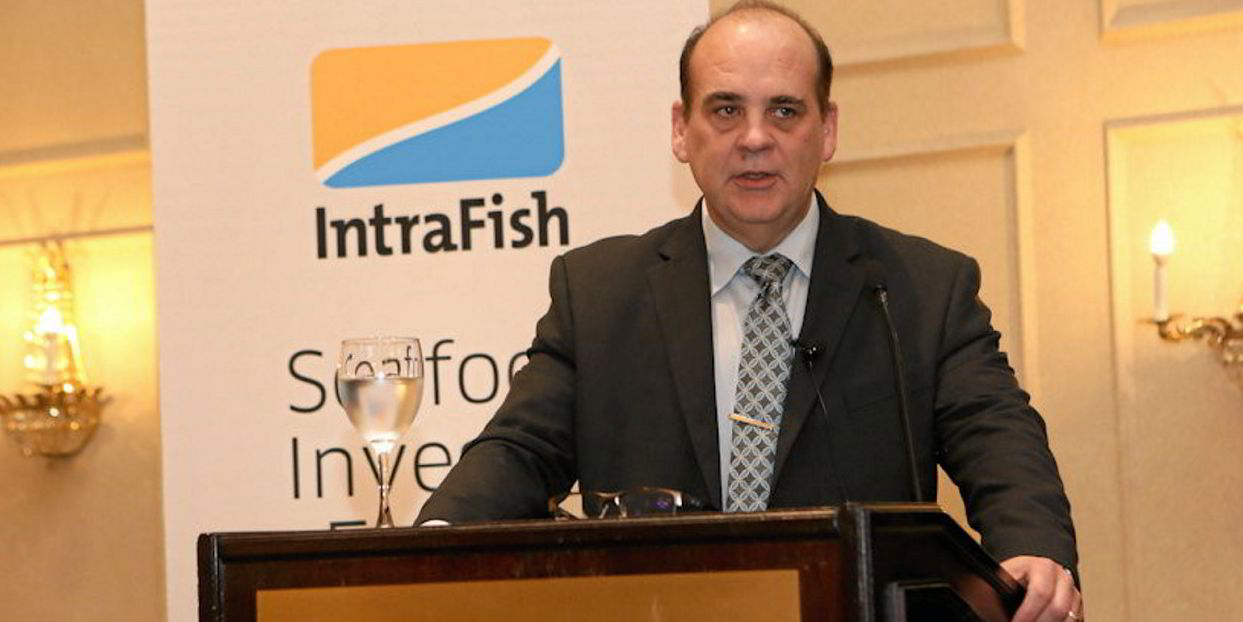 Bad blood with Cooke?
Although Risley did not directly criticize any of the companies looking to expand in the region, Cooke is the largest and most powerful salmon farming group in the Maritimes. Plus, Risley and Clearwater have tangled with Cooke in the past.
In 2011, Cooke attempted to increase its stake in Clearwater Seafoods Income Fund.
Risley and Clearwater co-founder Colin MacDonald said at the time they had no interest in selling their shares after Cooke made a non-binding proposal to buy out the fishing company for CAD$159 million (€111.9 million/$160.7 million).
Cooke's bid was ultimately rejected.
In January, Premium Brands and a coalition of Mi'kmaq First Nations completed the acquisition Clearwater
In the op-ed, Risley calls for an "open and informed" debate on salmon farming expansion in the region.
"If the outcome of the debate is to allow further expansion of the industry, then at least we've had the discussion and we understand the consequences," he wrote. "But no expansion should be allowed until that debate has been had."