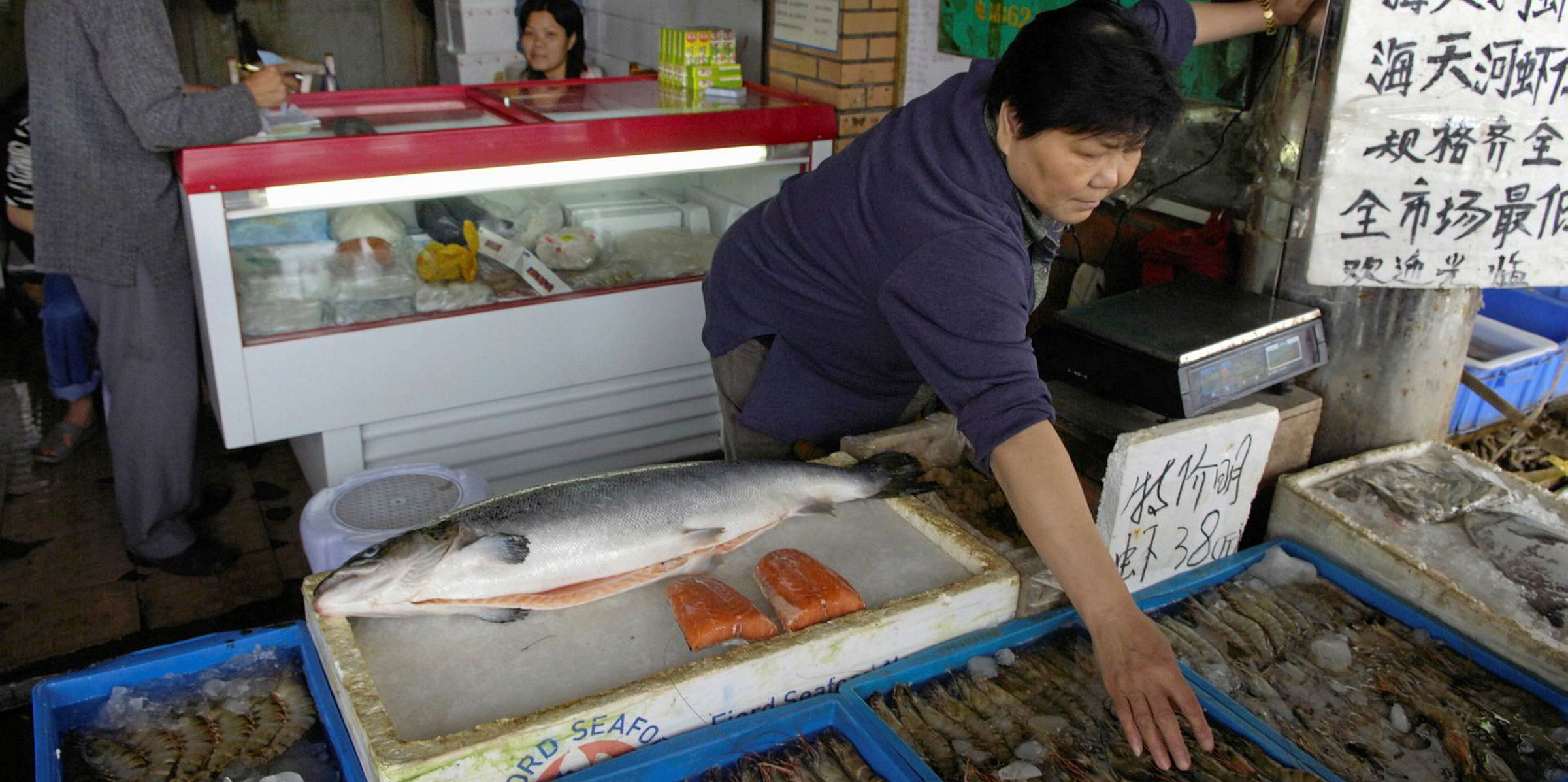 Any takers? Salmon sales have ground to a halt on the Chinese market, thanks to a food scare associating the fish with COVID-19.
Photo: Per Staale Bugjerde
Chinese consumers still shunning farmed salmon in wake of COVID-19 scare: 'There is no demand'
The discovery of traces of the virus on a chopping board used for imported salmon last month has left suppliers with an image problem, despite efforts to assure consumers the fish is safe to eat.
1 July 2020 22:49 GMT
Updated 

2 July 2020 2:49 GMT