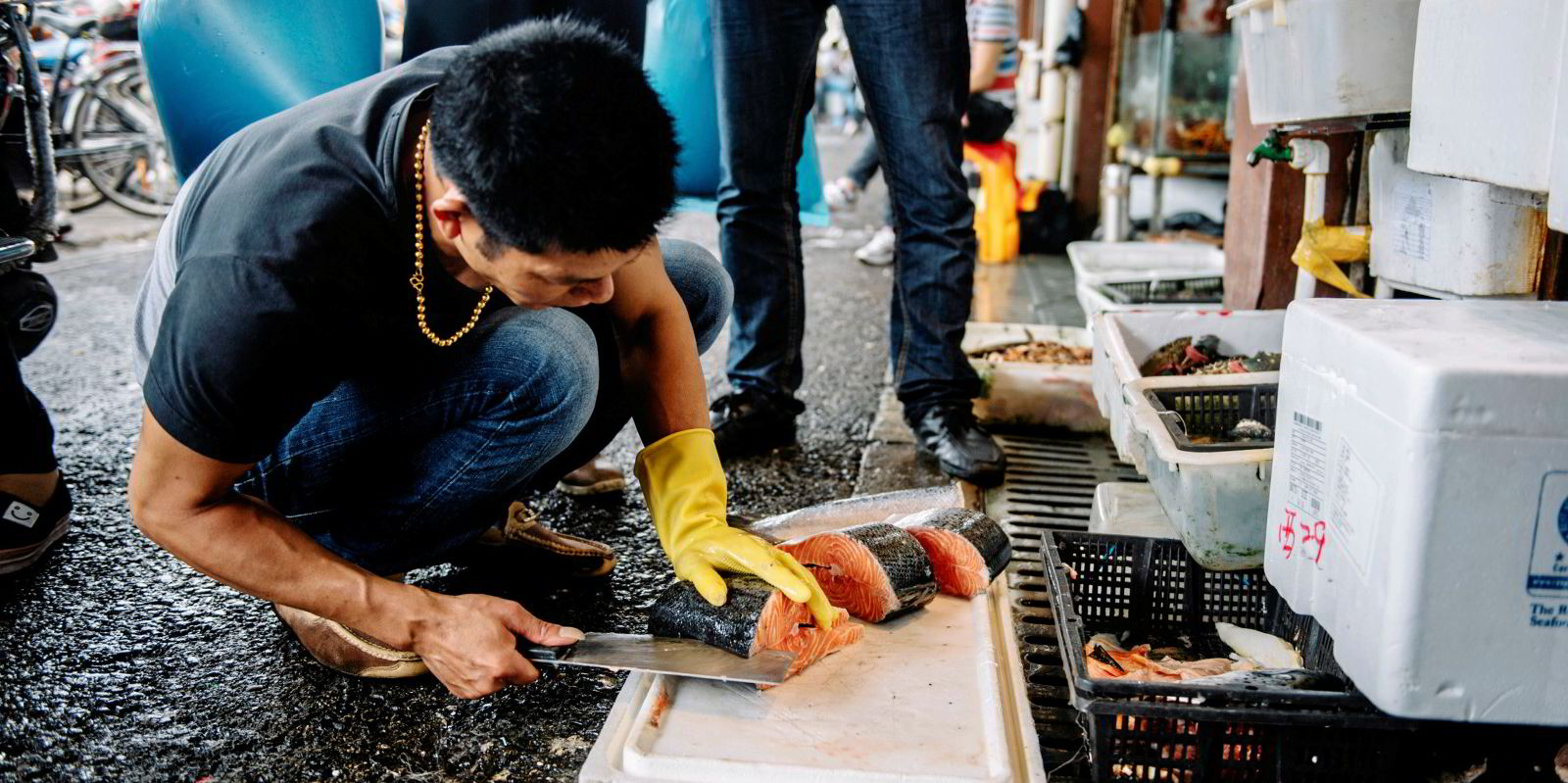 Imported salmon, often consumed raw or in restaurants, has taken a particularly severe hit from COVID repercusssions in the Chinese market.
Photo: Fartein Rudjord
China's salmon consumption plunges as COVID-caution retains its grasp
While the global salmon market increased by 10 percent in the fourth quarter, the market in mainland China and Hong Kong was halved to 15,300 tons.
4 March 2021 6:27 GMT
Updated 

4 March 2021 12:55 GMT
China has long been seen as a land of opportunity for the Norwegian salmon industry.