SalmonChile boss Arturo Clement says the industry, workers and the community must stick together in order to get through the coronavirus crisis.
The comments came as Clement looked back over an unprecedented month that saw industry take previously unimaginable measures to deal with the pandemic that has claimed 160 Chilean lives so far among a global death toll approaching 183,000.
"In these difficult times we must remain united despite being separated," Clement said in a column posted on the salmon producers' trade body Linkedin page.
"We have an enormous challenge ahead and as an industry we want to be present and standing shoulder to shoulder in a spirit of collaboration with our workers, neighbors and communities."
To combat the threat of coronavirus the Chilean salmon industry has slashed production to between 50-60 percent of pre-crisis levels at processing plants, where strict hygiene measures are in force.
Workers assigned to flexible shift working patterns are being checked for signs of the coronavirus as they enter plants, while the use of alcohol gel and social distancing have become normal working practices.
Even these measures, though, have not been enough to prevent workers from contracting the virus.
At the other end of the production chain, farmers have been given extended periods to place juveniles in cages.
Mowi Chile has begun moving essential staff and services by boat to Chile's Aysen region, following tighter coronavirus lockdown measures introduced by authorities.
Workers will be rotated under a 21-days-on, 21-days-off shift pattern to try to prevent the spread of the virus.
Chile's salmon industry has paid for a "sanitary tunnel and arches" at the health cordon surrounding Chacao on Chiloe island. Vehicles and the public passing through checkpoints are sprayed with disinfectant as part of measures to avoid contagion.
Seven new similar structures are being sited in Puerto Montt and Chiloe island.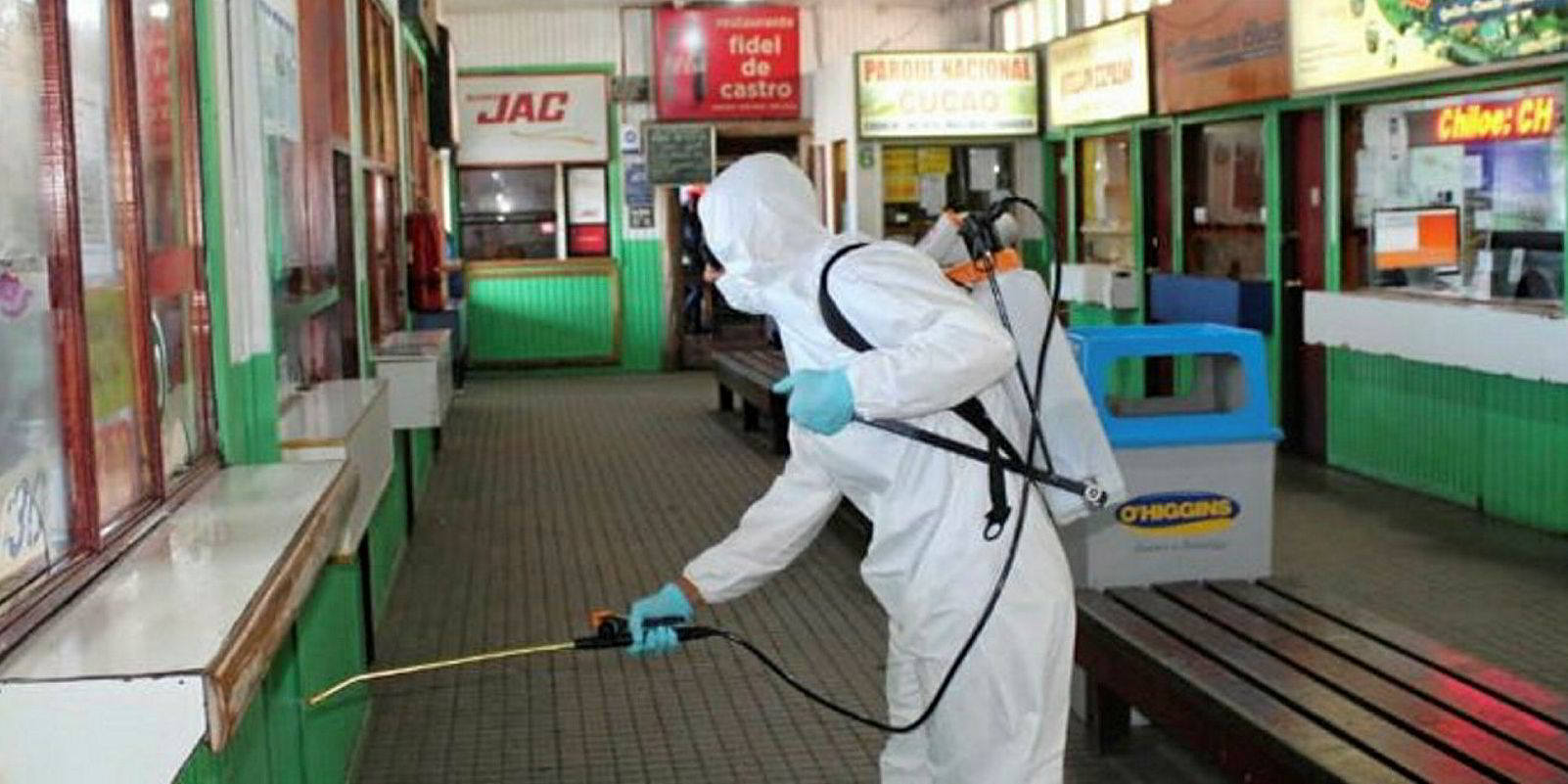 In addition, salmon producers including Camanchaca, Mowi, AquaChile, Australis and animal nutrition company Fiordo Austral have joined companies from other sectors in a community effort to clean and disinfect public places.
The Chilean salmon industry is aiming to raise 2 billion Chilean pesos ($2.4 million/ €2.2 million) through a fund aimed at supporting communities in which firms operate to cope with the coronavirus health crisis.
At the same time salmon firms have handed over laboratories to health authorities so that they can carry out coronavirus tests.
Aside from these measures Chile is aiming to replicate a recent deal with Brazil and Argentina to keep the flow of salmon exports moving to China and Russia for the duration of the coronavirus health crisis.
Under the deal with Chile's South American neighbors, salmon farmers and other exporters of foods for human consumption are able to file phytosanitary paperwork through a five-step online process overseen by inspectors on both sides of the customs border.
Special Coverage: Coronavirus