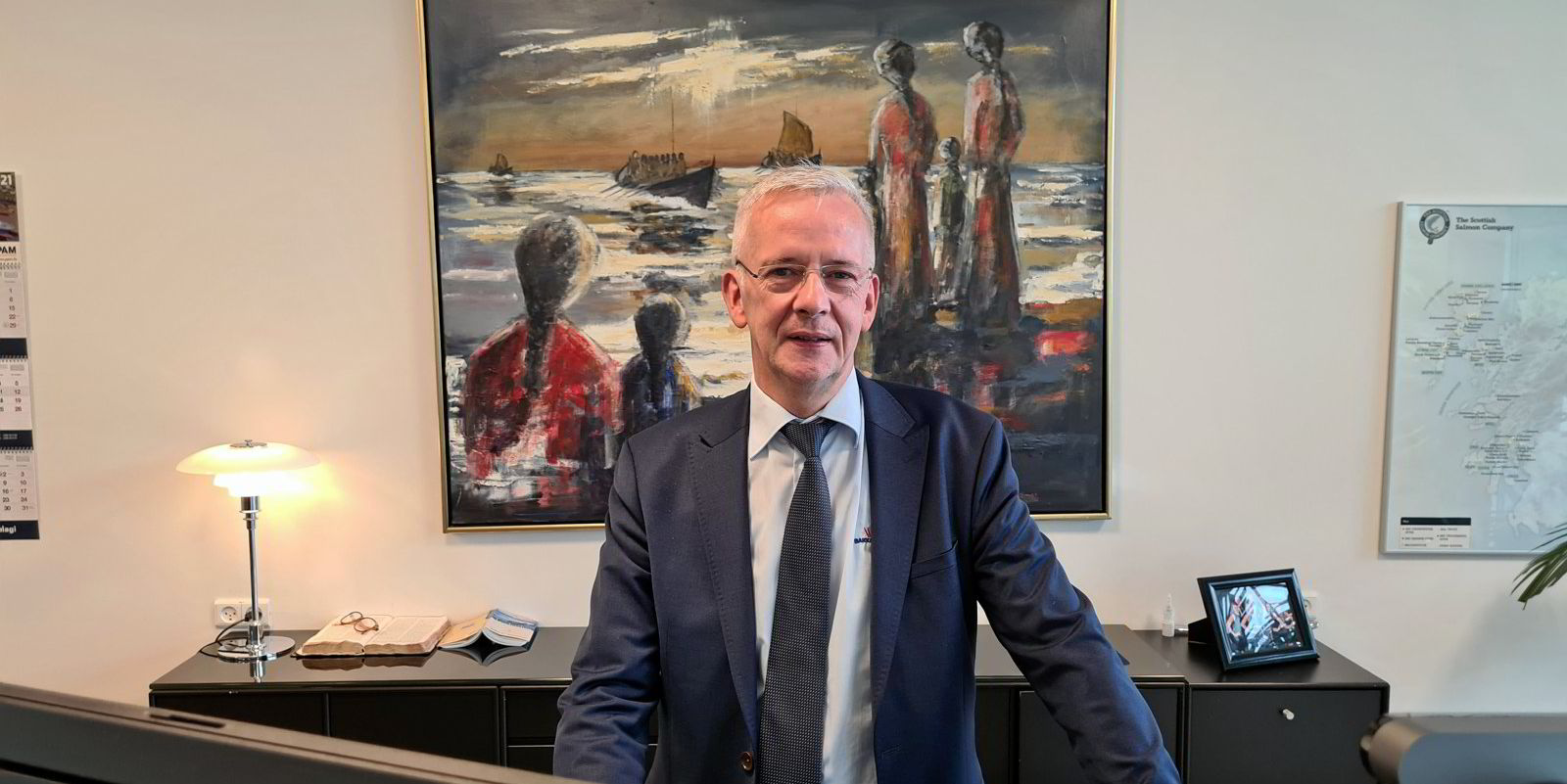 Bakkafrost CEO Regin Jacobsen. The company said its full fourth quarter report will be published on Feb. 22.
Photo: Anders Furuset
Bakkafrost's Q4 salmon harvests in line with 2020 despite Scottish challenges
The group suffered severe biological issues and 'exceptional mortalities' in its Scottish farming operation in the latter part of the year.
6 January 2022 4:00 GMT
Updated 

6 January 2022 13:48 GMT
Salmon farming giant Bakkafrost harvested a total of 25,800 metric tons in the fourth quarter of 2021 across