Norwegian salmon producer Bremnes Seashore is investing NOK 400 million (€40 million/$48.6 million) into additional production and cold storage capacity to meet growing demand for the group's high-end and ready-to-eat products.
The group's Kvednavikjo facility will be expanded by 14,000 square meters, enabling the company to process "significantly larger volumes" and expand its product range, Bremnes Seashore CEO Einar Eide said.
The project, which will begin with the cold storage expansion, is scheduled to be completed by the end of 2023.
The expansion is based in part on Bremnes Seashore's philosophy of adding value to salmon within Norway. The majority of Norwegian salmon farming companies ship head-on gutted fish to international markets where they are processed locally.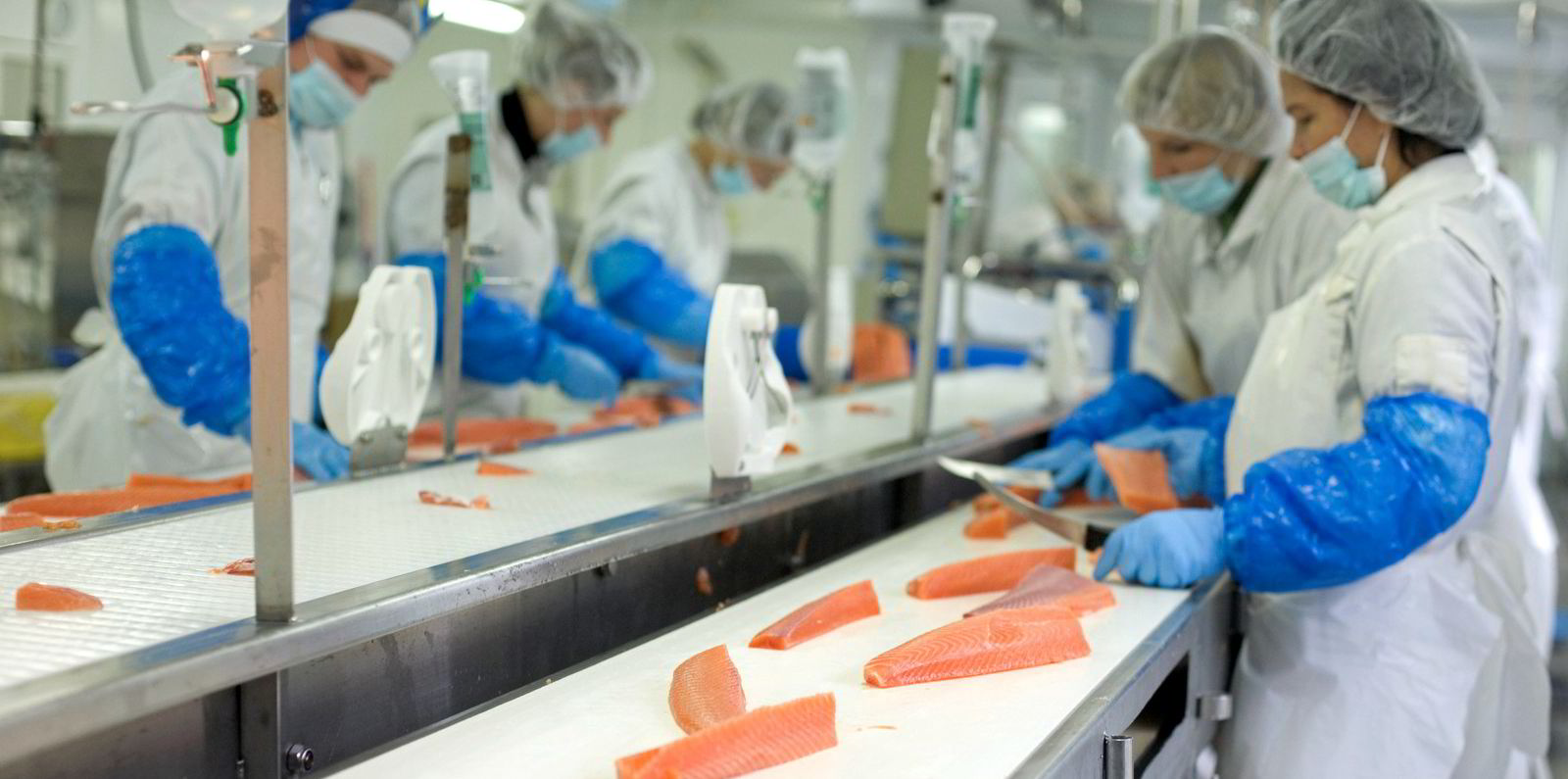 Most notably, Bremnes developed the Salma brand -- it's high end chilled loin -- well prior to other salmon farming groups dipping their toes into value-added processing and branding.
Norwegian dairy giant Tine, the leading supplier of the globally known Jarlsberg cheese, formerly owned just under half of Bremnes, and pushed the product development of the Salma brand.
At the time, the group had ambitions to push the brand internationally, though its primarily still sold on the domestic Norwegian market.
The company is pushing the government to allow it to increase its maximum allowable biomass (MAB) to ensure it has a more stable, year-round supply of salmon to supply the plant.
The current MAB set-up allows for larger harvests during better growing season -- the late summer and early fall -- but during winter months when water temperatures are and salmon grow slowly, the processing industry gets more limited access to raw material.
The group's farmed salmon production takes place across 23 fish farms and three hatcheries in Hardanger, Sunnhordland and Rogaland.
The Seashore Group, Bremnes Seashore's parent company had a turnover of NOK 3.1 billion (€308.8 million/$372.4 million) in 2020.