At this week's Fish International trade show in Bremen, German frozen food supplier Frosta unveiled its hew vegan, plant-based breaded seafood product.
It comes in three formats, including a "fishcake" iteration and a "fish finger" to follow.
But the German giant doesn't have plans of leaving actual seafood behind, Frosta CEO Felix Ahlers told IntraFish.
"We are big in fish, and we wanted to see if we could make a plant-based product with positive nutritional benefits," Ahlers said.
"It doesn't need to be identical to fish. And, of course, you want it to be tasty."
According to Ahlers, Frosta's key priority was to stay true to the additive-free brand, which it transitioned into in 2003. The company has developed more and more food processing systems that allow it to keep additives, all the way to additives in salt, for example, from their range.
In November 2019, Frosta rolled out its new paper bag packaging for its frozen foods range after three years of development. The packaging is made of unbleached and uncoated sustainable paper with an effective barrier against grease and moisture.
Ahlers said that it all relates to the brand DNA, which speaks to a more conscious consumer and affords the company a more premium price.
"It all has to be relevant [to the consumer]," he said. "And they have to be made to understand."
The price for the new plant-based product is still in development, but he expects there will be a price premium, roughly 20-30 percent above the traditional seafood product.
In January 2019, Ahlers also told IntraFish that the healthy and additive-free direction was firmly in the company's growth plan.
The future of seafood?
Whereas meat alternatives such as Beyond Burger have captured the flavor, while introducing a lot of additives, Ahlers envisions a different future for seafood alternatives.
"I think the most important thing is not to fake the taste of fish," he said, noting that he also expects this to be an increasingly relevant trend for the industry, but that success hinges on accepting the natural flavor that comes with plant-based food.
It took roughly a year of R&D to develop Frosta's new product, which is primarily made of white beans and cauliflower. It will be launched for wholesalers in April, with an expected launch for retailers to follow within 2020.
On the debate of what to call plant-based seafood, the exec said he understands the discussion but believes it should be second to producing a healthy and delicious product.
"It's more marketing, honestly," he said.
"From a political point of view, this might also be more relevant to seafood than meat, because you can always produce more meat, but not more fish, because of the quotas."
Who is supplying plant-based and lab-grown seafood?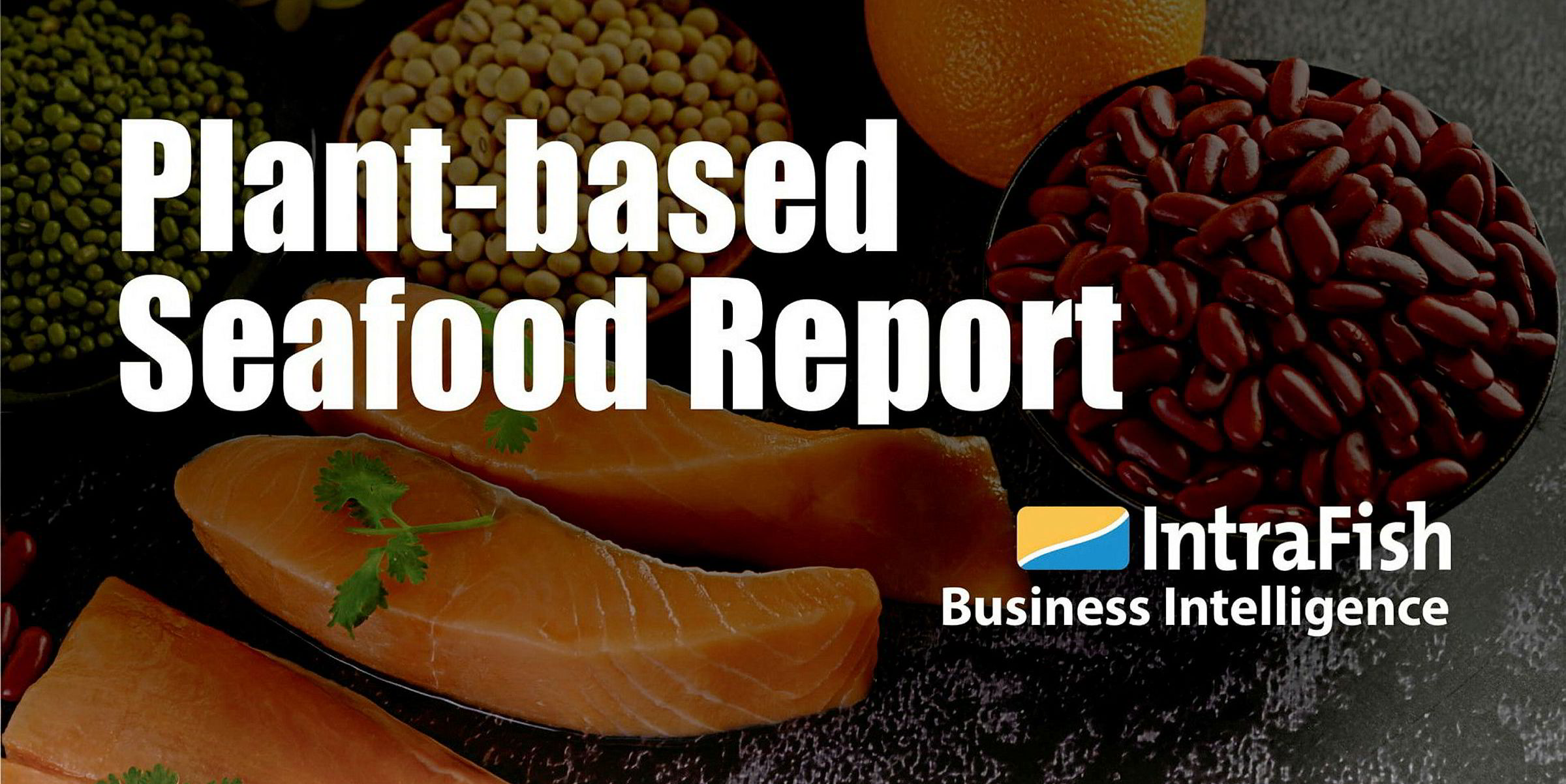 New IntraFish Business Intelligence report is out now: Plant-based seafood: The Threats and Opportunities. Get your FREE sample report today. Report delves into plant-based and cell-grown seafood alternatives, sectors which saw recent rapid growth as a protein source and as an ingredient for making protein-rich foods that mimic shrimp, fish and other seafood products. Reach out to us at Intelligence@IntraFish.com for more information.