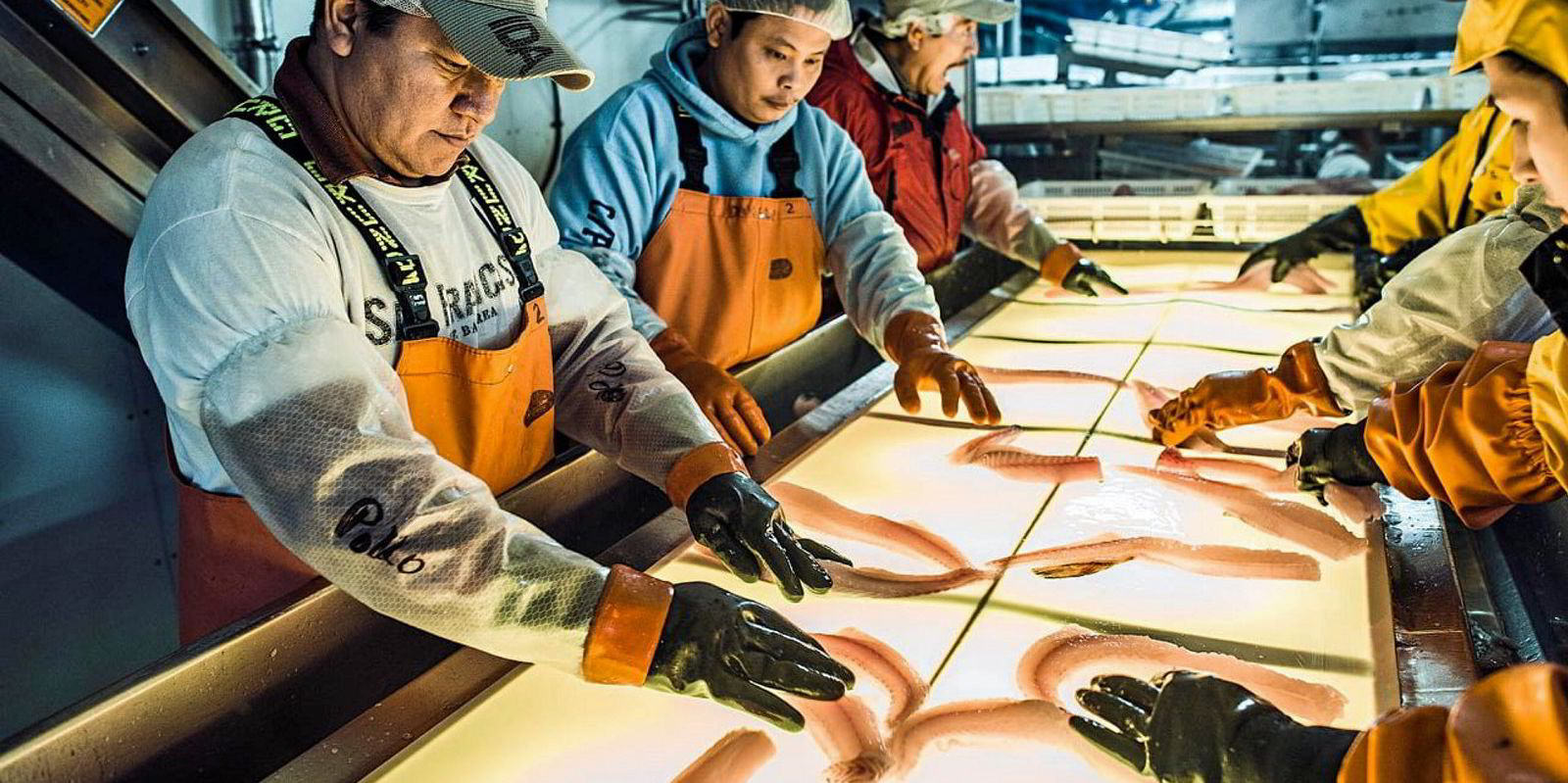 Alaska pollock processing workers aboard the Aleutian Spray Fisheries vessel Starbound. Disruptions in processing in the A season have companies shifting more production to serve deep-skin clients.
Photo: Aleutian Spray/Facebook
Alaska pollock deep-skin production ramps up as producers scramble to fill contracts
Deep-skin is a high-value Alaska pollock format that can take priority over other product forms during A season.
16 March 2021 0:18 GMT
Updated 

16 March 2021 13:03 GMT
Deep-skin Alaska pollock block production has ramped in recent weeks as producers scramble to fulfill high-priority contracts for the A