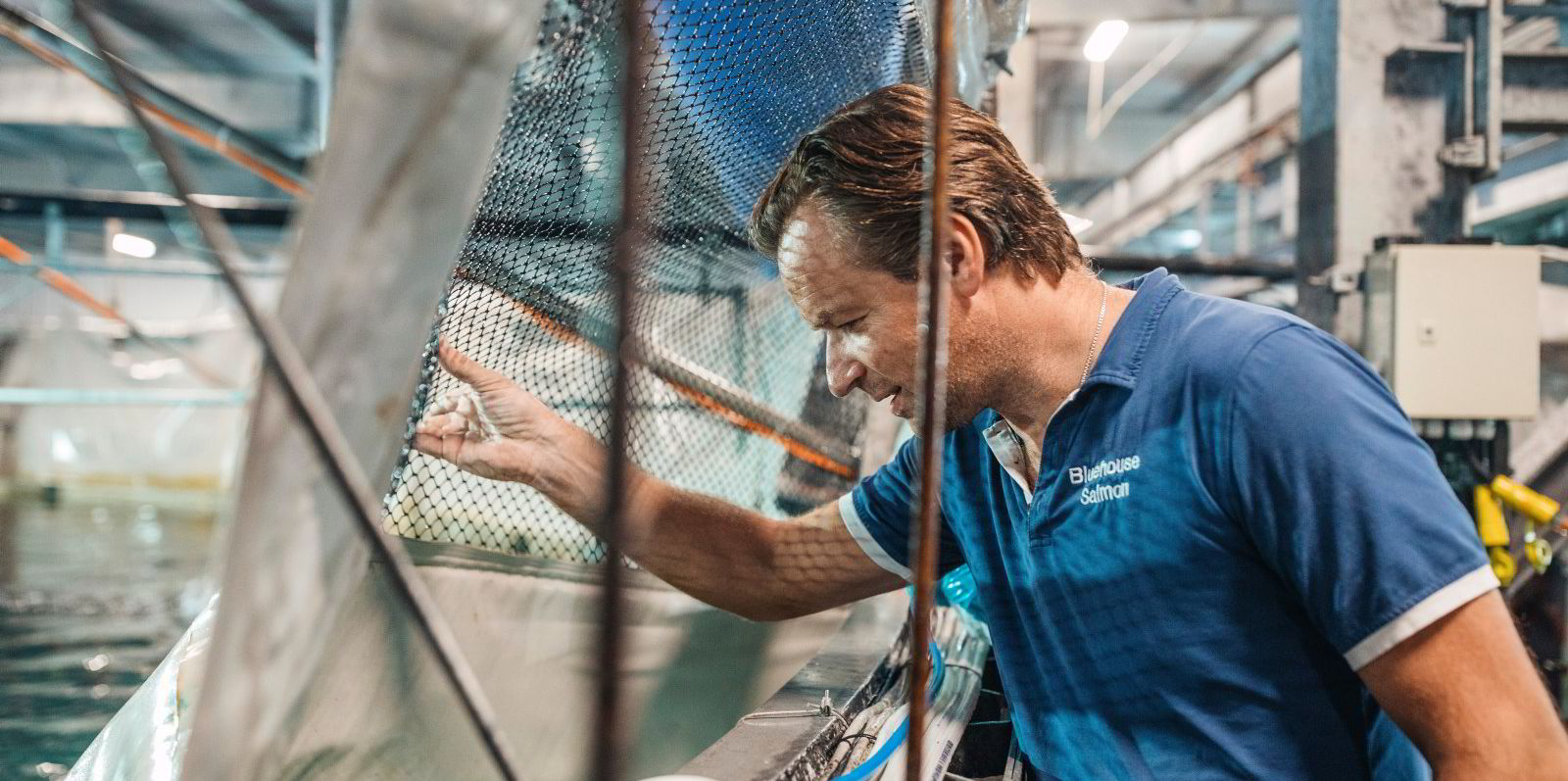 Atlantic Sapphire CEO Johan E. Andreassen checks on his fish in Florida.
Photo: Johannes Worsøe Berg
Norwegian tax authorities place lien on home of Atlantic Sapphire CEO
The executive's shareholdings in the land-based salmon farming giant have taken a $100 million plunge as the company faced a string of disasters over the year. Now he's battling Norwegian tax authorities.
13 October 2021 13:44 GMT
Updated 

13 October 2021 13:46 GMT
In 2019, the ultra-modern home of Johan