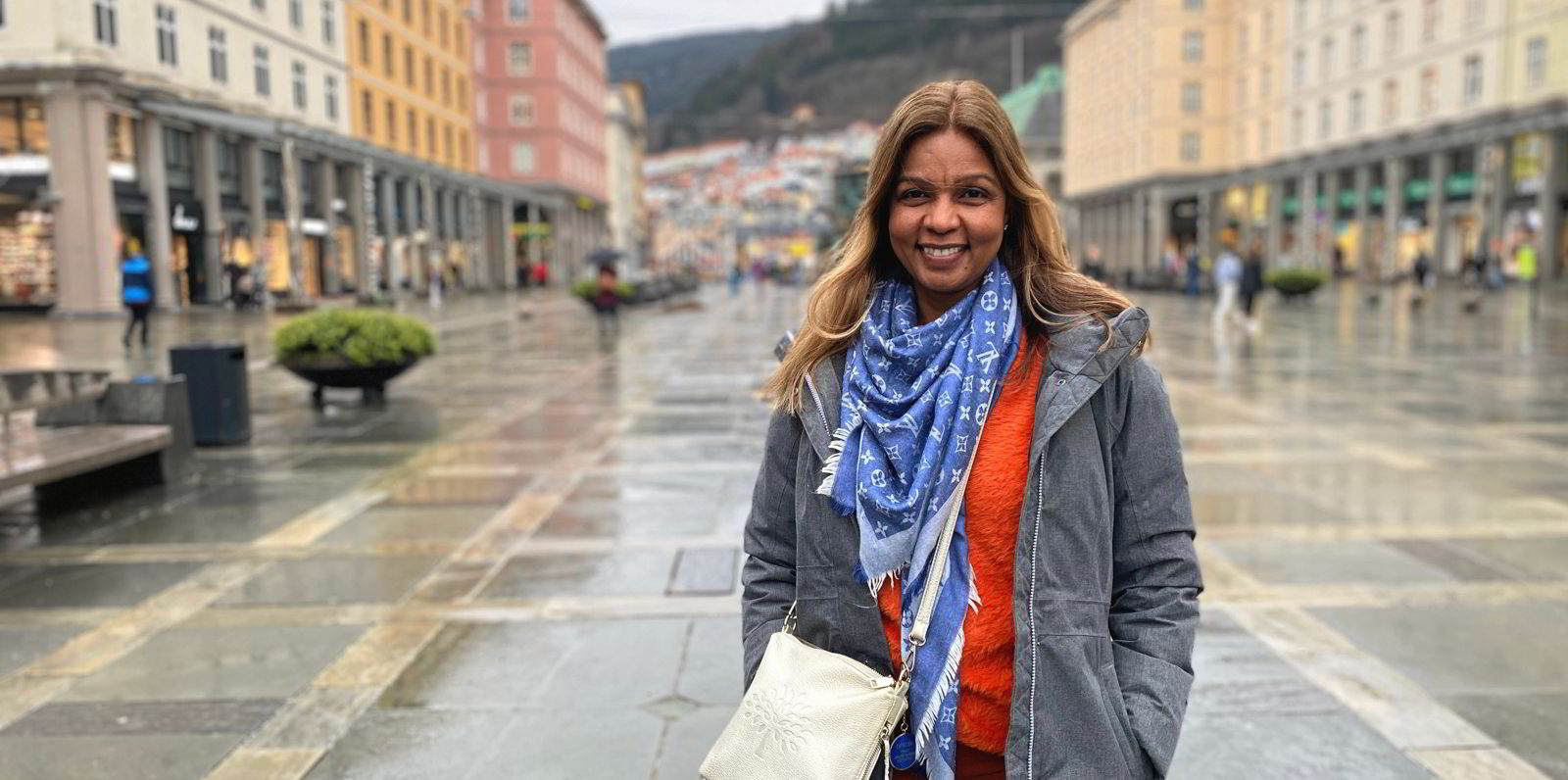 Kathleen Mathisen moved from Laerdal to Bergen when she was 19 years old. She has since been heavily involved in increasing knowledge about diversity and inclusion among the city's business community.
Photo: Marthe Njåstad
Grieg Seafood's HR director decided to answer one last email before leaving work. Just hours later, she'd be undergoing brain surgery.
Life took a dramatic turn for Kathleen Mathisen last fall. Here's the story of her recovery.
12 March 2021 23:04 GMT
Updated 

15 March 2021 17:38 GMT
When Kathleen Mathisen moved from a career in Norway's oil industry to join