Should alternative seafood products -- those made from plant material or grown from cells in a lab -- be allowed to exhibit at the Boston and Barcelona seafood shows?
Diversified Communications, organizer of the trade shows, says no. It wants to keep the purity of the shows intact.
It makes sense. The company has spent four decades building these events into world-class gatherings for global seafood producers and buyers. It likely wants to tread carefully toward anything that could dilute the clarity of the event's mission.
Much of the industry, I imagine, is in step with Diversified Communications.
For example, replying to a LinkedIn post of mine on the issue, Roger O'Brien, CEO of Santa Monica Seafood, wrote: "Lots of credit to Diversified for keeping the Boston Seafood Show to only seafood."
In 2018, Ocean Hugger, which makes Ahimi, a plant-based alternative to raw tuna, became the first alternative-seafood producer to ever exhibit at the show.
But in October 2019, in an about-face, Diversified Communications denied Atlantic Natural Foods' request to exhibit its plant-based tuna alternative 'Tuno" at the 2020 show on the basis that, as a matter of policy, the show is "restricted to seafood producers."
The company threatened legal action to gain admittance but in February 2020 backed off its threat.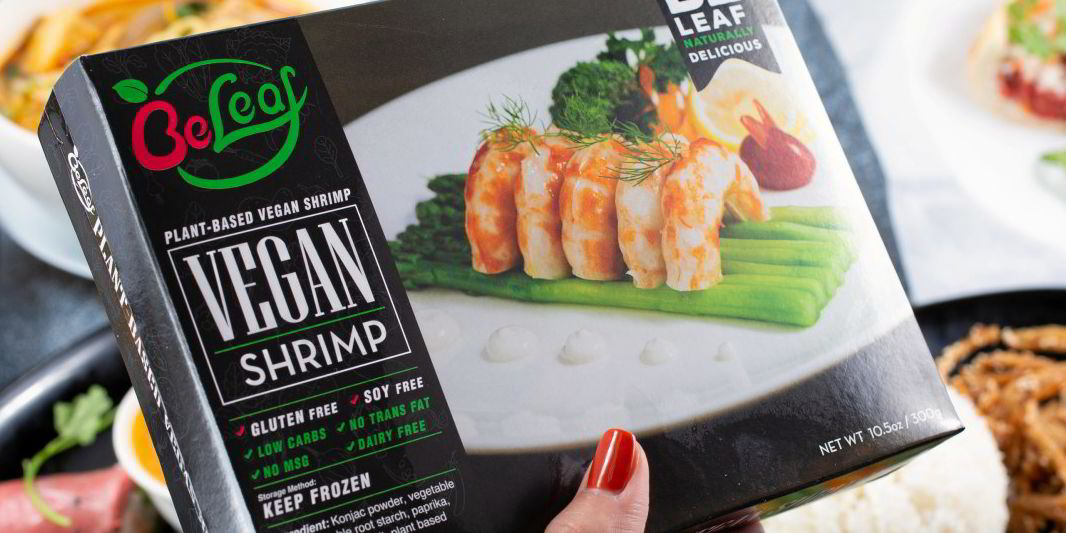 The 2020 and 2021 shows were ultimately canceled because of COVID, but during this hiatus the tiny little alternative-seafood industry of 2018 grew into a new $12 million (€10.5 million) retail and foodservice sales channel in the US alone.
In addition, cell-cultured seafood -- which employs a process through which cells of fish and shellfish are grown in a lab into an edible portion of seafood protein -- burst on the scene with lots of investment fueling its development.
These products are largely still in the pilot stage, but expectations are they will hit scale within the next decade. Will they be allowed into the fold?
Sales of alternative seafood products are miniscule compared with traditional seafood sales, but as the dairy industry learned, what was once small can become very large.
US sales of plant-based milk alternatives such as oak and almond drinks reached $2.5 billion (€2.2 billion) in 2020 and now account for around 15 percent of the retail milk market, according to the Good Food Institute.
The question of admitting these upstart seafood alternatives to the world's largest seafood trade events has another wrinkle to it: many of the show's long-time exhibitors such as Bumble Bee, Thai Union, Handy Seafood, Southwind Foods and others now either make their own alternative seafood products or partner with companies that do.
To my knowledge, these companies also will not be allowed to showcase their alternative seafood product lines. It would seem Diversified Communications, to remain consistent, would have to prohibit them from doing so.
The other side of the debate is that seafood alternatives represent an entire new sales channel for seafood, and will only grow and become more mainstream.
Monica Talbert, CEO of the Plant-Based Seafood Co., an offshoot of traditional seafood supplier the Van Cleve Seafood Co., said in a LinkedIn post Monday that buyers are attracted to alternative seafood.
"By denying plant-based seafood a seat at the table, you are denying buyers a chance to discover category options for their vegan, shellfish allergy suffering and flexitarian consumers who want a seafood experience without the sea animal."
It's probably safest to look to retail and restaurant buyers for the answer to the this dilemma. Most every major retailer, and seafood restaurants big and small sell plant-based meat alternatives these days -- in addition to a growing number of vegan options.
So if the buyers want alternative seafood, they will, indeed, seek it out. Already seafood-focused restaurant chain Long John Silver's has added plant-based seafood from Good Catch to its menu.
Will buyers find these products at the Boston or Brussels shows in the coming years, or will they be content to discover them at other food shows that cater to vegan food options or the broader food market?
I am more convinced than ever that alternative-seafood products will become part of the seafood universe, just as farmed seafood expanded the universe that was the once the sole domain of wild seafood.
Any comments, complaints or retaliatory rants, please feel free to email me at john.fiorillo@intrafish.com.
Keep an eye on the competition
Receive an Alert when we publish stories on your key buyers, suppliers and competitors.