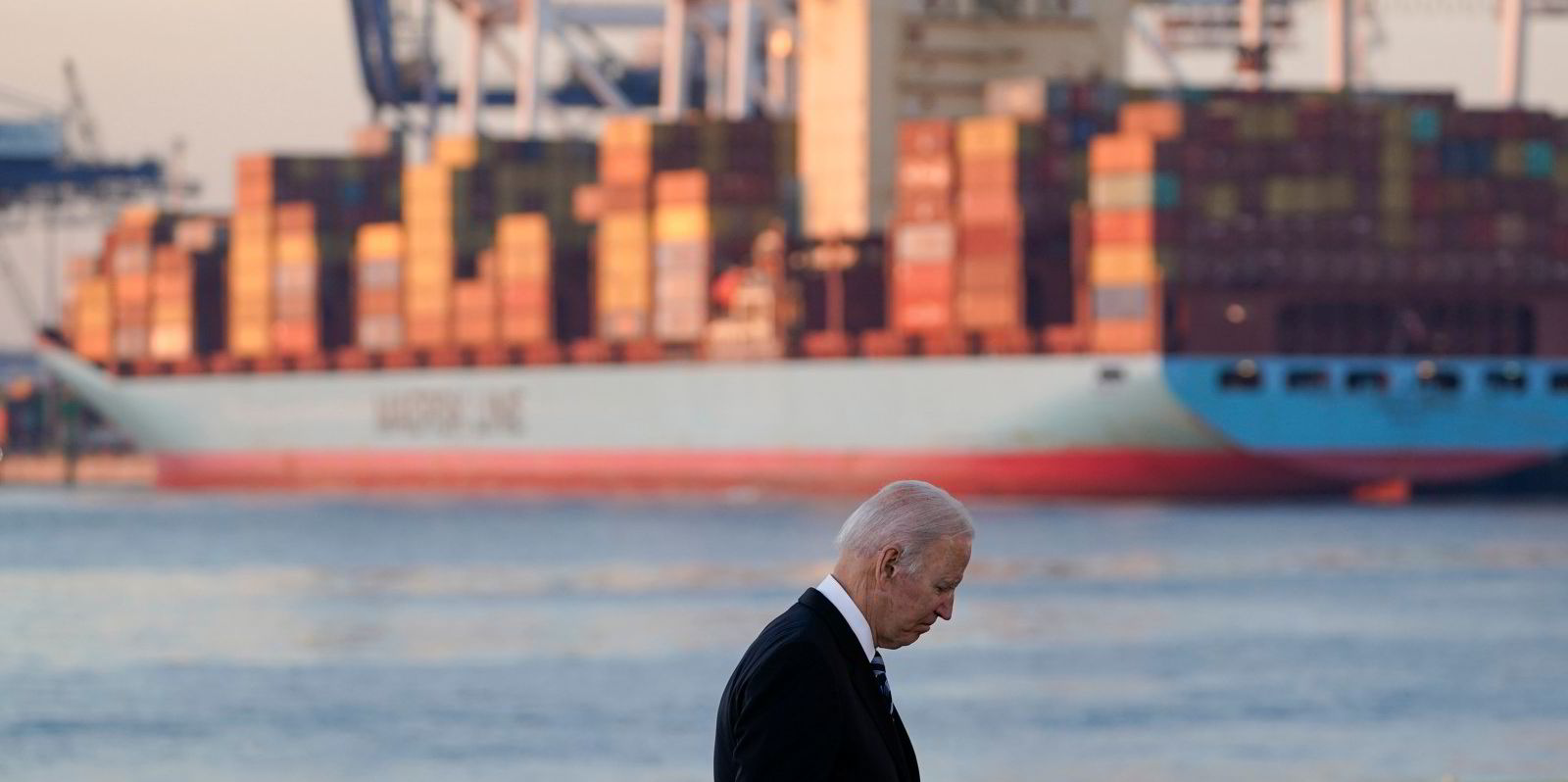 President Joe Biden departs after speaking during a visit at the Port of Baltimore on Nov. 10 to tout an infrastructure spending bill that he signed five days later.
Photo: Scanpix
Buckle up! The container clog may continue until consumer spending changes
It is not ports or ships that are behind the congestion in the box market. It is human behavior.
24 November 2021 19:32 GMT
Updated 

24 November 2021 19:51 GMT
The Christmas shopping season in the US does not traditionally begin until the day after Thanksgiving, but parents have already