Imitation may be the sincerest form of flattery, as the proverb says, but when it comes to plant-based seafood look-alikes, imitation is nothing but controversy.
The seafood industry does not find the continued growth of plant-based seafood alternatives, which the seafood industry says are intentionally masquerading as fish and shellfish to fool consumers, flattering in any way. Rather, it is outright fraud, say seafood producers.
The issue was thrust back into the spotlight last week when the National Fisheries Institute (NFI), the leading US seafood trade association, stepped up its call to stop plant-based seafood manufacturers from labeling their products as seafood and gaining an "unfair marketing advantage."
NFI President John Connelly, speaking at the Genuine Alaska Pollock Producers (GAPP) annual meeting, said the issue is among the most frustrating he has dealt with in the seafood industry over the past five years.
I certainly agree that transparent and accurate labeling is a must for any product, and for sure many companies dance that fine line of marketing and misleading messaging.
But let's take a look at the packaging of some of the mainstream plant-based seafood alternatives and see just how close they get to, or cross over, that line.
We can start with Gardein, an established retail brand of plant-based foods. This packaging -- which removes a vowel to make itself feel honest -- goes out of its way to imitate the packaging and presentation of frozen fish items, and does not do much to put "plant-based" front and center.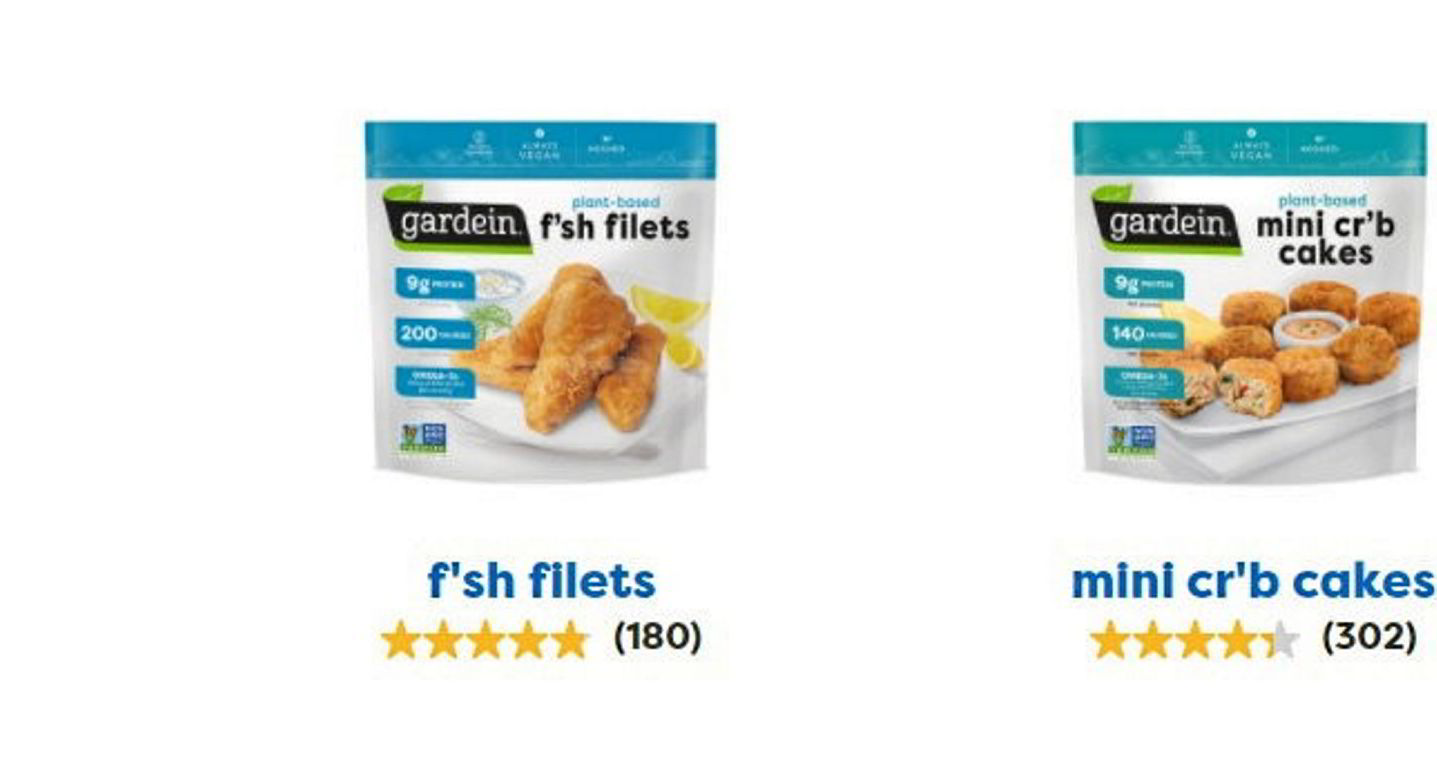 Gathered Foods, makers of Good Catch plant-based seafood products, has secured nearly $26.4 million (€22.2 million) in funding, and intends to "ramp up product innovation and dramatically increase" its products on the market. So how does it present itself to consumers?
I notice it makes "fish" and "crab" much more prominent and much easier to read than the cursive "plant-based," which almost looks like it was added as an afterthought. This looks intentionally misleading to me.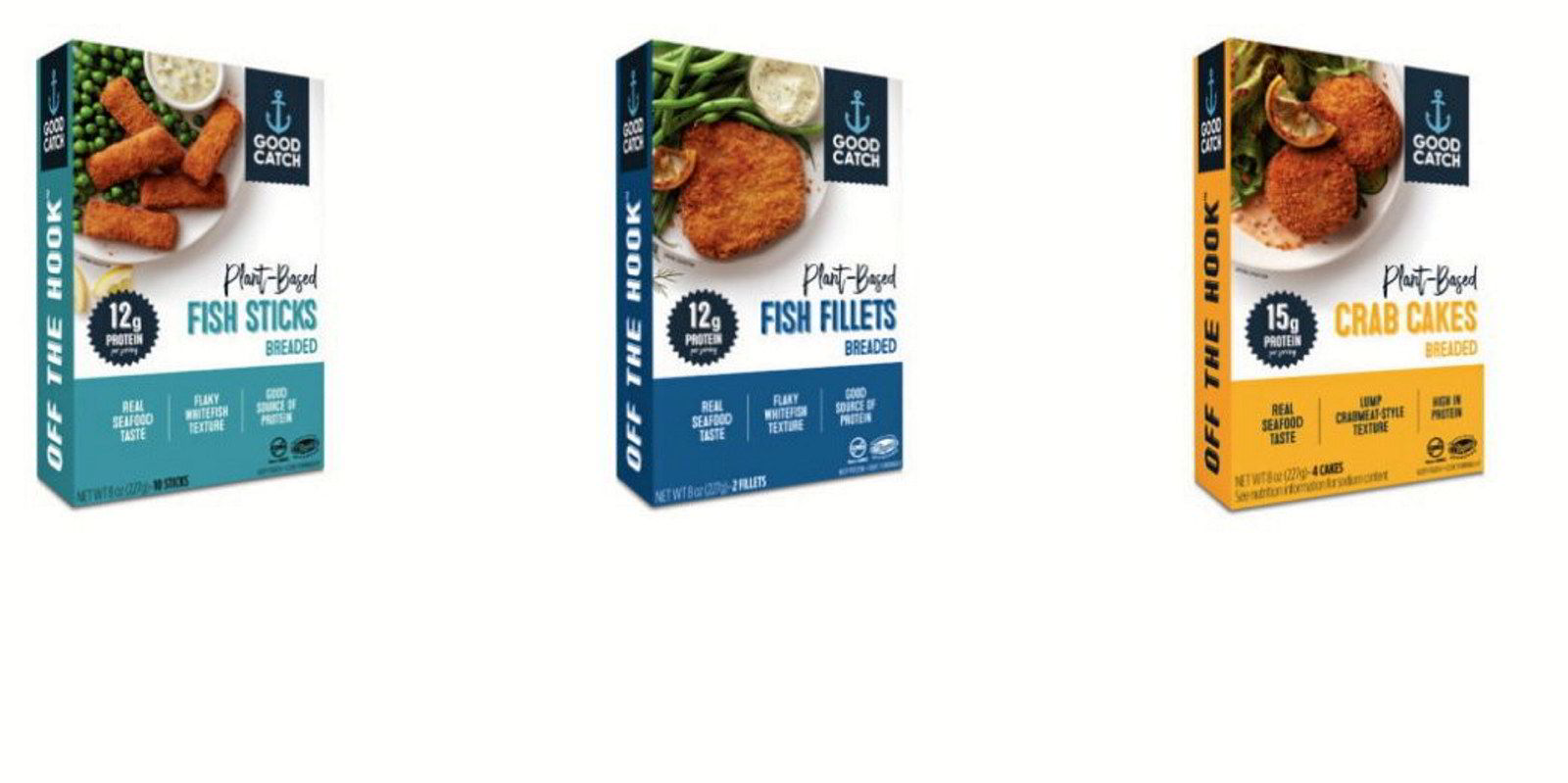 The Plant Based Seafood Co., which partnered with Microsoft-backed wholesale distributor Pod Foods as part of the firm's retail launch in the United States this year, has been one of the more successful at positioning itself as a category leader.
The company, a spin-off from Virginia-based Van Cleve Seafood, is in the midst of rolling out its new product range, which includes its Mind Blown Coconut Shrimp, Dusted Scallops and Dusted Shrimp.
It's packaging here seems a bit more honest. The seafood aspect is much more subtle, while the brand name and plant-based wording does more of the heavy lifting.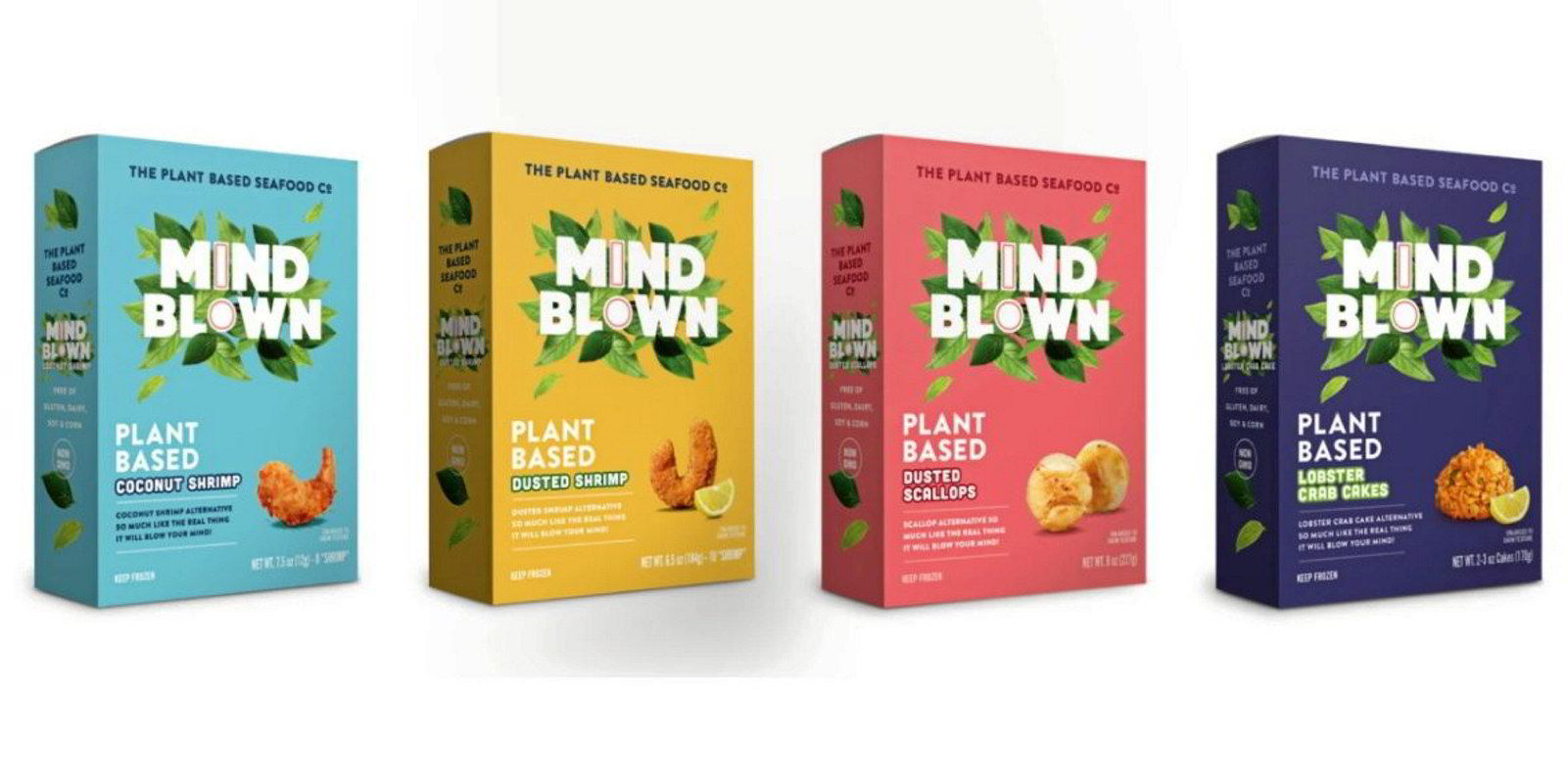 Nashville-based Atlantic Food, which just acquired plant-based seafood manufacturer Atlantic Natural Foods in a deal worth more than $30 million (€25.9 million), now has Tuno, a tuna substitute, in its portfolio.
Of all the packaging, this seems the most honest and to my mind avoids confusion.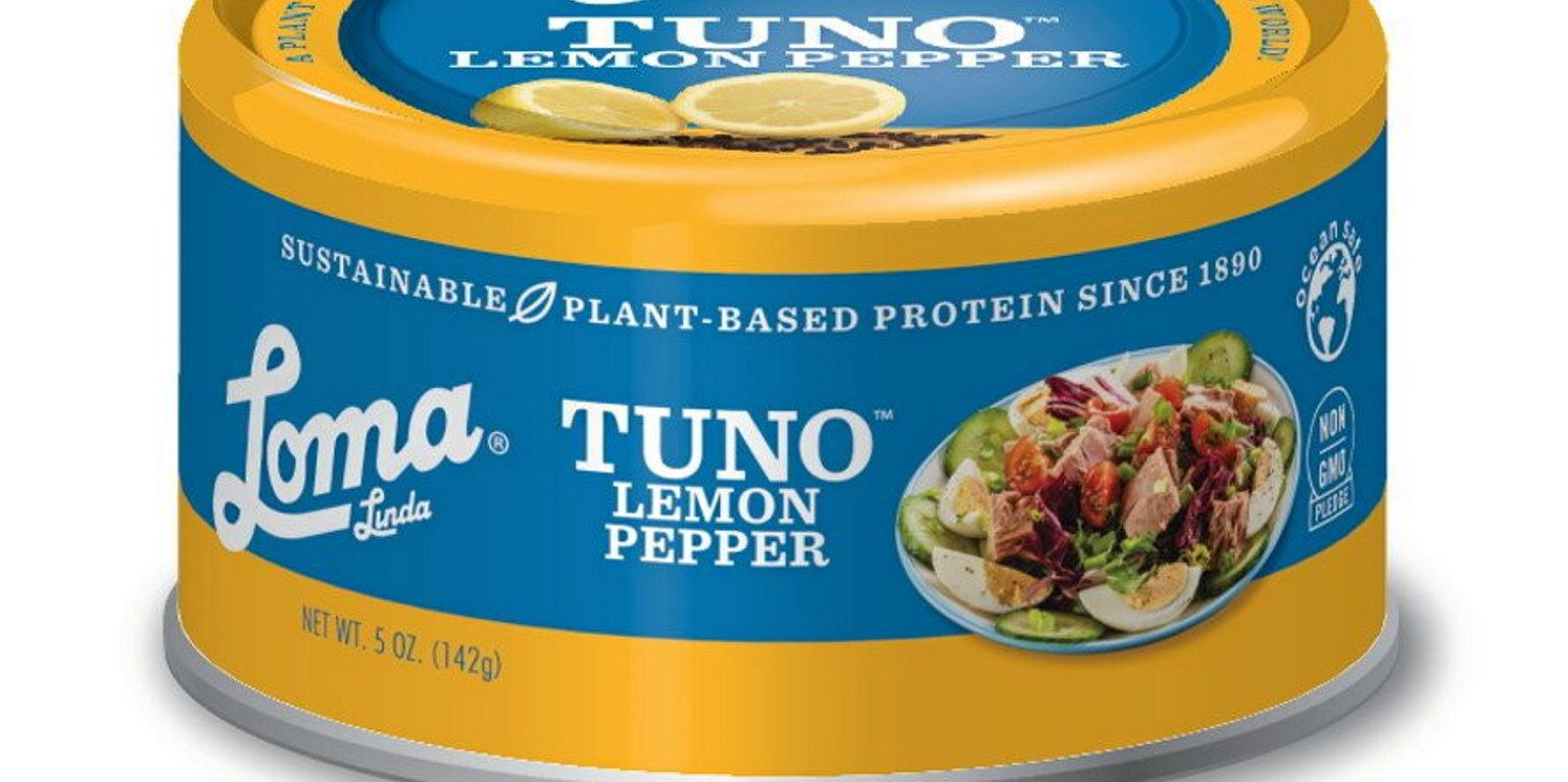 Last year, German frozen seafood group Frosta debuted its new plant-based seafood startup Fisch Vom Feld, which translates to "Fish From the Field."
The seafood alternative products, made from black root, jackfruit, cauliflower, beans, hemp flour and linseed oil, is sold in retailers including Rewe, Globus, Wasgau and Amazon Fresh. The brand currently has three variants: alternative fish sticks, fillets and battered fillets.
Here is how it markets its seafood alternative. Again, Frosta is far more transparent with what it's selling, making uber-clear that what it is selling is a vegetable-based product.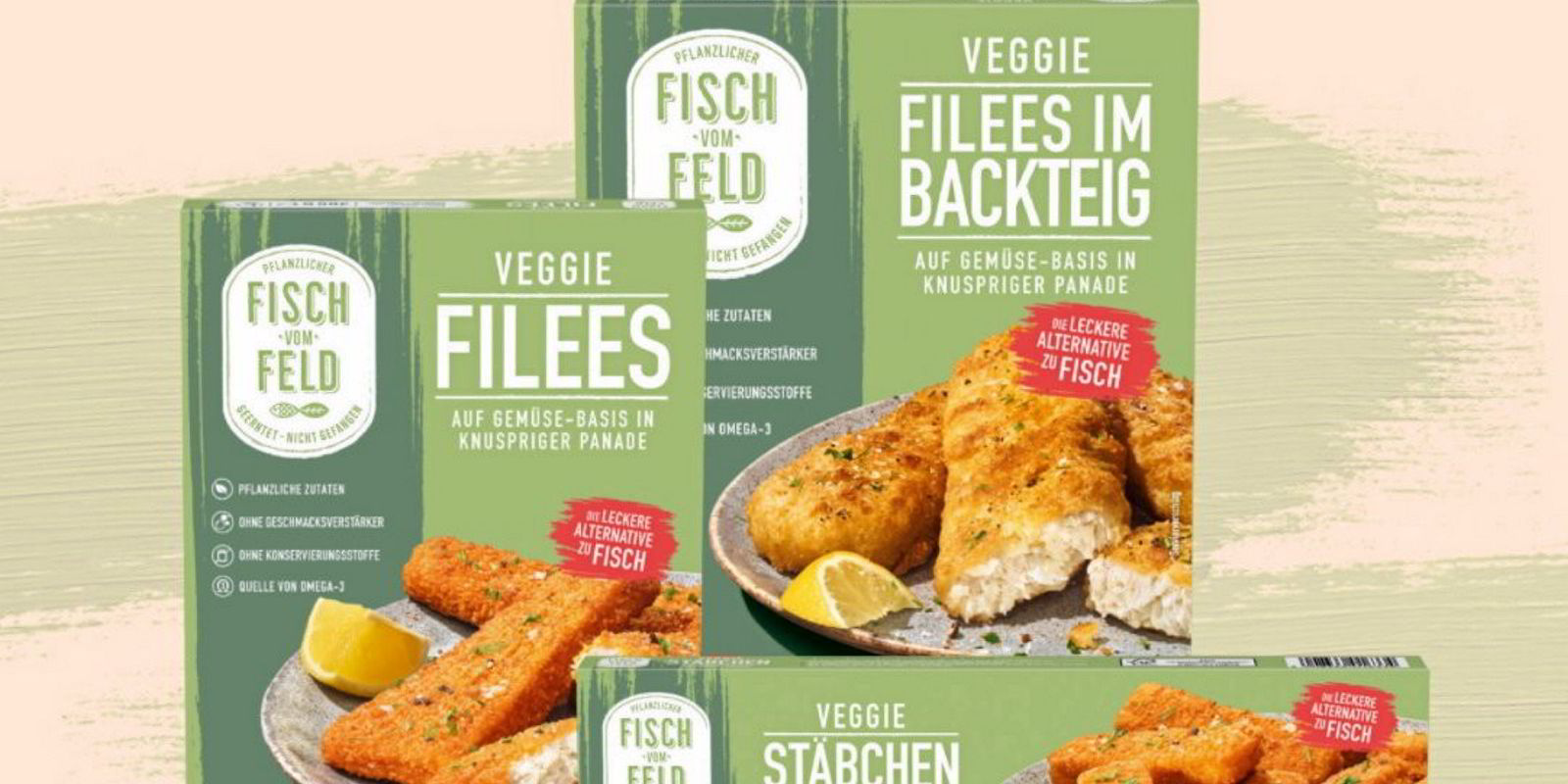 Novish, the Netherlands-based producer of plant-based seafood alternatives, has the clarity built right into the name: it literally translates as "no fish."
Founded in 2019 by Maiko van der Meer, the former top executive at Dutch shrimp giant Klaas Puul and Mowi Consumer Products, the packaging makes a clear effort to be transparent, which is in-line with Van der Meer's view that plant-based seafood is "a complementary product, and will lift the entire category with new consumers."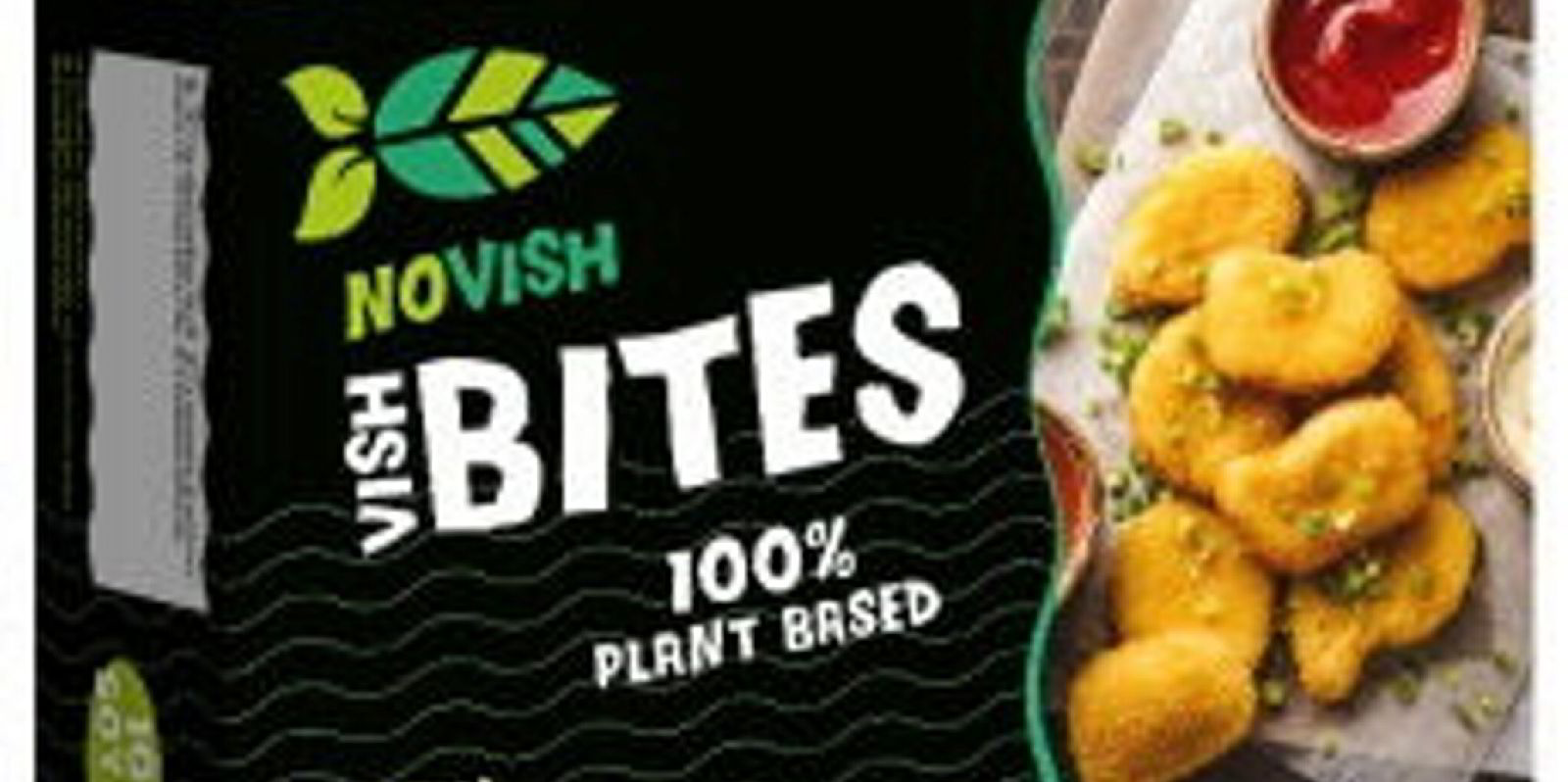 Looking at the packaging examples above, it is clear that there is little to no consistency, and NFI's call for some labeling standards, in part, is designed to establish consistent messaging on these products.
However, I don't see how a consumer could be confused by this packaging, not to mention that most of these products aren't located alongside traditional seafood products in most grocery stores.
And let's keep in mind how niche the plant-based seafood segment is.
Sales in the United States of plant-based seafood in 2020 were $12 million (€10.3 million), tiny in comparison to the more than $100 billion (€86.3 billion) of seafood sold in the United States annually.
Plant-based seafood has a long, long way to go before I would consider it a threat to real seafood.
But while the labeling issue shows no signs of going away, neither does the plant-based food revolution -- and the industry needs a plan.
Any comments, complaints or retaliatory rants, please feel free to email me at john.fiorillo@intrafish.com.
Plant-based Seafood: The Threats and Opportunities
Learn more about the growing alternative seafood sector with our comprehensive report into top plant-based and lab-grown seafood suppliers as well as the risks and opportunities associated with the sector.