Grimsby-based Young's Seafood, the UK's largest seafood processor, is launching a new fish finger line at retail giant Asda, supported by a significant brand refresh and a major promotional campaign.
The new range, which launches this week, includes primarily cod and haddock-based products, all 100-percent fillet.
In announcing the launch, Young's said the new line of 300-gram and 900-gram packs bucks the "shrinkflation" trend -- a classic manufacturing technique of reducing packaging sizes in times of raw material price rises.
The move comes despite record prices for cod and haddock, as well as supply-chain pressure on Young's and other frozen fish manufacturers facing new restrictions on Russian whitefish imports into the UK.
The launch will be supported with significant integrated marketing and promotional activity, including shopper marketing and point-of-sale instore and a paid and organic digital campaign. This will be combined with price promotions to drive product trial and raise awareness of the brand repositioning among new and existing shoppers, the company said.
Asda has over 600 stores across the United Kingdom, around half of which are "superstore" concepts. It also has smaller convenience-size markets.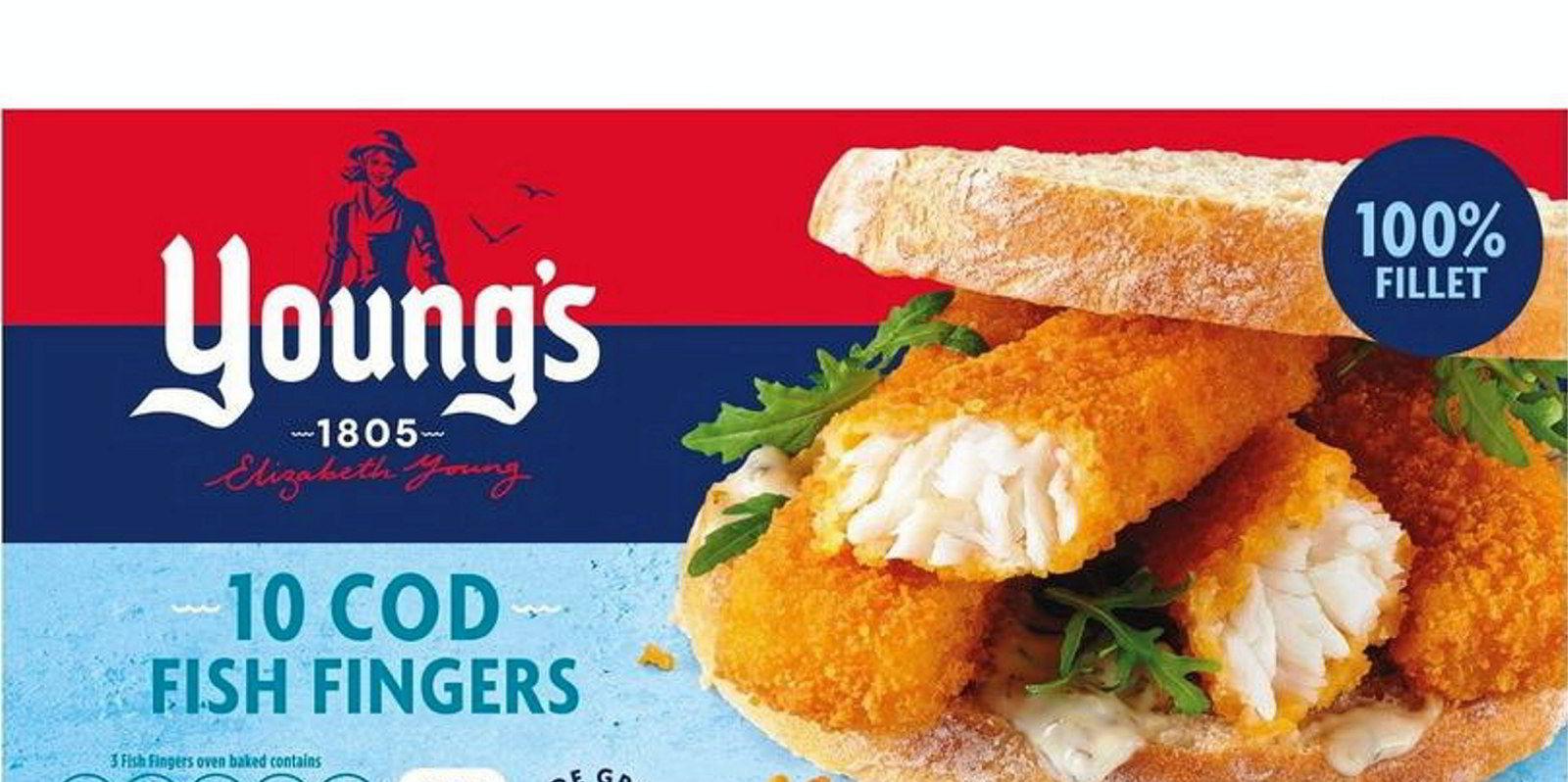 Female purchasing power
The rebrand, which drops the iconic Grimsby Dock Tower from the packaging to highlight the role of Elizabeth Young in the founding of the company, comes at a time when many companies are recognizing the importance of female purchasing power.
Paul Craft, chief commercial officer for Sofina Europe, called Elizabeth Young an early "female entrepreneur" in the UK fishing industry and a "powerful, inspiring" part of the Young's brand.
The move follows Canadian group Sofina Foods acquisition of Young's Seafood parent Eight Fifty last year, which brought the company under Canadian ownership.
Young's which had struggled in recent years under the weight of high debt and margin pressure from both retailers and raw material suppliers, returned to the black in January this year.