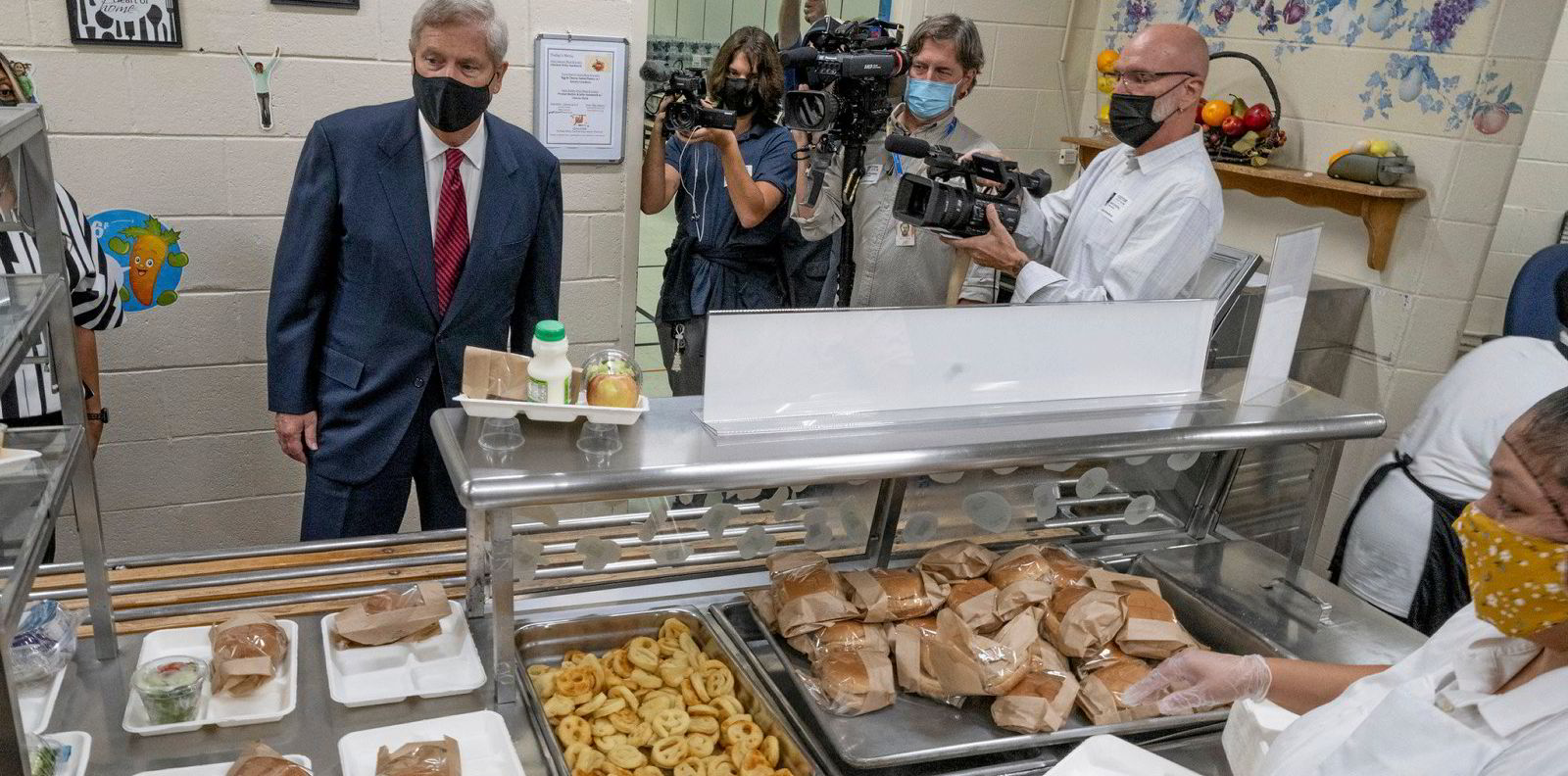 Agriculture Secretary Tom Vilsack tours Riverdale Elementary School, a Prince George's County public school, during lunch service on Tuesday, October 12, 2021. He talks with parents, school officials and nutrition professionals about the critical role strong in-school nutrition programs play in ensuring children receive nutritious meals.
Photo: USDA photo by Tom Witham
US government seeks fresh bids for catfish, salmon and Alaska pollock as school lunchrooms struggle
The USDA has been struggling to provide school lunchrooms with enough food to ensure a reliable source of nutrition for children throughout the school day.
10 November 2021 22:36 GMT
Updated 

10 November 2021 22:36 GMT
The US Department of Agriculture (USDA) released a bid solicitation