US crab suppliers remain mixed on their ability to fill supply gaps or provide alternatives for buyers feeling the pain from sanctions on Russia seafood imports.
Suppliers have little crab to offer to a market that over the last two years has been experiencing unprecedented demand.
Alaska Bering Sea Crabbers Executive Director Jamie Goen told IntraFish her group is tracking the fast-moving situation best it can.
"The markets are unstable and changing quite a bit right now. Nobody is sure how all of this is going to play out."
Goen said her trade association, which represents Alaska harvesters of Bering Sea king, snow and tanner crab, is focused on simply having a king crab fishery next year.
Global fisheries news, right in your inbox
Stay ahead of global fisheries news and trends with our free email, sent twice a week.
The Bristol Bay red king crab fishery was canceled last September when the Alaska Department of Fish and Game (ADF&G) determined the Bristol Bay red king crab biomass was below the necessary threshold for opening a fishery in the 2021-2022 season.
"We closed for the first time in 25 years," she said, adding the move has put several Alaska crab fishermen in dire financial straits, with "people selling their boats and homes."
The Alaska king crab harvest is one of the most lucrative fisheries in the state. Goen estimates the closure resulted in a loss over $200 million (€181.6 million) worth of harvest.
With even more pressure now on the king crab supply, Goen is hopeful the North Pacific Fishery Management Council will focus on how to help the fishery rebound.
"I don't feel like we're getting support to take actions now to bring back this stock," she added.
Other crab stocks are also under pressure. Last October, ADF&G set the 2022 snow crab harvest at the lowest level in more than 40 years. The reduction was made to protect populations that appear to have crashed during a period of higher temperatures in the Bering Sea, reported the Anchorage Daily News.
An executive with one of the largest snow crab harvesters in Alaska told IntraFish that product was already committed to US buyers, with little inventory left for new customers seeking crab alternatives.
The shortage of king and snow crab has pushed some companies to procure alternatives.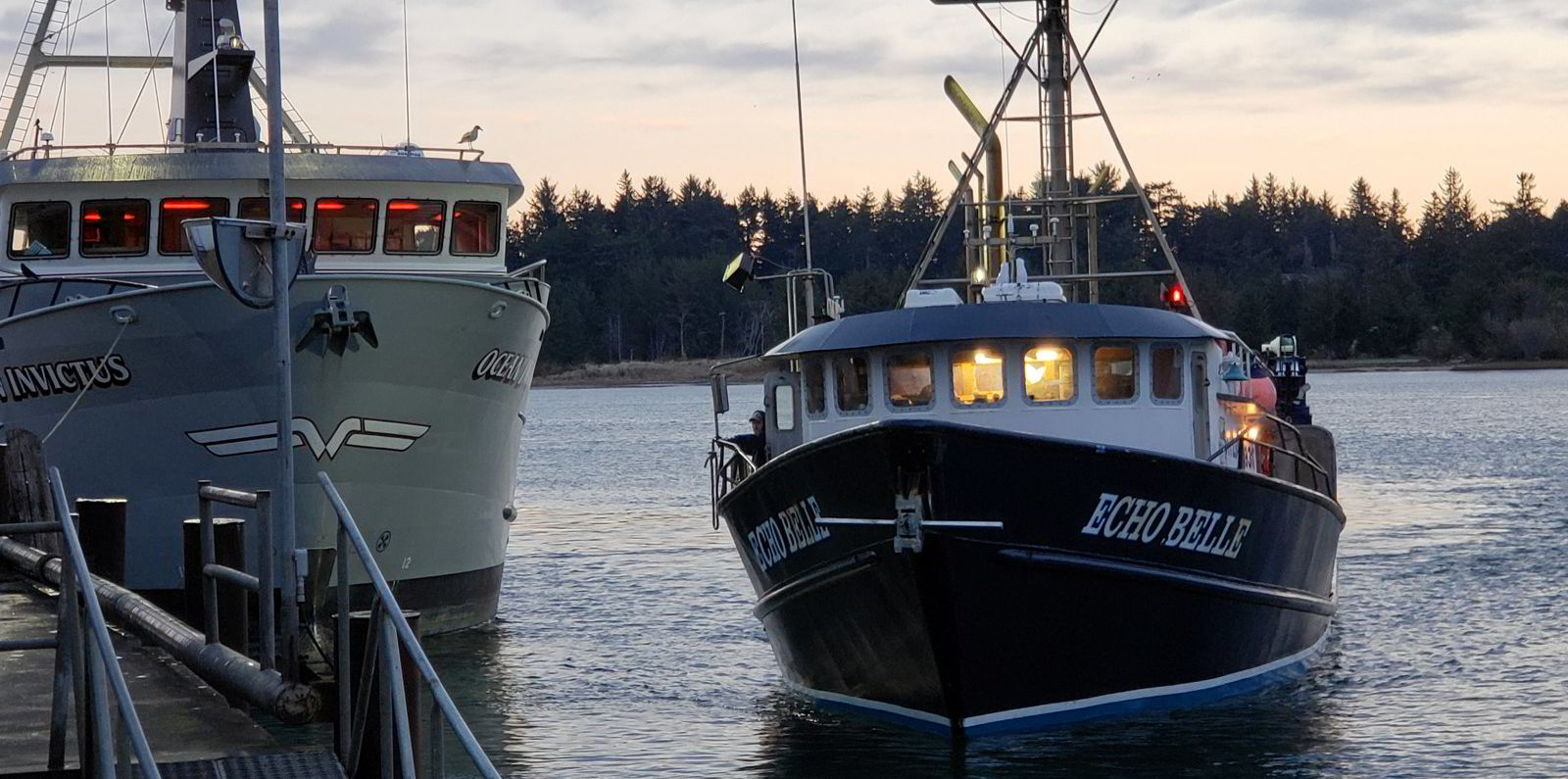 David Lancaster, CEO of Massachusetts-based Stavis Seafood, told IntraFish the company has stopped sourcing king crab from Russia and is instead using other species such as Dungeness crab from the United States and Canada.
Demand for Dungeness crab is so high, in fact, Oregon, where a large percentage of the shellfish is caught, is seeing record-breaking ex-vessel revenue of $86.5 million (€78.5 million), with 16.6 million pounds of Dungeness landed, according to the Oregon Dungeness Crab Commission.
That amount is slightly less than average of about 17 million pounds per season for the state fishery, the Oregon Dungeness Crab Commission's Tim Novotny told IntraFish.
"The demand is just only going to increase," Hugh Link, executive director of the Oregon Dungeness Crab Commission, told IntraFish.
Oregon harvests around 80 percent of catch in the first eight weeks of the season, which begins in December and runs through August.
High demand for crab from Washington state has also driven up Dungeness prices.
"We're headed for the highest-valued season we've ever seen," Dan Ayres, Washington Department of Fish and Wildlife's Coastal Shellfish Manager, told IntraFish.
The state has landed over 14 million pounds of the crab, with an ex-vessel value over $80 million (€72.8 million), he said.
In California landings as of March 21 totaled over 9.9 million, with an ex-vessel value of nearly $52 million (€47.3 million).
Landings of Dungeness crab harvests in the fisheries off California, Oregon and Washington have ranged from 8 million to 54 million pounds over the past 50 seasons, peaking approximately every 10 years, according to the Pacific States Marine Fisheries Commission.
The crab caught in those states is mostly sold domestically, but current catch volumes are insufficient to fill the needs of every buyer scrambling to replace crab they were previously getting from Russia or Alaska.
Additionally, Dungeness crab is much smaller than king and opilio and yields significantly less meat.
Stronger import regulations
The question remains whether a ban on Russia seafood imports set to be enforced in June will be able to prohibit all Russian-origin crab from making its way into the United States.
Crab imported from Russia is required to display country of origin labeling. An exception in the US Country of Origin Labeling law, however, allows for cooked crab sold at fish counters or in chilled cases to be sold without identifying the country from which it originated.
Through its chilled-seafood case, retail giant Costco sells cooked king crab that originates in Russia, but the exception in the labeling law allows for that product to be sold without displaying the country of origin on the package.
Cooked crab sold prepackaged by the manufacturer, however, must display the country of origin on the package.
Which is why the 10-pound boxes of Arctic Seafood brand frozen king crab sold in Costco's freezer section are labeled as a product of Russia. The product is processed in the United States by Seattle-based Orca Bay Foods.
Goen pointed to two pieces of legislation in particular she thinks will help address labeling issues for imported crab.
The first is the United States Innovation and Competition Act of 2021, which in its broad range of provisions specifically would require country-of-origin labeling for cooked king and Tanner crab.
That bill has already passed in the US Senate. In the US House, a separate measure known as the America COMPETES Act would expand the National Oceanic and Atmospheric Administration's (NOAA) Seafood Import Monitoring Program (SIMP) to all seafood species.
Right now, SIMP applies to only 13 seafood species, including king crab, according to NOAA.
Goen said the measures are "an important step in improved traceability and consumer awareness."