Swedish plant-based seafood startup Hooked recently launched its alternative tuna product Toonish in the Swedish market, and fresh off that success, the company is planning to launch a salmon product internationally next year.
Tuna is a good way to enter the market, but salmon could be the real breakthrough, Hooked Chief Marketing Officer Monika Werthen told IntraFish.
The Stockholm-based company is young, but gaining momentum: the group recently raised €3.8 million ($4.4 million) from Swedish venture capital firm Brightly Ventures, German-based Oyster Bay Venture Capital and Swedish pop artist Danny Saucedo, the proceeds of which will go towards marketing, product development and recruitment.
Tuna is a well-known product and is technically simple to develop, making it a good product to launch with, Werthen said. The company has its product in Swedish retailers, including Coop, Citygross, Mathem and some ICA stores, and is working on increasing its distribution in the foodservice segment.
However, the larger salmon market is more versatile and could have a significant market impact, she said. Werthen declined to disclose which countries and retailers it aims to target for its international salmon plans.
Salmon's high-protein ratio and omega-3 content make the product more challenging to develop, Werthen conceded.
The cohesion challenge
The alternative seafood and meat sectors have not yet found a way to produce fillet-like pieces of protein. "No one has cracked the code on that yet," Werthen said.
As a result, Hook's first salmon product will be in a shredded format.
The plant-based meat sector has managed to grow rapidly during the last few years, and companies such as US-based Beyond Meat and Impossible Foods, UK-based Quorn and Sweden-based Oumph have gone from startups to global phenomenons.
Yet, plant-based meat only makes up 2 percent of the total meat sector and plant-based seafood accounts for an even smaller part of that. That means significant headroom to grow, Werthen said.
Year to date, $116 million (€99.5 million) has been raised globally by alternative seafood companies, which already surpasses the total investment of $26 million (€22.3 million) last year. Seafood will be the fastest-growing category of animal protein over the next decade, according to the Good Food Institute (GFI).
To tackle the market, a slew of new companies are popping up, putting Hooked in a competitive space. Aside from traditional seafood, rivals for market share include some of Quorn's product range, Dutch sushi alternative Zeastar, Nestle's new plant-based shrimp Vrimp and Dutch startup Monkeys by the Sea brand, just to name a few European companies.
Globally, the numbers grow even more rapidly, with some companies -- such as plant-based shrimp supplier New Wave Foods -- having major backers such as meat giant Tyson.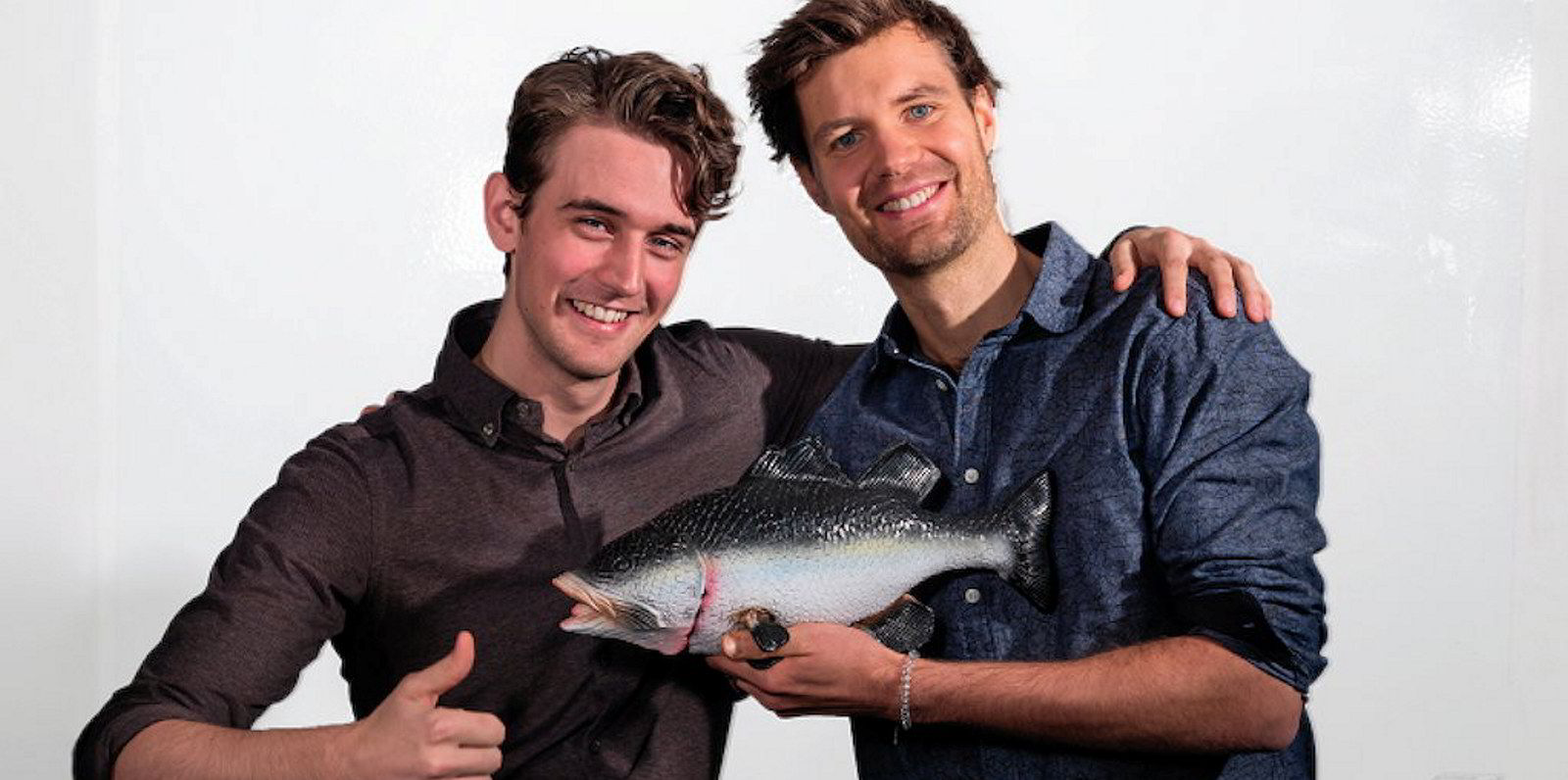 A race to lower carbon dioxide emissions
Hooked wants to move the discussion on ocean health, overfishing and seafood regulations higher up on governments' agendas.
"We need to have a bigger discussion about the planet's health, and a bigger focus on plant-based food is one step closer a more sustainable way of living," Werthen said.
A kilo of the company's Toonish product produces around 2.7 kilos of carbon dioxide (CO₂) emissions, Werthen said. The calculations are based on data from Beyond Burger, Quorn and Oumph, which all use similar ingredients and processes.
By comparison, Norwegian salmon produces 7 kilos of CO₂ per kilo of salmon before reaching its destination, Atli Gregersen, CEO of Faroese salmon farmer Hiddenfjord, which is making a major shift away from airfreight, told IntraFish earlier this month.
Flying salmon from Norway to the US East Coast adds another 7 kilos of carbon dioxide, and flying salmon to Asia, emissions can reach as much as 15-20 kilos of CO₂ emissions per kilo of salmon, Gregersen said.
Reduction, not deletion
Werthen said that despite competing against seafood in the marketplace and targeting plant-based foods' inherent sustainability advantages, Hooked is not interested in stopping consumers from eating fish entirely, but rather to reduce consumption significantly.
"Fish is an important food group for many people," she said. "But consumers need to be able to make informed choices and have good plant-based options."
Hooked turned over just SEK 260,000 (€25,900/$30,200) last year and expects to reach SEK 1 million (€99,779/$116,349) turnover in 2021. It's a small figure, but the company aims to increase its turnover tenfold by end of 2022. Management cannot yet disclose when it aims to break even.
Hooked plans to raise a Series-A financing round during the summer of 2022. Werthen could not comment further on the pending round's size or stake offer. The company aims to re-invest all proceed and has no exit plans to date, she said.
Keep an eye on Plant-Based Seafood
New Alerts let you follow news that matters most to your business.