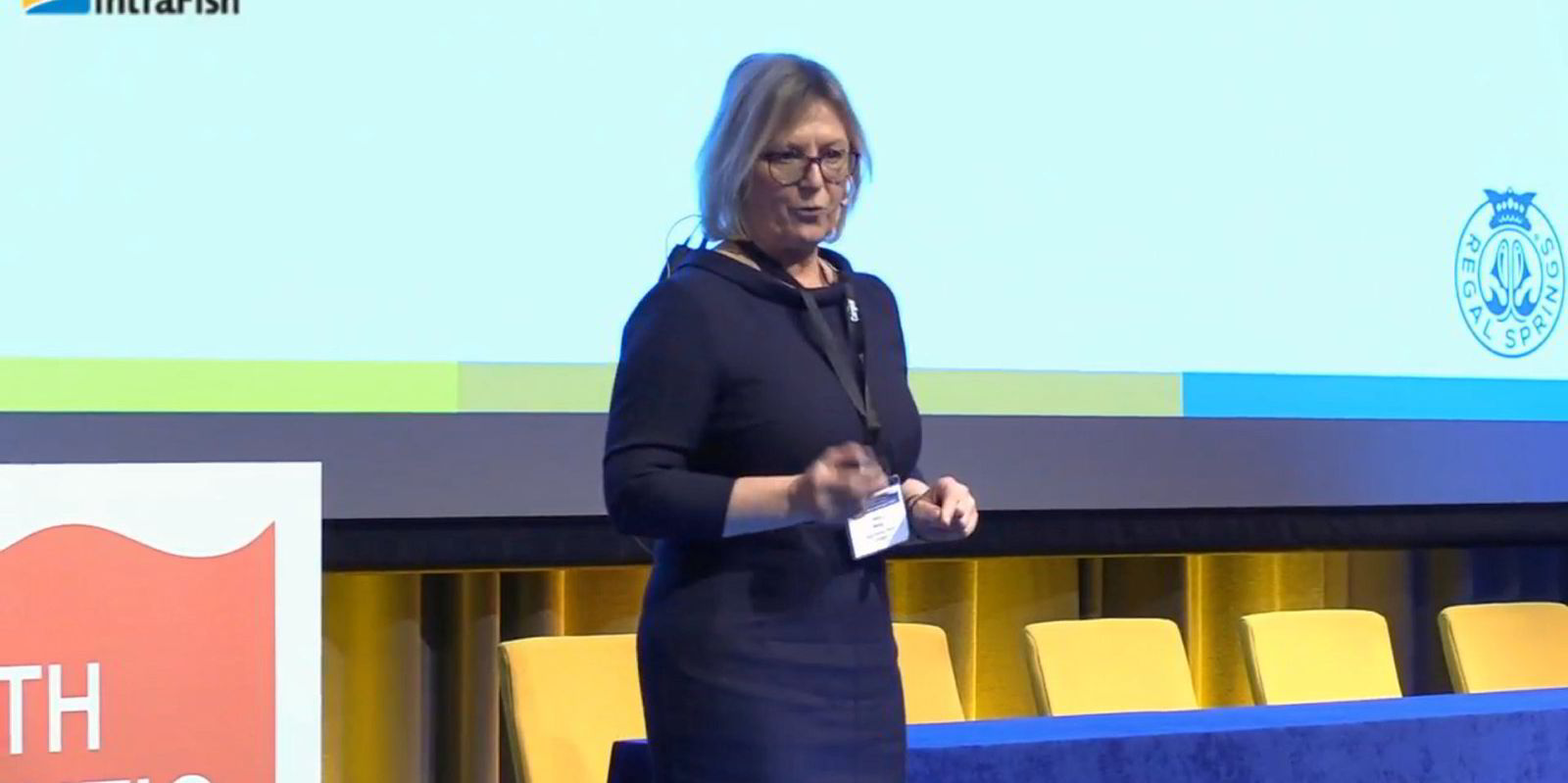 'We will never be a cheap fish.' Regal Springs Europe Managing Director Petra Weigl says tilapia needs a different approach based on sustainability.
Photo: Stig Coucheron/IntraFish
Has Regal Springs finally cracked the code to the European tilapia market?
The tilapia giant is finding the region needs a different approach -- and that consumers are willing to pay for products with the right attributes.
1 September 2021 6:16 GMT
Updated 

1 September 2021 12:31 GMT
Tilapia giant Regal Springs is continuing to take the tack of positioning its