Seafood processors in Grimsby are returning with full force as foodservice businesses, especially fish and chip restaurants, start to get back on track following coronavirus-mandated lockdowns, according to Simon Dwyer, a spokesperson for the Seafood Grimsby & Humber cluster and secretariat at the town's Fish Merchants' Association (FMA).
The past few months in Grimsby have been "a tale of two cities," Dwyer said, with processors experiencing different fortunes depending on their business models.
Big players such as Young's, Morrisons, New England, and Flatfish all have retail customers so were "flat out" during the lockdown with demand surging, and they were able to make their facilities safe overnight to continue production.
However, most smaller or medium-sized fresh fish processors, who mainly operate in the foodservice and fish and chips space, had to close during the period.
"Foodservice disappeared and companies had to furlough staff and make use of government loans to stay afloat," Dwyer said.
'Eat out to help out'
Today, though, "slowly but surely things are starting to trickle back, in particular at fish and chip shops."
And the UK government's "Eat Out to Help Out" program has had a lot to do with reviving the industry during August, said Dwyer.
The scheme – which ran every Monday, Tuesday and Wednesday between Aug. 3 and Aug. 31 -- offered consumers a 50 percent discount on food and non-alcoholic drinks consumed at restaurants, up to a maximum of a £10 ($13.30/€11.25) discount per diner.
"The offer had really good impact this month, and things are pretty much back to normal," said Dwyer.
There are around 60 processors in Grimsby, accounting for around 5,000 jobs, and "it has been like Christmas in August," he said.
"Walking around the town you can see the forklifts busy unloading and packing as processing activities ramp up."
No permanent casualties
What's more, according to Dwyer, all these processors managed to survive through the lockdown, and "there were no casualties."
Smaller processors made it through by making use of an online presence and making deliveries of fresh fish across the country.
"For some of these guys with access to wheels or couriers, business actually increased. They were flying."
The FMA has a website called Grimsbyfishnearyou.co.uk, where consumers are able to find a mobile fishmonger delivering to their area.
"The site had around 20 hits a day pre-lockdown; it had more than 400 hits a day after lockdown," said Dwyer.
"There were around 60 vans a week heading out across the UK from Grimsby for people trying to get hold of fish."
The industry is now "coming back with a vengeance," said Dwyer, and some processors are even hiring fish filleters to keep up with the demand.
"So touch wood, all in all, the industry is in a good place, and it is good news for everyone."
Made Great in Grimsby
In addition the FMA recently secured trademark protection for its "Made Great in Grimsby" marketing brand, which it hopes will create awareness and promote the scale of the processing sector in Grimsby.
Launched officially in October last year at the UK Seafood Summit, the black and white three fish badge has been well received, said Dwyer.
"It is now protected. It gives us formal recognition and the opportunity to roll out some activities around the logo."
The idea for the logo was borne in 2016 following Brexit, when it became apparent people still consider Grismby to be a large fishing hub, which it has not been for 40 years.
"We want to promote Grimsby as a processing cluster. We need to establish an identity of what we actually do in Grimsby," said Dwyer.
It is all about awareness and getting more people across the country recognizing the importance and scale of how much the cluster processes and the hundreds of different products and species it processes.
"We need to elevate the noise and create awareness about what we do in Grimsby," said Dwyer.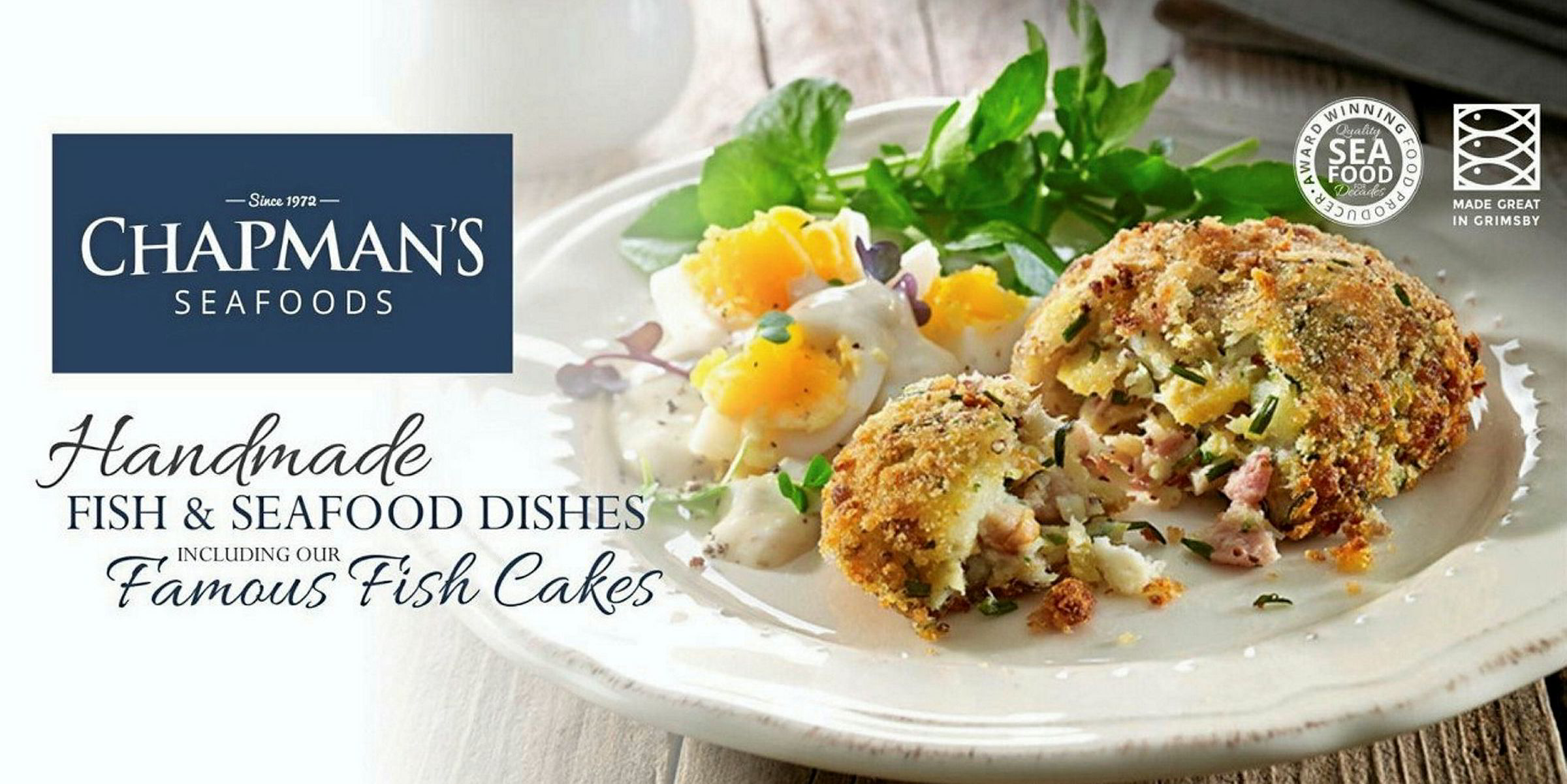 So far, six businesses have signed up to use the logo, the latest of which is fishcake specialist Chapman's Seafood, which sells products through independent retailers nationwide.
"We want as many seafood businesses as possible to use it. We want to see if we can get the fish vans using the logo and we want to do some other marketing activity around the scale of what we have going on," said Dwyer.
"We also have tens of thousands of blank fish boxes leaving Grimsby every week so it would be great to get the logo on as many of those as possible as well."