There is something missing from Bumble Bee Seafoods newly revamped product packaging.
Horatio, the tiny, big-eyed bumble bee wearing a chef's hat and a red and white striped shirt, has adorned the tuna giant's canned and pouched product packaging for decades. But his run is over, Renee Junge, vice president of Corporate Brand Strategy and Communications, told IntraFish.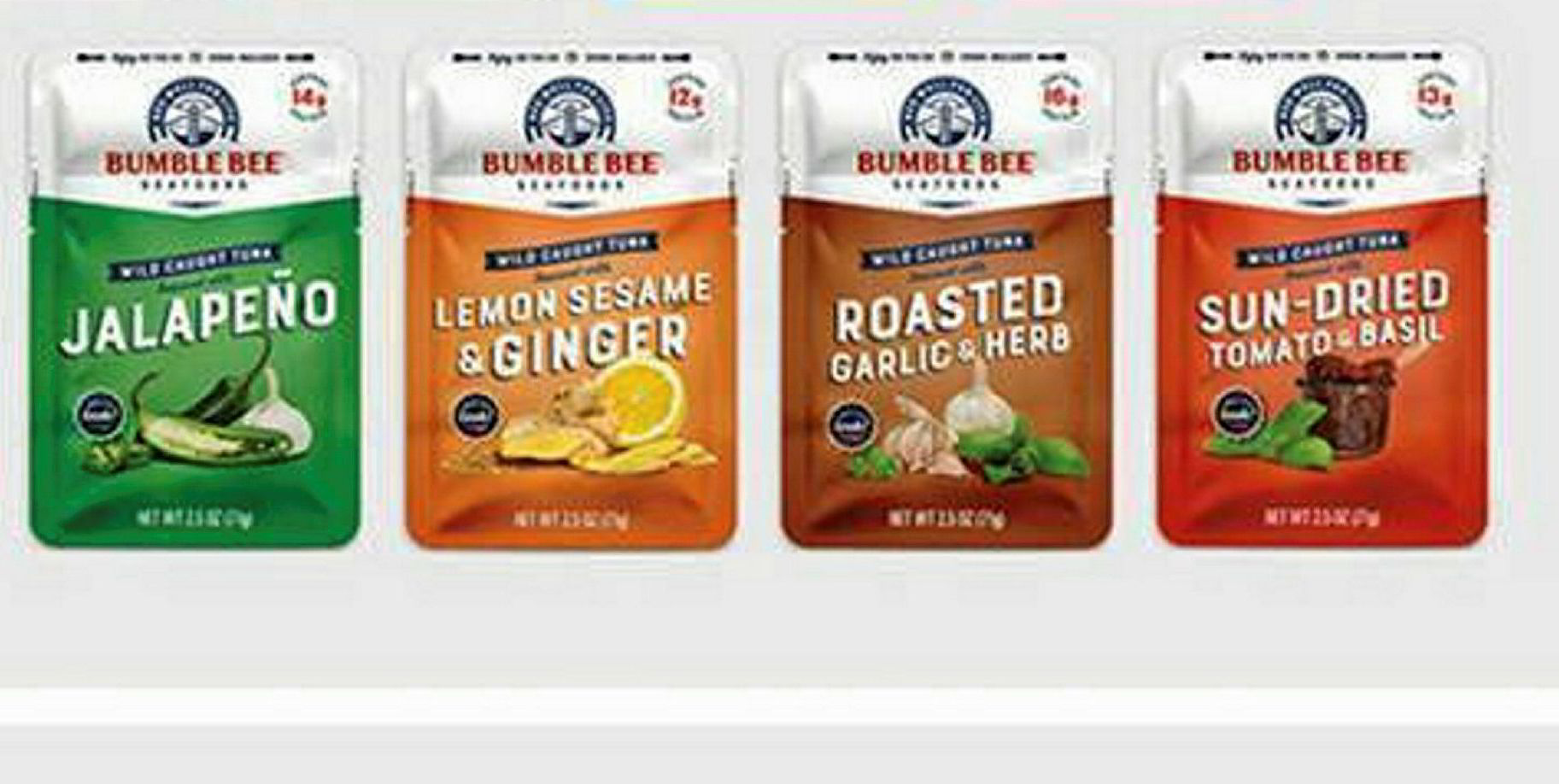 "Horatio has retired after many years of serving us well, and this is the first time that he doesn't appear as part of our product branding." There are no plans to reinstate Horatio, she added.
The company's new packaging, which was recently recognized by Graphic Design USA as a winner in the 2020 American Package Design Awards, spotlights each products' flavor profile in a relatable and approachable way for consumers, she said.
"Our main goal in retiring Horatio was to allow the benefits of the product to shine a bit more. We serve one of the most nutrient-rich products on this planet, and we wanted to be able to tell that story without being distracted by our adorable (now retired) mascot."
The packaging has an updated modern look but does not feature any image of the tuna product, focusing instead on the flavor of tuna inside. It also features Bumble Bee's "Bee Well for Life" logo.
The new packaging helps to remind consumers how healthy tuna is and differentiates it from competition on shelf, Junge said.
Canned seafood is enjoying a resurgence among consumers in this coronavirus era, said Jan Tharp, CEO of Bumble Bee.