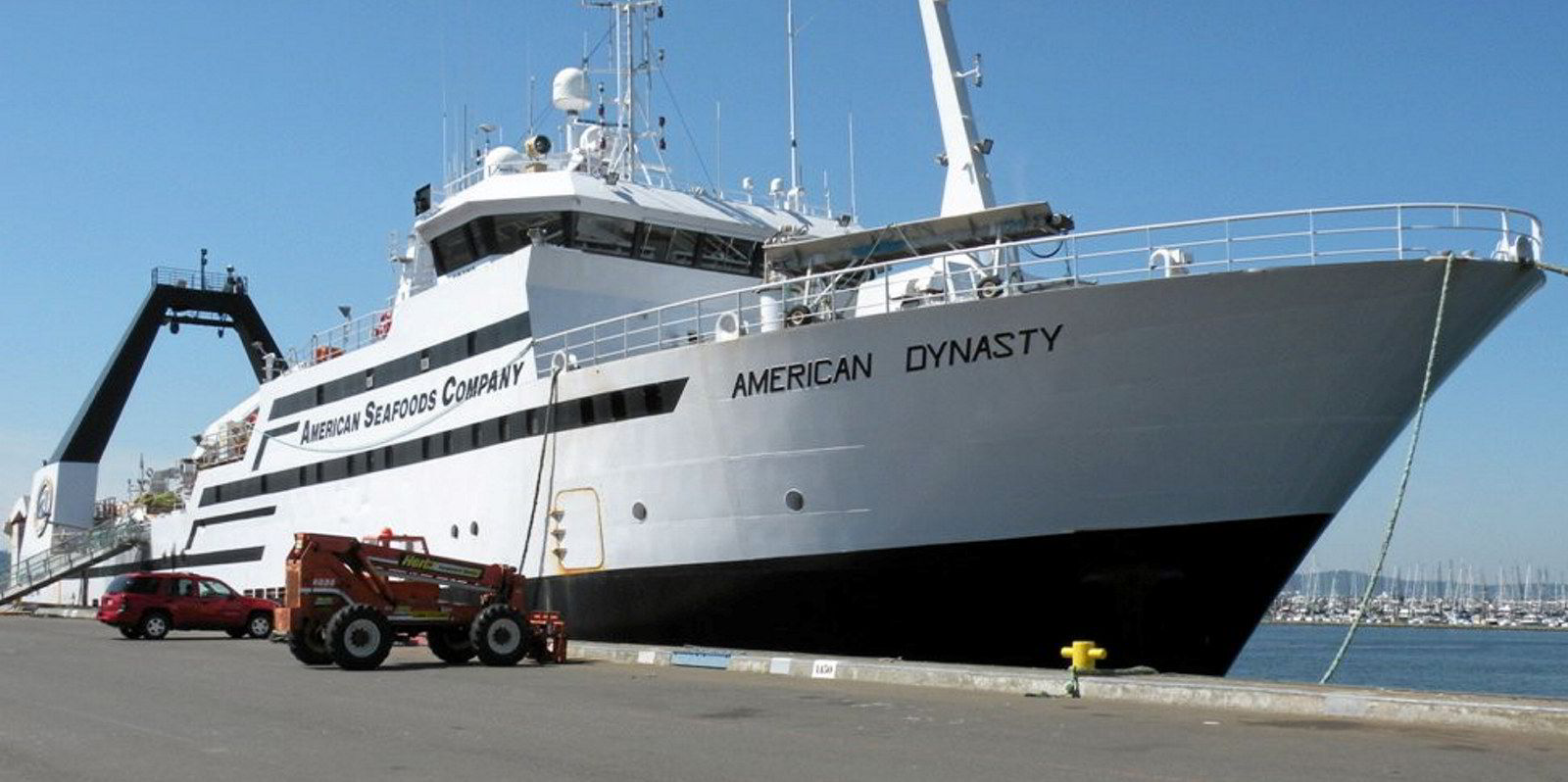 American Seafoods trawler the American Dynasty. The Alaska pollock and groundfish harvesting giant is now under scrutiny by the US Customs and Border Protection (CBP) agency for a controversial shipping route used to get around Jones Act regulations.
American Seafoods warns of 'collapse' of the pollock supply chain; up to 3 million pounds could go undelivered
American Seafoods President Inge Andreassen rejected rival shipping companies' claims that The Bayside Program for delivering pollock isn't essential.
15 September 2021 16:44 GMT
Updated 

16 September 2021 12:35 GMT
Time is of the essence for American Seafoods and the customers it supplies