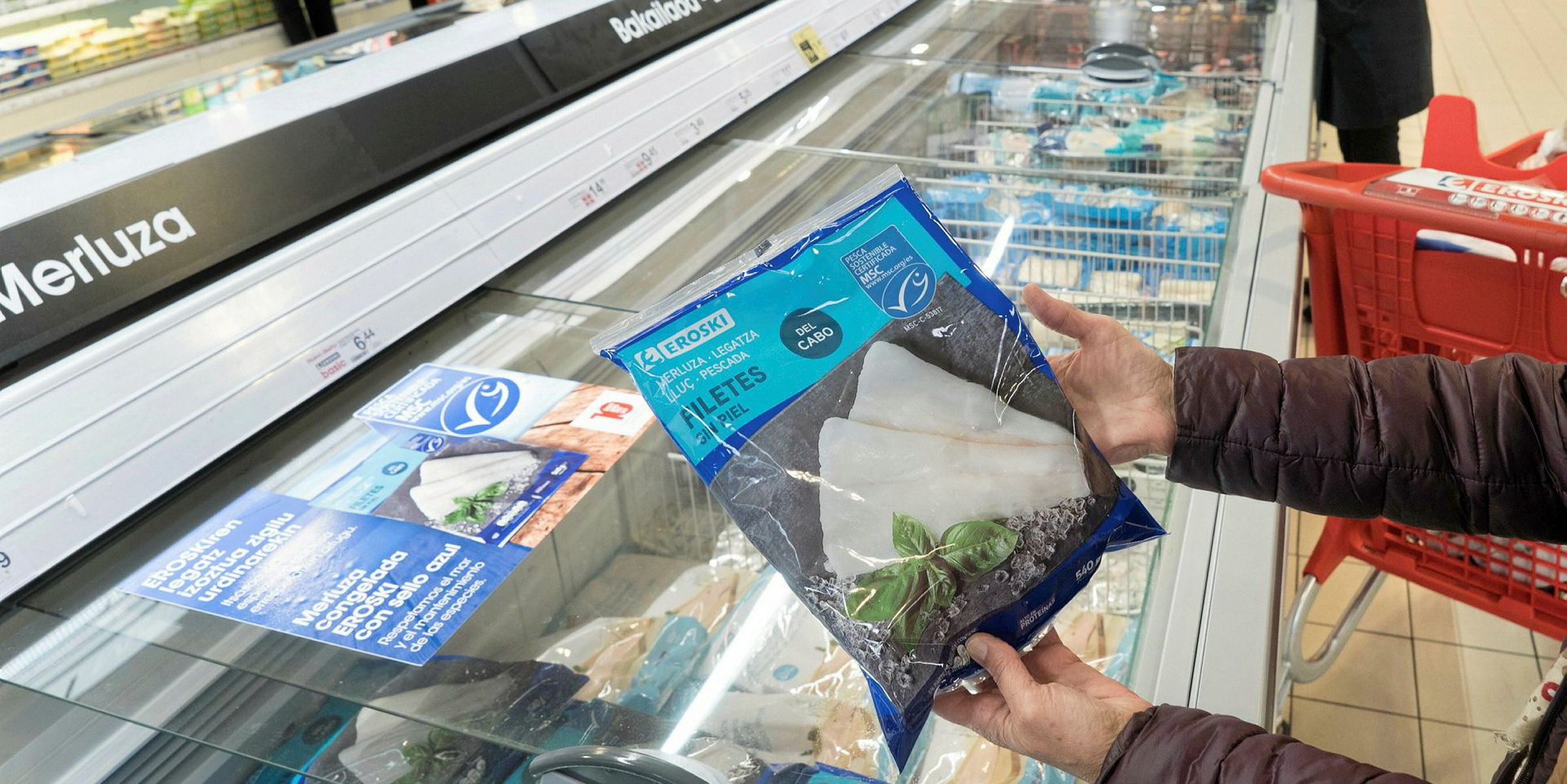 MERLUZA CONGELADA EROSKI CON SELLO MSC PESCA SOSTENIBLE CERTIFICADA Eroski frozen hake. MSC frozen hake Spain.
Photo: Eroski
New report provides global sustainable-seafood census
The report provides a snapshot of how much global seafood is currently rated and certified by collaboration members, how much is in a public fishery or aquaculture improvement project, and how much needs to improve or its status is unknown.