Northcoast Seafoods, the UK arm of Danish giant Kangamiut, recently inaugurated its new value-added and packaging facility and brought in a former processing exec as managing director, IntraFish learned during a visit to the company in Grimbsy.
The 40,000 square-foot facility was purchased in November 2018, but renovations were completed only recently.
Aside from streamlining its current operations, the new facility increases production capacity and opens the possibility to expand operations, CEO Fridrik Mar Thorsteinsson told IntraFish.
The company is taking full advantage of the seafood expertise and knowledge in Grimsby.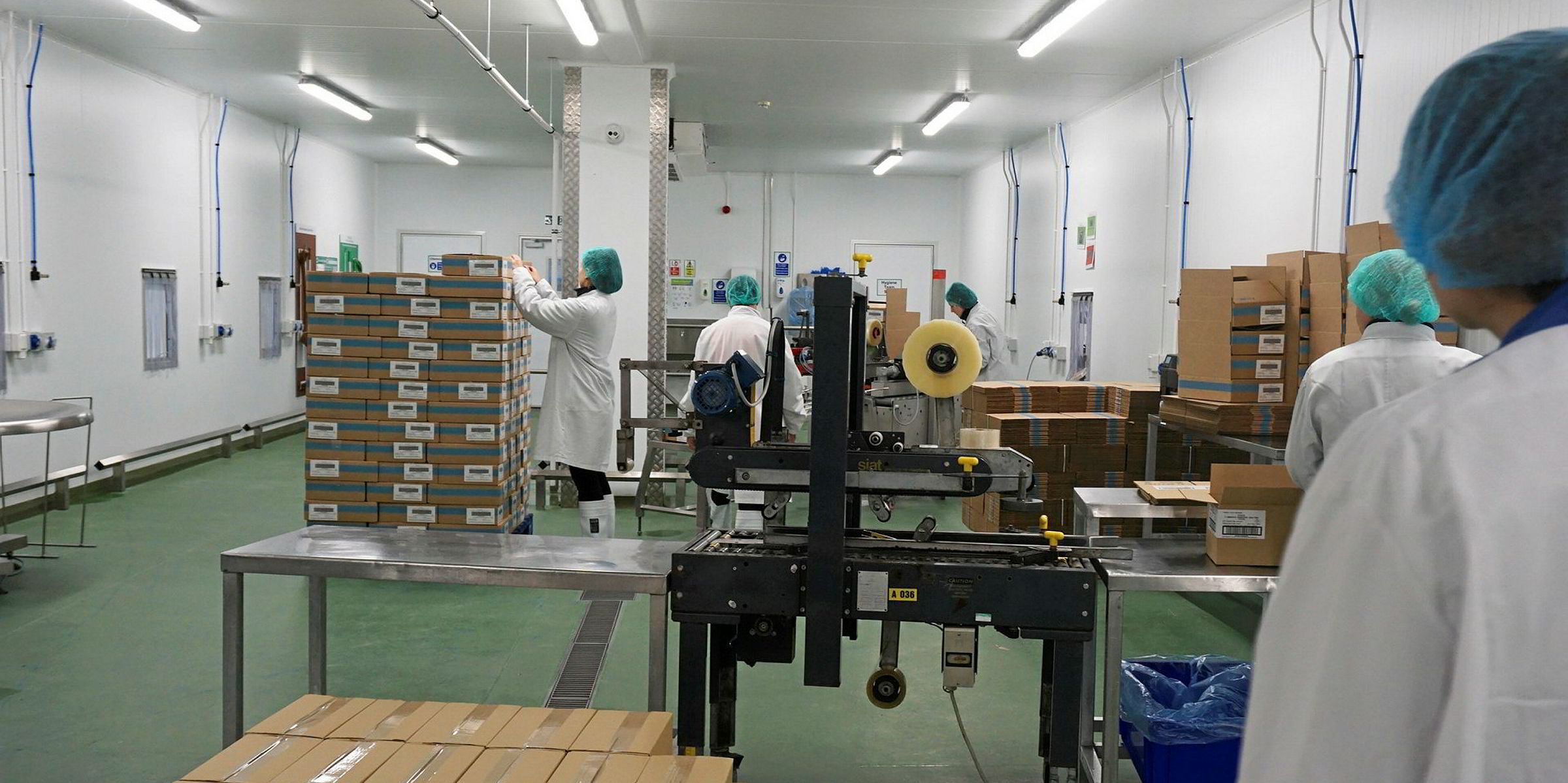 Management switch-ups
One way Thorsteinsson decided to increase the company's efficiency was by hiring former UK-based seafood processor Sealord Caistor CEO -- now known as Caistor Seafoods following the Nissui acquisition -- Adrian Crookes as finance director and managing director in July.
Since the hire, Crookes has been going over operations and discussing plans to increase cost-effectiveness.
Northcoast Seafoods currently has spare capacity thanks to turning the warehouse into an additional factory. The new facility also includes an innovation kitchen that allows the com[any to develop new products for retail clients.
The company benefits from its synergy within the Kangamiut group, with ready access to key markets where subsidiaries operate such as Greenland, Denmark, Iceland, Germany, France, Canada, Russia and the Far East.
Industry challenges
Rising raw material costs remains on of the key challenges in the industry, Thorsteinsson said. The other key challenge is Brexit, which may affect the currency of imports.
Thorsteinsson estimates that roughly a third of the company's turnover comes from the EU market, while the majority comes from the United Kingdom.
Although some of its retailers have been asking for affirmation that supply will remain steady in the face of such volatility, Thorsteinsson said he expects to retain its position, as majority of their imports come from non-EU countries.
Northcoast imports mainly shellfish and whitefish from China, Vietnam, Canada and Iceland.