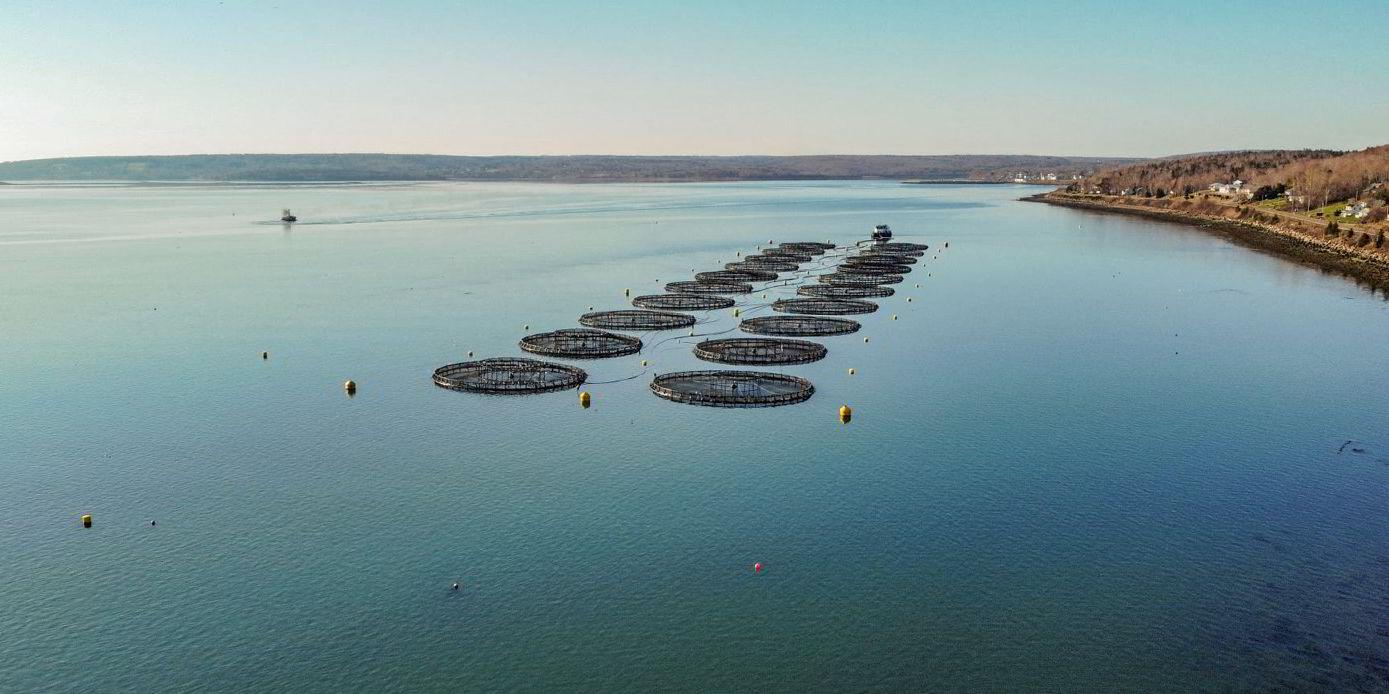 A Cooke Aquaculture salmon farming site in Nova Scotia. The company is facing pushback for plans to expand a lease boundary for an operation on the Mi'kmaq First Nations territory.
Photo: Ecology Action Centre
First Nations group says concerns over Cooke salmon farm expansion 'pushed aside and ignored'
The Cooke facility has 'adverse impacts' on the traditional fisheries harvesting of the Mi'kmaq, but First Nations have been cut out of the licensing process, its leadership says.
19 November 2021 22:59 GMT
Updated 

22 November 2021 14:00 GMT
Kelly Cove Salmon, the Atlantic Canadian salmon farming