US pollock powerhouse American Seafoods was expected to file a temporary restraining order on Wednesday in Alaska federal court to stop the US Customs and Border Protection (CBP) agency from continuing to levy fines against the company related to a dispute with the CBP over how the it ships product from its Dutch Harbor, Alaska, facility to customers in other parts of the United States, sources told IntraFish.
The restraining order would allow product now stranded in New Brunswick, Canada, to be transported to companies such as Gorton's and others who rely on Alaska pollock to produce fish sticks and other products.
CBP has not seized the product, but no transport companies are at this time willing to move the fish, according to sources, fearing that they could be implicated in the alleged violations of the US Jones Act, and face fines themselves.
Jones Act rears its head
The current controversy stems from a provision in the Jones Act that requires cargo shipped between two US ports must be transported by so-called coastwise-qualified vessels, which are vessels built, owned and flagged in the United States.
However, American and others have been operating under an exception in the Jones Act -- known as the Third Proviso -- that waives this requirement and allows for the shipping of product on a foreign vessel between two US coastwise points as long as the routes utilize Canadian ports and railroads recognized by the US Surface Transportation Board and rate tariffs have been filed with the board.
American has used this exemption to load pollock stored at its Kloosterboer Bayside facility in Dutch Harbor onto foreign-built and/or owned trampers, which then transport the fish through the Panama Canal to New Brunswick, Canada, where the fish is put on rail lines and transported across the US/Canada border.
Shipping the product in this manner is more cost effective for American and other Alaska companies, according to sources.
The issue has come up before, which may play into American Seafood's favor. A 2006 court case involving US shipping companies Horizon Lines and Sumnar Shipping found that a proposed shipment of frozen fish from Dutch Harbor, Alaska, through New Brunswick to Boston was in compliance with the cabotage laws of the United States, even though Sunmar Shipping proposed to use a non-coastwise-qualified vessel for the water segment from Dutch Harbor to New Brunswick. The transportation of the fish included shipment by rail in Canada.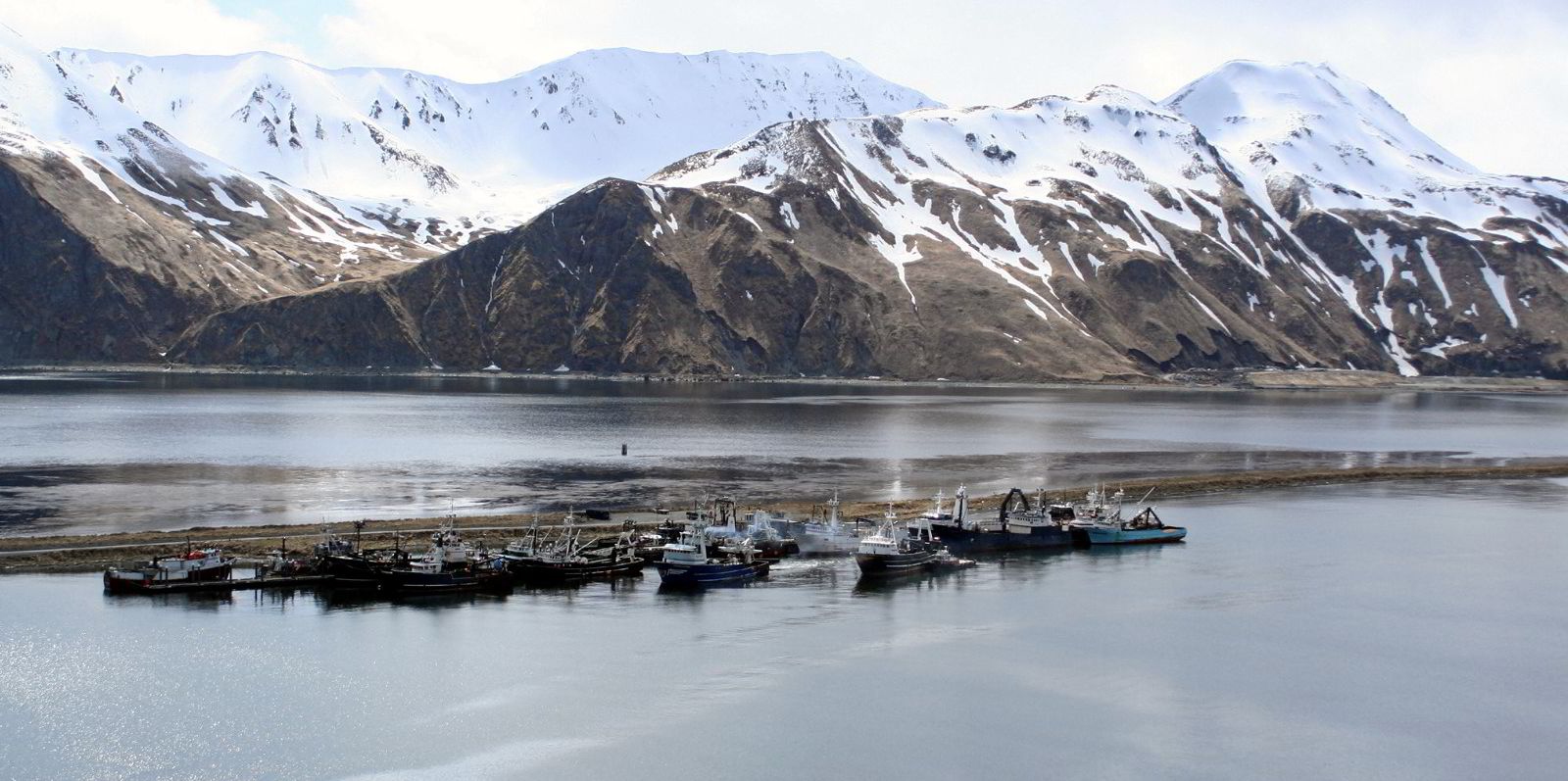 In recent weeks, however, CBP has leveled hundreds of millions in fines -- potentially as much as $350 million -- against Alaska seafood companies, shippers and others, according to sources familiar with the situation. Product is reportedly held up in cold storage because transport companies fear they will be fined further as part of the CBP action if they touch the product.
It is unclear what prompted the CBP enforcement action, but allegedly a video that recently surfaced on the Internet showed Alaska product from Dutch Harbor being landed in New Brunswick by a foreign tramper. The fish was then loaded on refrigerated trucks, which were then placed on flatbed rail cars. The rail cars were then allegedly moved a short distance forward and then reversed to their original position, at which time the loaded semi trucks were allowed to drive away to deliver product to customers on the US East Coast. It is unclear which company's product was in the video.
Whether this seemingly pointless loading and moving of the product on rail cars constitutes the use of a Canadian rail link under the Third Proviso exemption in the Jones Act is unclear, but CBP, in taking action, is perhaps looking to clarify the issue.
Merchandise transported in violation of the Jones Act is subject to "seizure and forfeiture to the government or penalty in an amount equal to the value of the merchandise or the actual cost of the transportation, whichever is greater, may be recovered from any person transporting the merchandise or causing the merchandise to be transported," a US Customs and Border Protection (CBP) spokesperson told IntraFish on Monday.
The agency declined to provide any further details.
Once a company receives a notice of penalties from CBP, it has 60 days to respond through a Petition of Mitigation to dispute the fines. Customs then responds to the petition, and if a company is not satisfied with the response it has one more opportunity to file a supplemental petition in hopes of avoiding penalties.
American Seafoods CEO Mikel Durham did not return calls for comment on this story.