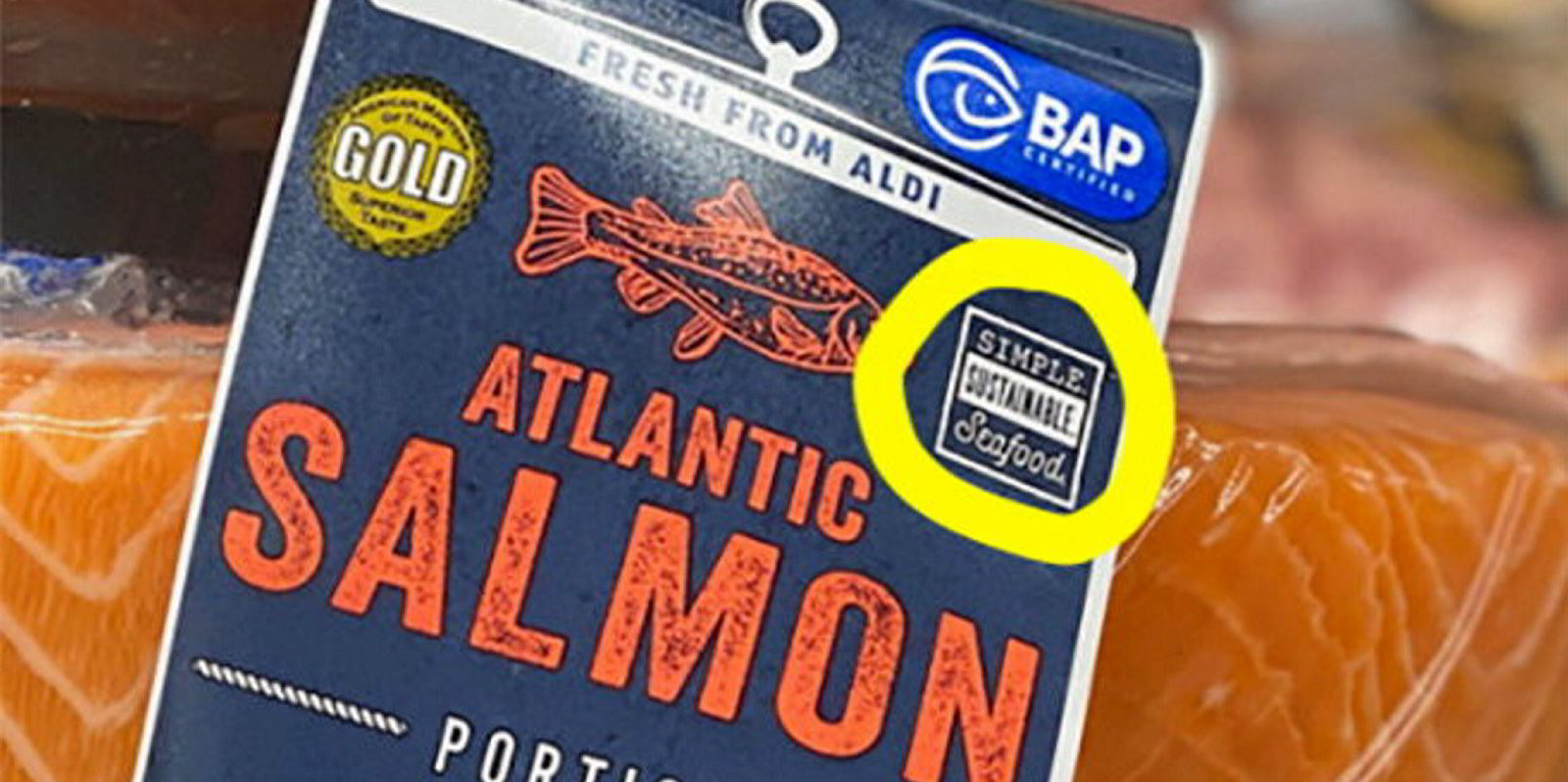 A GMO Free USA image of an Aldi package of farmed salmon. The group claims the retailer is falsely advertising the products as sustainable.
Photo: GMO Free USA/Aldi
Aldi's farmed salmon marketing is deceptive, group alleges in false advertising lawsuit
The complaint alleges that Aldi sources its salmon from industrial fish farms in Chile that use unsustainable and environmentally damaging practices.
26 May 2021 0:45 GMT
Updated 

26 May 2021 0:45 GMT
Campaign group GMO Free USA, which also goes by the name Toxin Free USA, has filed a