The laser focus of Australian yellowtail kingfish producer Clean Seas on fresh, sashimi-grade product for white tablecloth European restaurants brought it to its knees when COVID-19 turned the world upside down two years ago.
But today, Clean Seas is not just a supplier to the high-end restaurant sector, but to a new audience of retail customers, with a substantial contract at retailer Woolworths and a breakthrough into a new spectrum of value-added and frozen products.
This diversification had always been on the agenda, CEO Rob Gratton told IntraFish, but it took on a new urgency when the pandemic struck.
"When the world changes in one week, these things take on new focus," said Gratton, who took the wheel at Clean Seas from then-CEO David Head as sales plummeted, inventory built and cash flow crashed.
"We had three months where we were impacted to a devastating extent," said Gratton, who said sales stopped overnight and the company was left with AUD 58.4 million (€36 million/$42.7 million) of surplus inventory and no clear path to other markets.
Shortcuts to new markets
A year-and-a-half later, Clean Seas is "going gangbusters," Gratton's said, reporting record first half revenue, up 40 percent on 2021 and 28 percent on 2020 at AUD 31.3 million (€19.9 million/$22.5 million).
Among its successes, the company's value-added product won a major listing with Australia's most prominent supermarket, Woolworths.
The frozen product is now in 800 stores across Australia with three SKUs under the Woolworths "Just Caught" brand.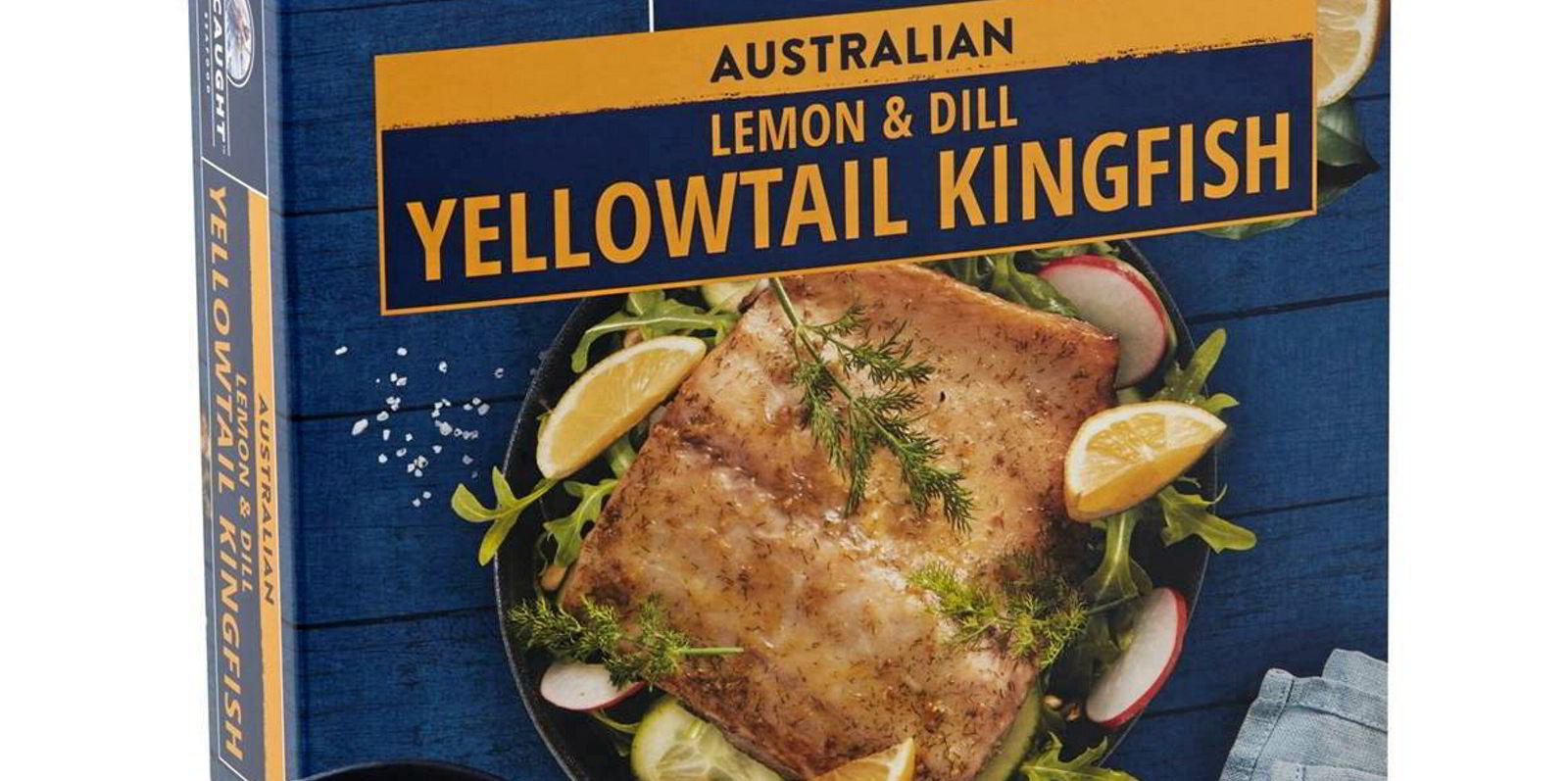 Feedback so far has given Gratton "great confidence" and faith in the establishment of its new farm in Fitzgerald Bay. The facility has capacity for 4,200 metric tons, with the possibility to boost production to 10,000 metric tons.
The retail market has also given Clean Seas the possibility to get fish to market quicker, spending less time in the water and incurring less costs.
Because of the demand for larger fish from foodservice, Clean Seas was growing its fish over three summers and two winters, but for retail and portion-sized fillets, only two summers and one winter are needed, resulting in a production cycle of 15 months, versus 24.
Big pie, small filling
Once a very Australia-centric seafood, yellowtail kingfish has seen a rapid rise to fame over the last few years, in no small part from the keen marketing eye of Netherlands land-based producer The Kingfish Company.
While they sell the same fish, Gratton sees the two companies as complimentary, with their efforts helping grow the overall market.
"We're absolutely aligned on what this species could become," he said. "It's just a philosophical difference, but about achieving the same thing."
That same thing -- widespread recognition of the species as a sustainable, delicious protein -- seems finally to be coming to fruition, with a shift over the last 18 months to what Gratton describes as "unprecedented" consumer demand for the whitefish.
"People now have more interest in where food comes from," said Gratton, who says Clean Seas full life cycle production fills many modern-day consumer criteria of traceability and sustainability.
Its strong provenance story has also struck a chord, and along with its flavor and texture, Gratton has observed a tipping point where enough people have tried the fish and are spreading their feedback to others.
"People need to be persuaded to try the fish, but they do not need to be persuaded to buy it again, once they have," said Gratton.