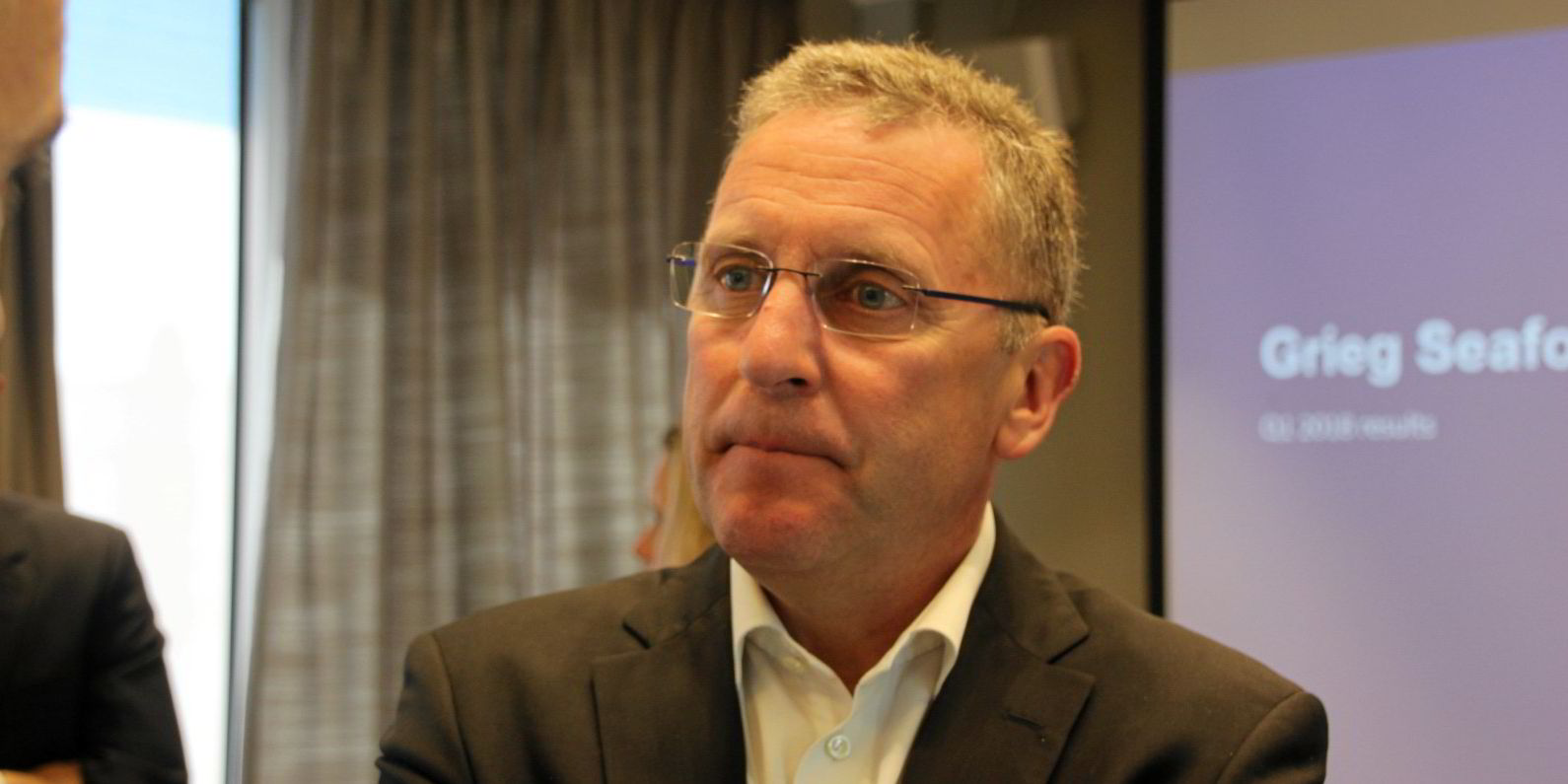 Andreas Kvame, Grieg Seafood CEO. The executive said the company is focused on the North America salmon market after deciding to leave Scotland.
Photo: Anders Furuset
Grieg Seafood CEO betting big on North America after Scottish salmon farming exit
The company will invest $287 million in growing volumes in Canada and Norway.
18 November 2020 4:21 GMT
Updated

18 November 2020 13:16 GMT