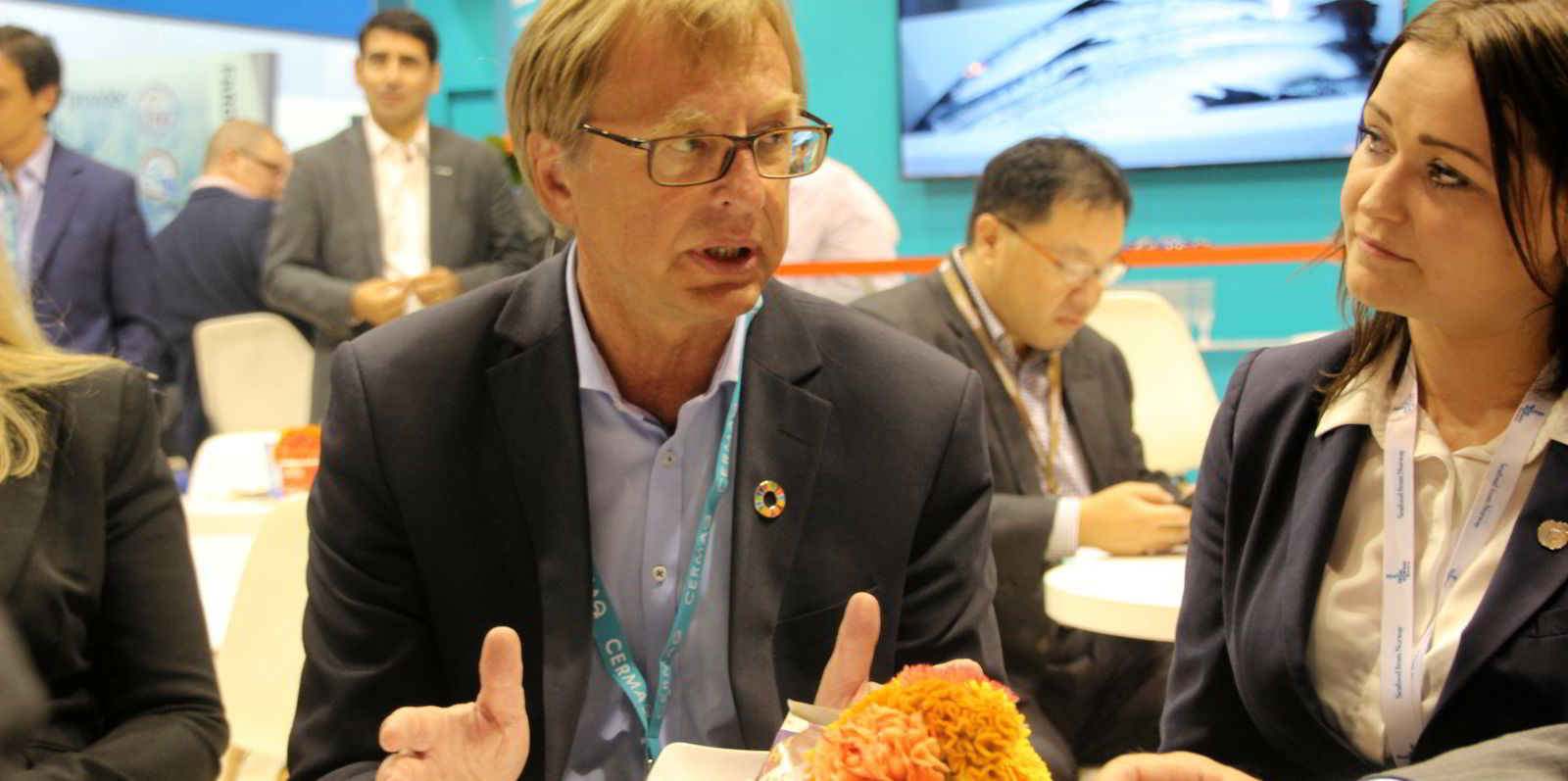 Cermaq CEO Geir Molvik, together with Veronica Isabel Pedersen, former state secretary with the Norwegian Fisheries Directorate. The salmon farming industry showed its adaptability in 2020, but has to be prepared for future changes.
Photo: Anders Furuset
Cermaq CEO Geir Molvik: 'We need to stay prepared for changes'
In a year of ups and downs, Cermaq emerged as one of the winners, thanks to its ability to adapt to major consumer shifts in its key markets.
14 December 2020 5:17 GMT
Updated 

14 December 2020 5:17 GMT
A subsidiary of Japanese giant Mitsubishi since 2016, Cermaq is the