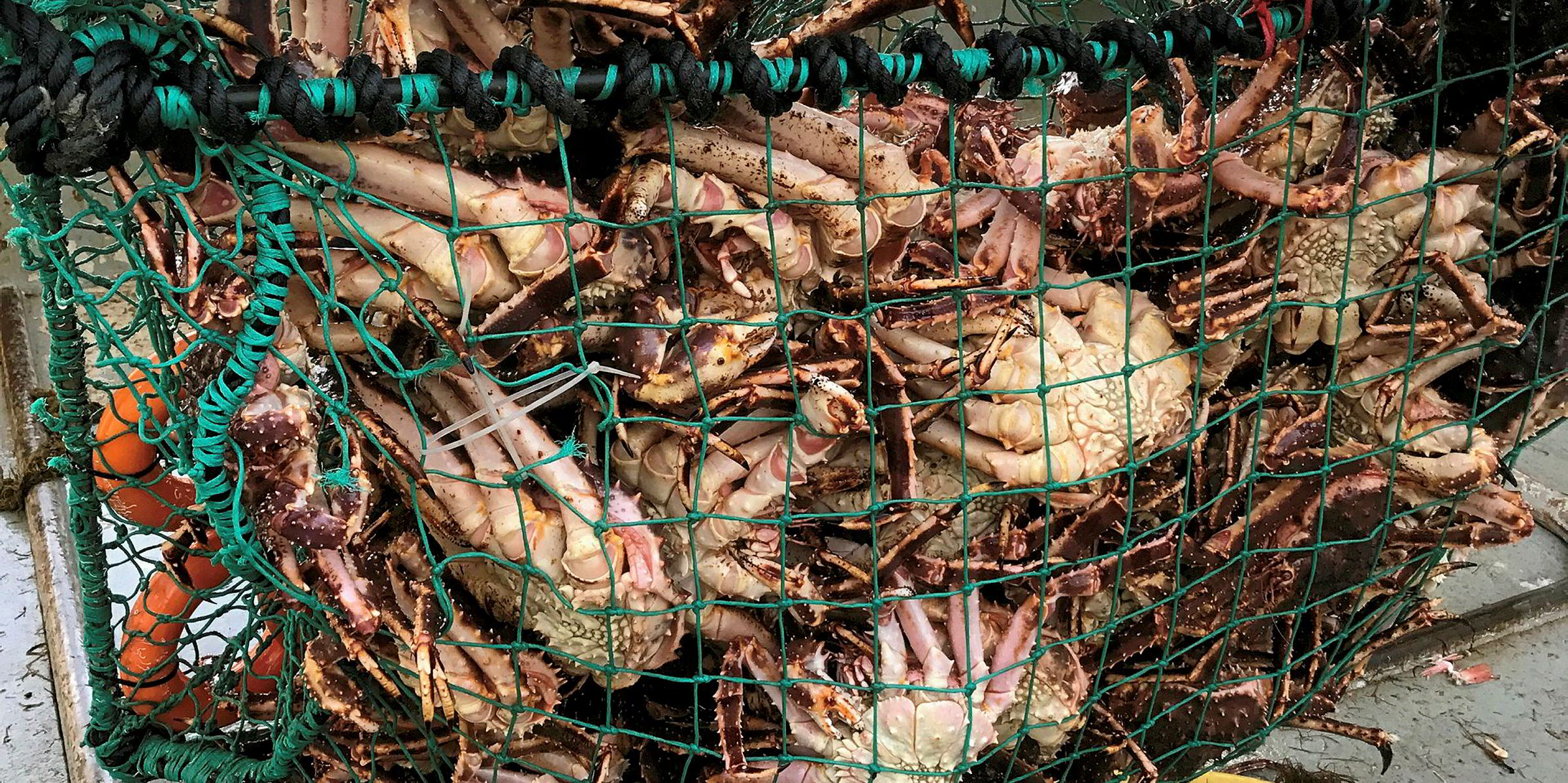 Russia wants to get an even bigger slice of the Barents Sea king crab market. Norway has been successfully fishing the invasive species, and finding eager new markets.
Photo: Gjermund Langedal/Fiskeridirektoratet
Russian pollock giant NBAMR expected to launch bid for Barents Sea crab quotas
With a 200,000 metric ton quota, the harvesting giant has plenty of resources to finance a larger stake in the country's fisheries.
 

1 October 2019 23:02 GMT
Updated 

2 October 2019 12:26 GMT
Nakhodka Active Marine Fishery Base (NBAMR), one of the largest harvesting companies in Russia's Far