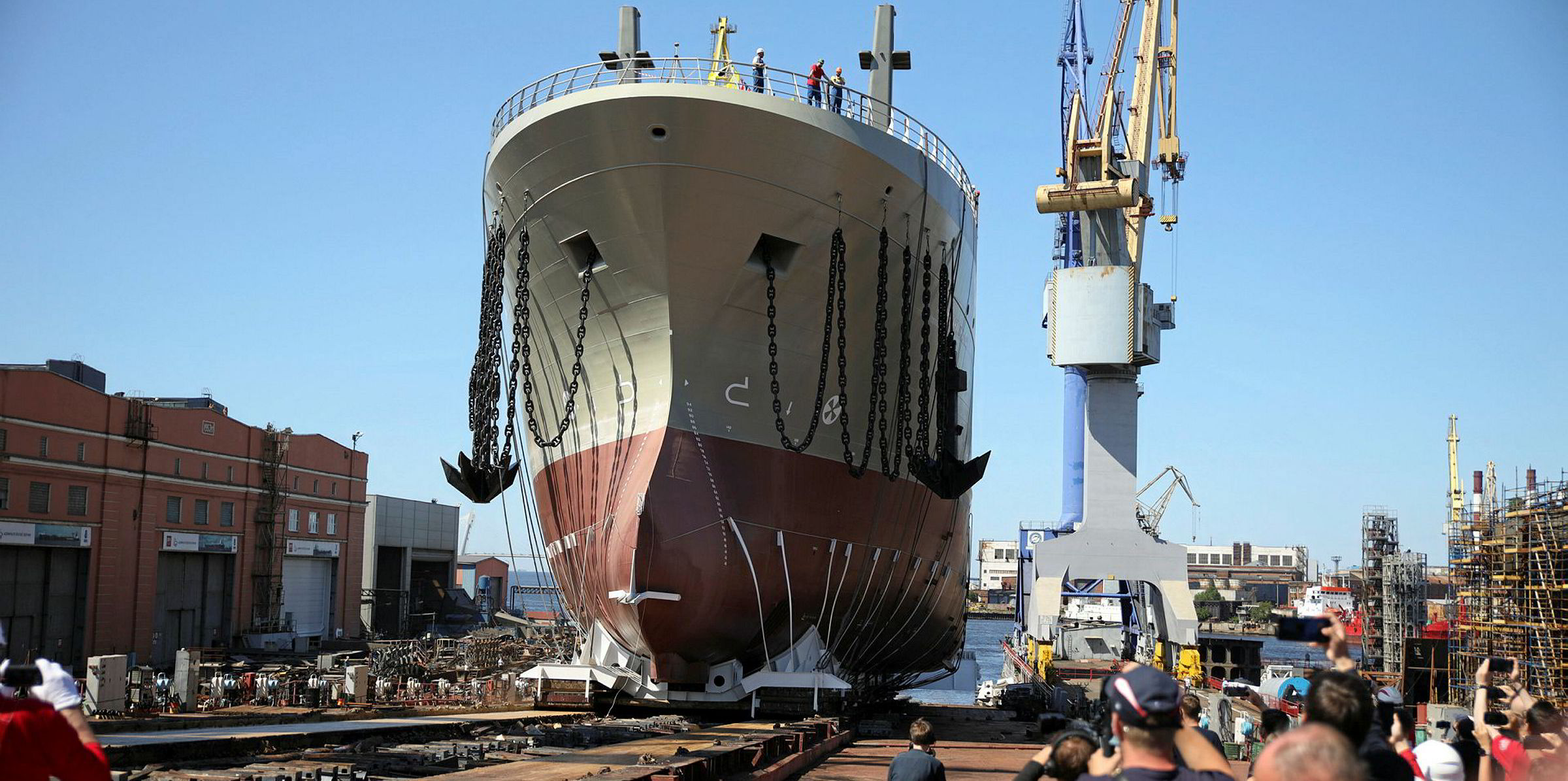 The Russian Fishery Company (RFC) has launched the Mechanic Maslak at the Admiralty Shipyards in St. Petersburg, Russia. The vessel is the second of 10 trawlers the company will build.
Photo: Russian Fishery Company
Russian Fishery Company launches second of 10 supertrawlers
Each new vessel is designed for an annual catch of more than 60,000 tons of fish, which is 2.5 times higher than the productivity of vessels that today form the basis of the fishing fleet in the Russia's Far East.
24 June 2020 12:29 GMT
Updated 

24 June 2020 16:23 GMT