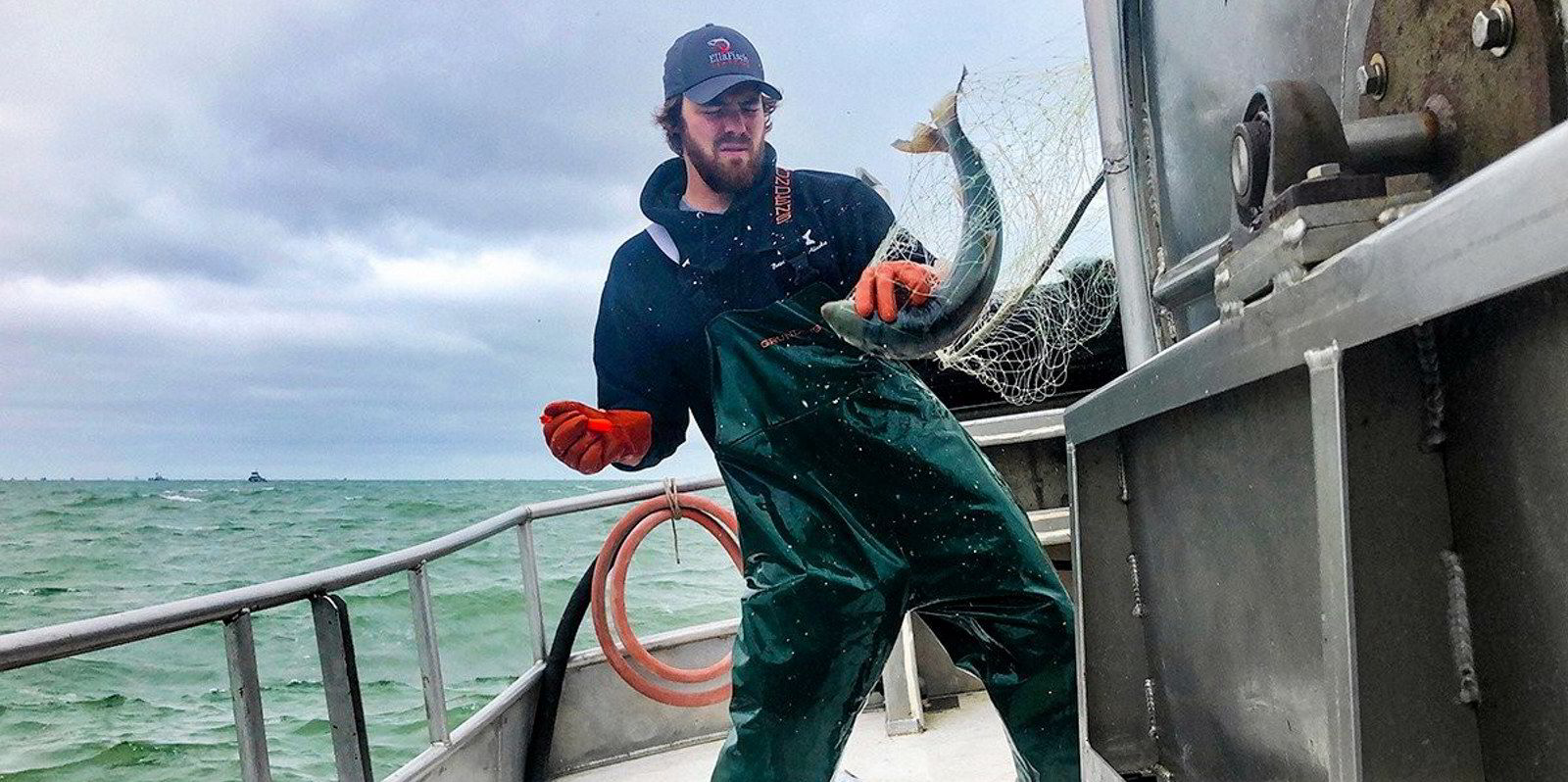 A crewman aboard the Sea Falcon in Bristol Bay hauls in a sockeye salmon. A new University of Washington forecast calls for a record run in 2022.
Photo: Bristol Bay Regional Seafood Development Association/www.bbrsda.com
Researchers project record-smashing sockeye salmon run in Bristol Bay next season
The volume is 'a different animal these days,' the president of the region's seafood development group said of the huge predicted return.
15 November 2021 23:51 GMT
Updated 

16 November 2021 18:14 GMT
Alaska's Bristol Bay next year could see its biggest salmon run on record. A University of Washington