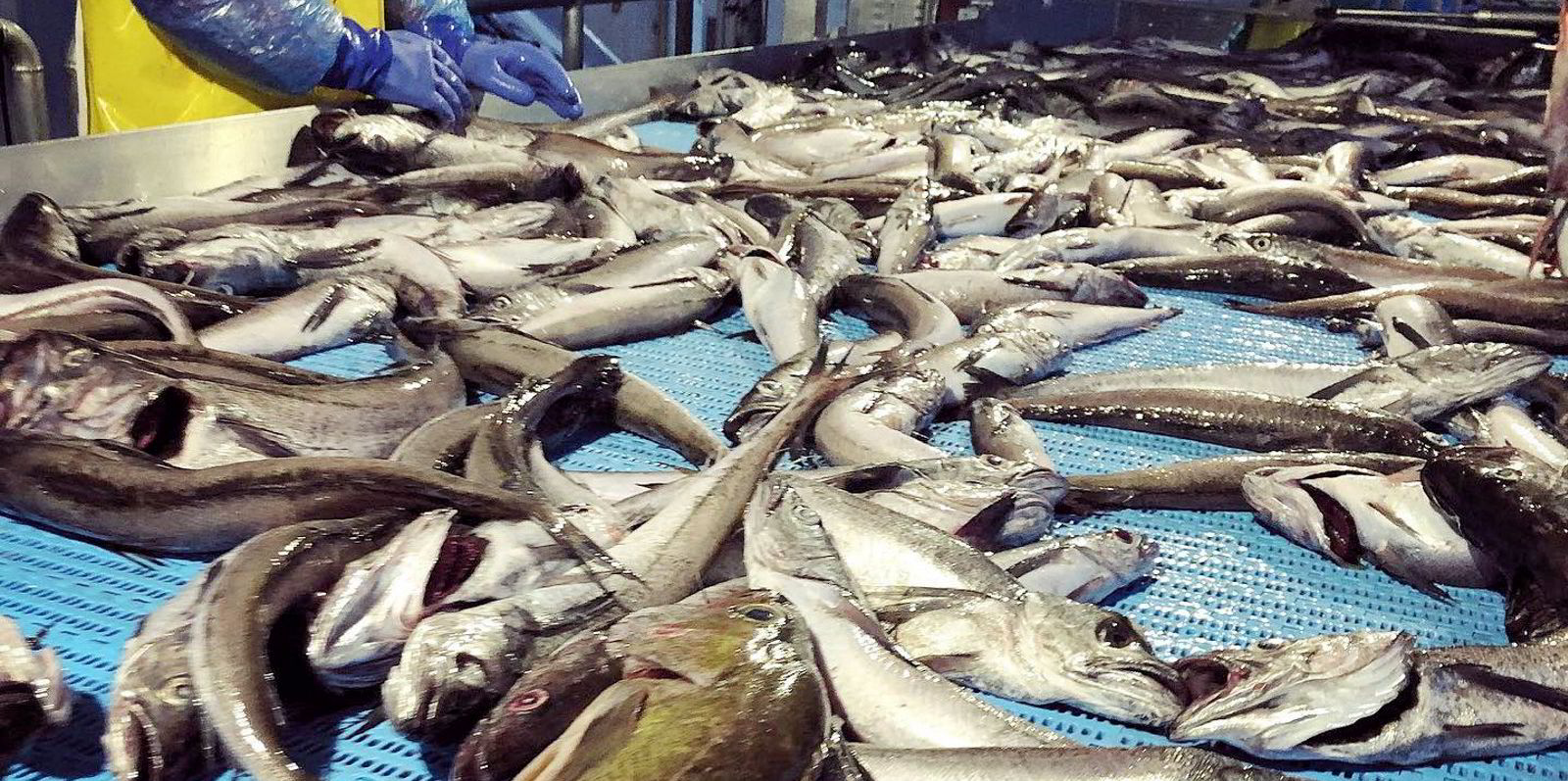 A worker processes hake at Bornstein Seafoods in Astoria, Oregon. The shortfall in Alaska pollock block production is pressuring the Pacific whiting market.
Photo: Bornstein Seafoods
Pacific whiting buyers brace for pressure as pollock shortfall causes domino effect on demand
The gap in Alaska pollock production has buyers more interested in alternative options, and Pacific whiting is benefitting.
3 June 2021 23:14 GMT
Updated 

4 June 2021 12:27 GMT
Following a bumpy Alaska pollock season, US harvesters are eager to make up for lost volume in the