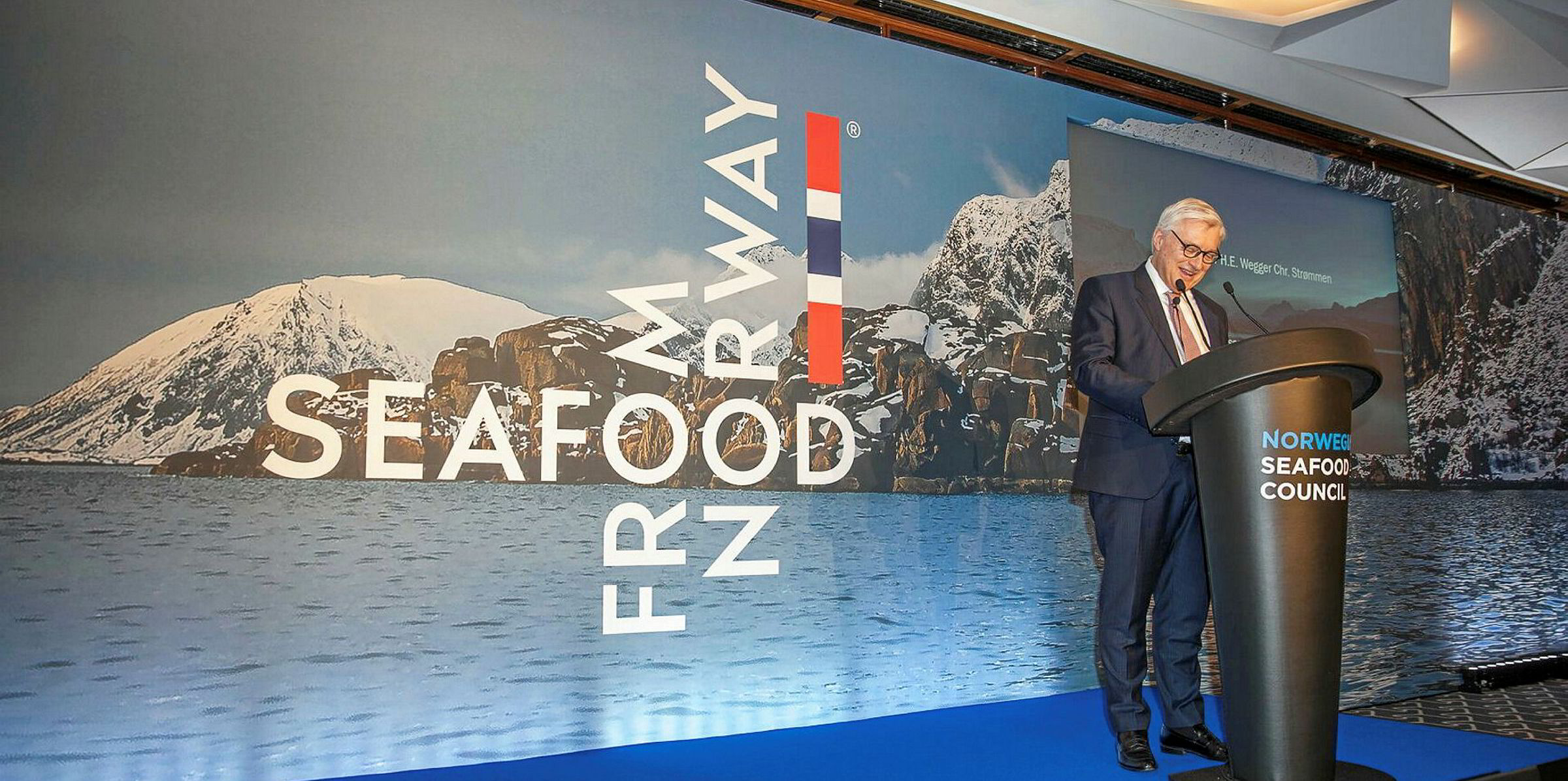 Ambassador of Norway to the United Kingdom H.E. Wegger Chr. Strommen said Norway would be open to discussions once the UK was ready.
Photo: Norwegian Seafood Council
Norway-UK Seafood Summit: 'There will come a time after Brexit'
The ambassador said that Norway was ready to start negotiations as soon as the United Kingdom left the EU and was prepared to talk.
24 January 2020 2:48 GMT
Updated 

24 January 2020 2:48 GMT
At the Norway-UK Seafood Summit on Jan. 22. hosted by the Norwegian Seafood Council, representatives from