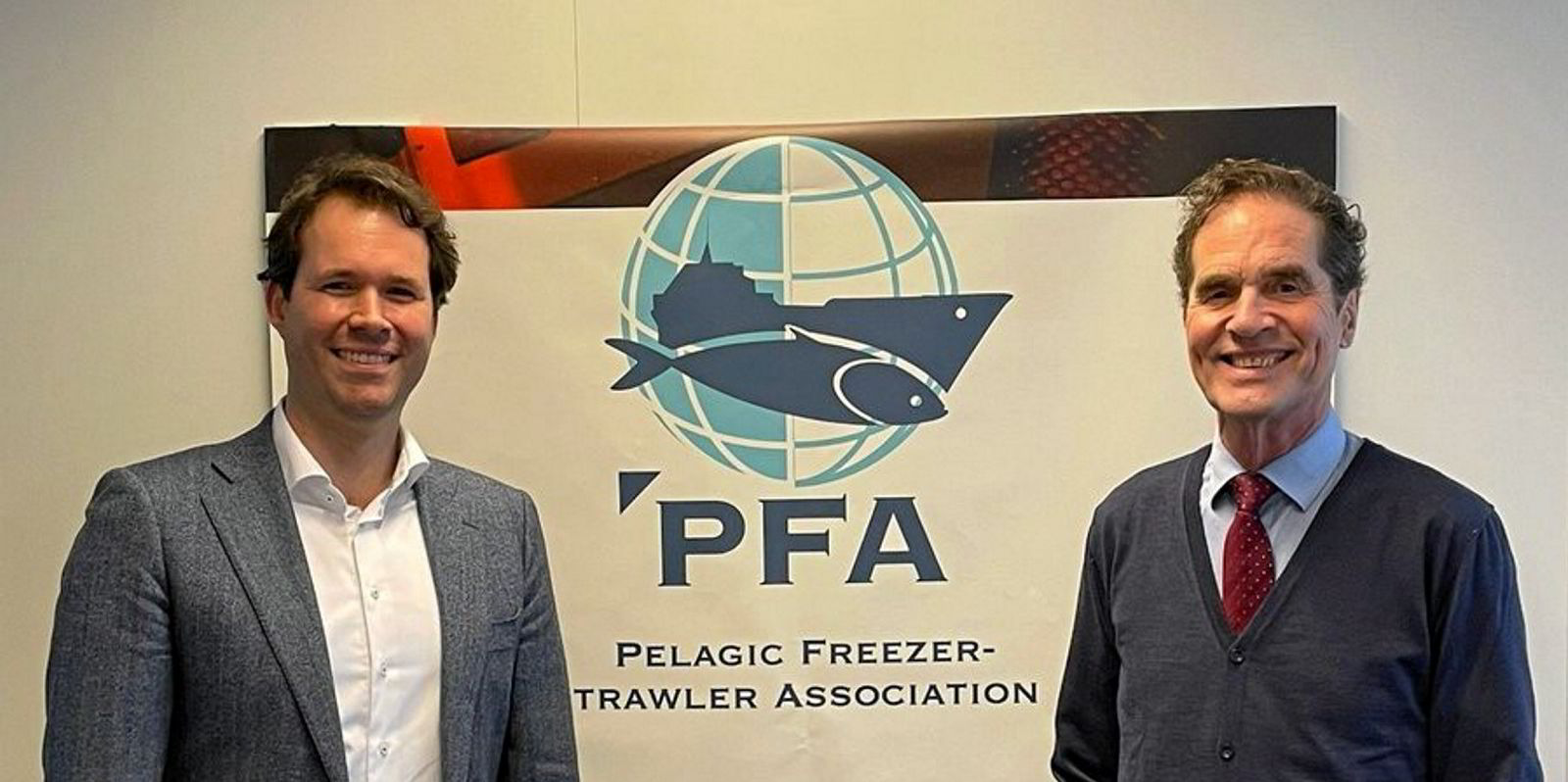 Gerard van Balsfoort (right), was the PFA's president since 2006. He will be replaced by Tim Heddema.
Photo: Pelagic Freezer-trawler Association (PFA)
Gerard van Balsfoort steps down as president of EU pelagic group after 16 years
Van Balsfoort was a leading figure in the European pelagic fishing sector and played an important role during Brexit negotiations.
5 January 2022 14:00 GMT
Updated 

5 January 2022 14:00 GMT
Gerard van Balsfoort is retiring as president of the Pelagic Freezer-trawler Association (PFA) after 16 years